Colorado natives and upcomers, Red Tide Rising, are gaining steam bit by bit. With goals set on playing in other countries and new music on the horizon.
Joining on a tour with Drowning Pool certainly couldn't hurt.
With a sound ranging from Sevendust, Breaking Benjamin, Five Finger Death Punch, and Slipknot; They blend heavy music with with largely clean vocals.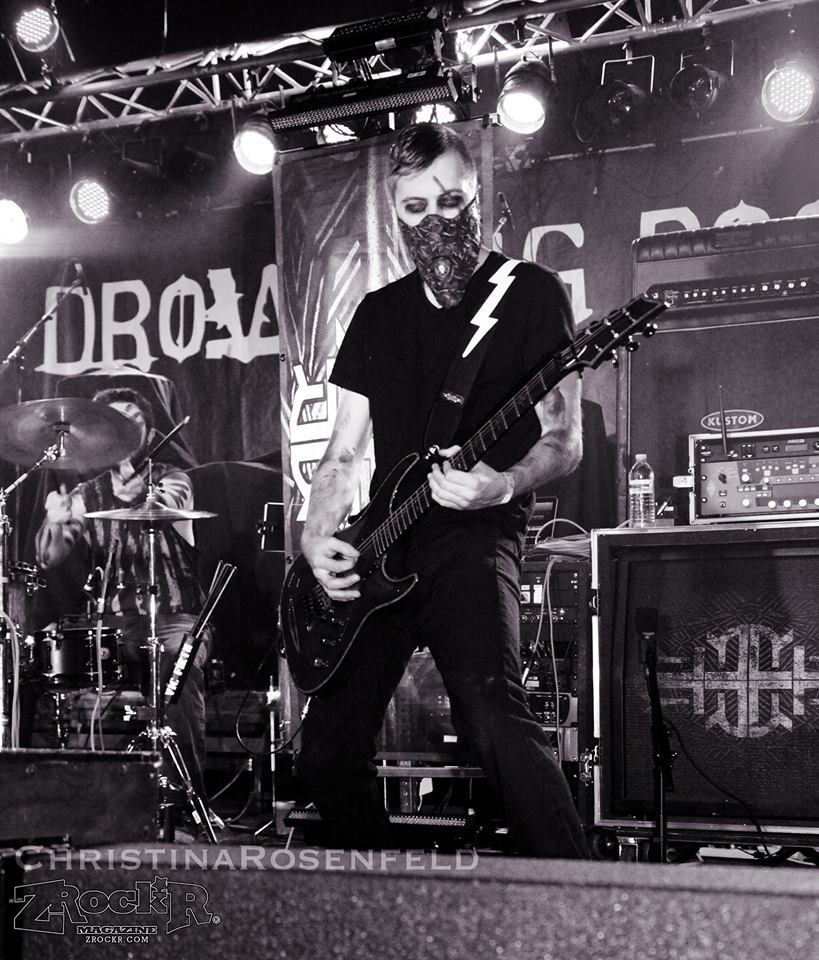 I would give them a couple more albums to really hone their craft and have more opportunities like this one to grow before we see what's really hiding under their sound. I think the best is yet to come!
The reason behind this Drowning Pool tour was the 13 years since their (2001) platinum selling album, Sinner, was released. We got a re-release with a 2nd disc full of demos and b-sides from that era. If you're a Dave Williams fan, like I am, then you definitely appreciate finally owning it all on CD.
It will forever be a shame that Dave wasn't able to ride this band into the sunset. His untimely heart failure in August 2002, literally at the height of Drowning Pool's success, has cast a shadow over them since.
Now with their 4th vocalist, Jasen Moreno, they've finally found someone to really take them back to the level they need to be at again.
Playing a handful of hits from their other albums, like Step Up, Think, and One Finger and a Fist.
The highlight, was that we got to experience the entirety of SINNER live. It wasn't in tracklisting order, but we got to hear all 11 songs.
And 14 year old me could NOT be happier.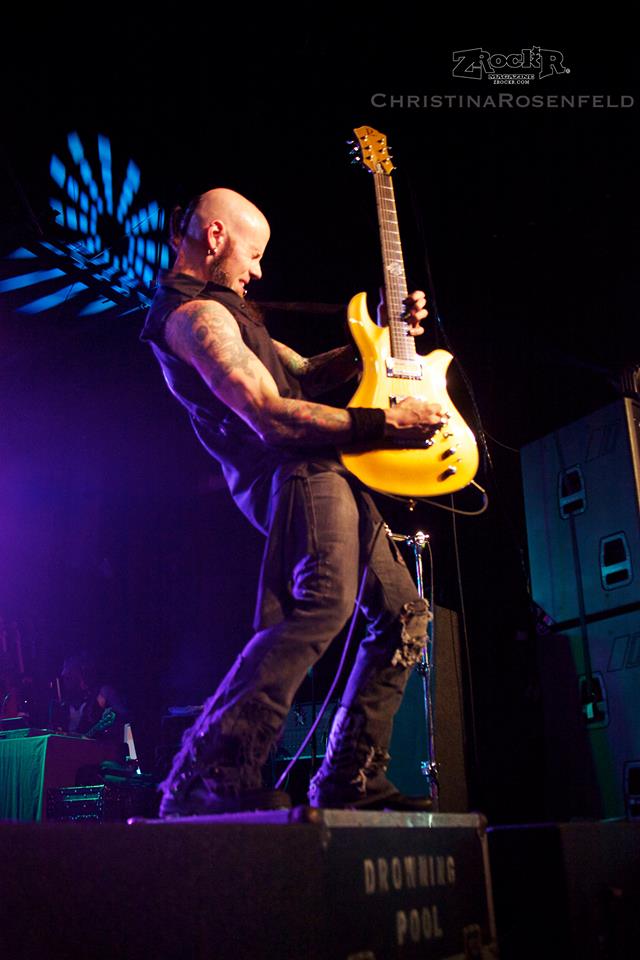 I'd waited 13 years to hear exactly this show, and I'm glad that Jasen was the singer to do it.
In an intimate venue, with a few die-hards... it kicked major ass.
From Tear Away to Sermon to Reminded to Bodies, it was an emotional rollercoaster and a reminder of what a high note this band started on, and what REALLY could have been, and where they're heading now.
I can't wait for them to come back, and I can't wait for the next album.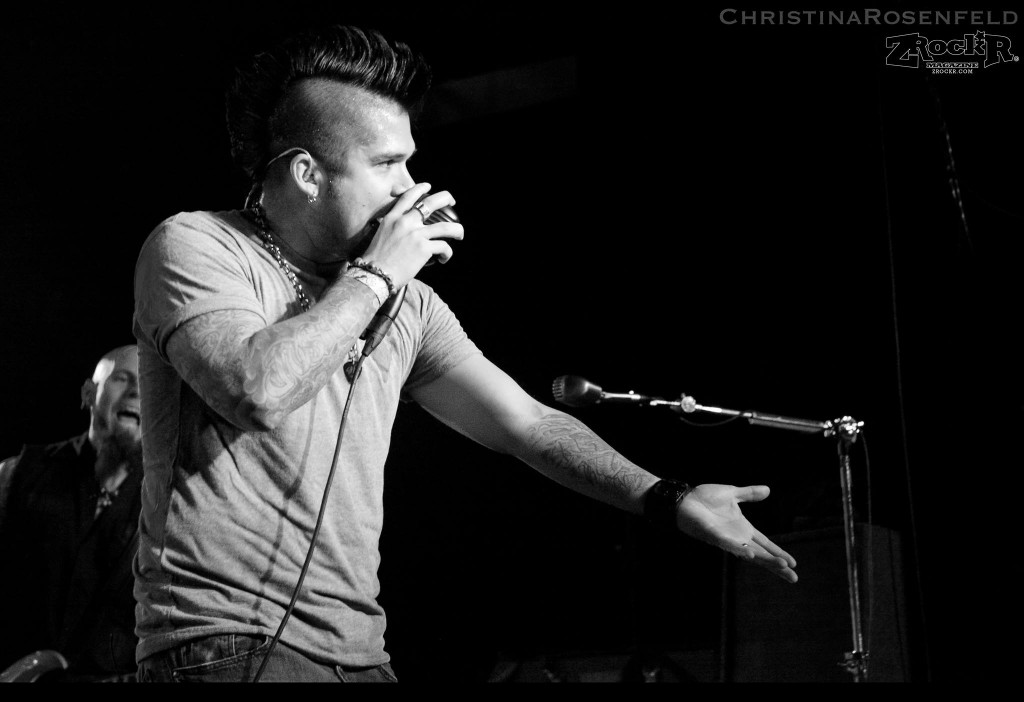 Modern hard rock at it's finest.
I don't care how many vocalists they've had. I care about the music. While they haven't reached the awesome perfection of their debut, I've ALWAYS loved this band, and I always will.
If you haven't listened to them since 2001/2002, or you only know "Bodies", you better start catching up.
It's time to dominate again boys, and it's time for all of you rockheads to start paying attention.