As the voice of Hanoi Rocks, Michael Monroe has influenced countless rockers around the world and maintained a steady fanbase. But often overlooked is the vocalist's solo output, which has become quite sizable over the years, so far spanning ten albums and numerous other side projects/singles/etc. The aptly-titled The Best, a compilation spanning two discs and featuring 29 tracks, is here to bring together the best tracks of his solo material.
While I absolutely adore the music of Michael Monroe, both as vocalist of Hanoi Rocks and as a solo artist, my collection is admittedly a bit lacking; much of this material can be difficult to attain these days. That said, I was pleased to hear there was a set coming out that essentially compiled his best solo material. This would be a good way to fill some of those gaps in my collection and hear plenty of the non-Hanoi Rocks songs he created.
I'm not going to go into details and nitpick the tracklist too much; chances are if you are reading this review, you are already well aware of what Monroe has produced and put out over the years, and you want to see if this CD is a worthwhile addition to your collection. There is everything on here from raunchy, punk-esque rockers to slower ballads, and everything in between. Both in and out of Hanoi Rocks, Monroe always managed to have a unique sound, influenced by countless sources and acts; his own sound definitely crosses into multiple genres. The CD covers Monroe's exploits from the latter half of the 80s right up to modern times, with cuts like his solo anthem "Dead, Jail, or Rock and Roll," and more recent tracks like "Old King's Road."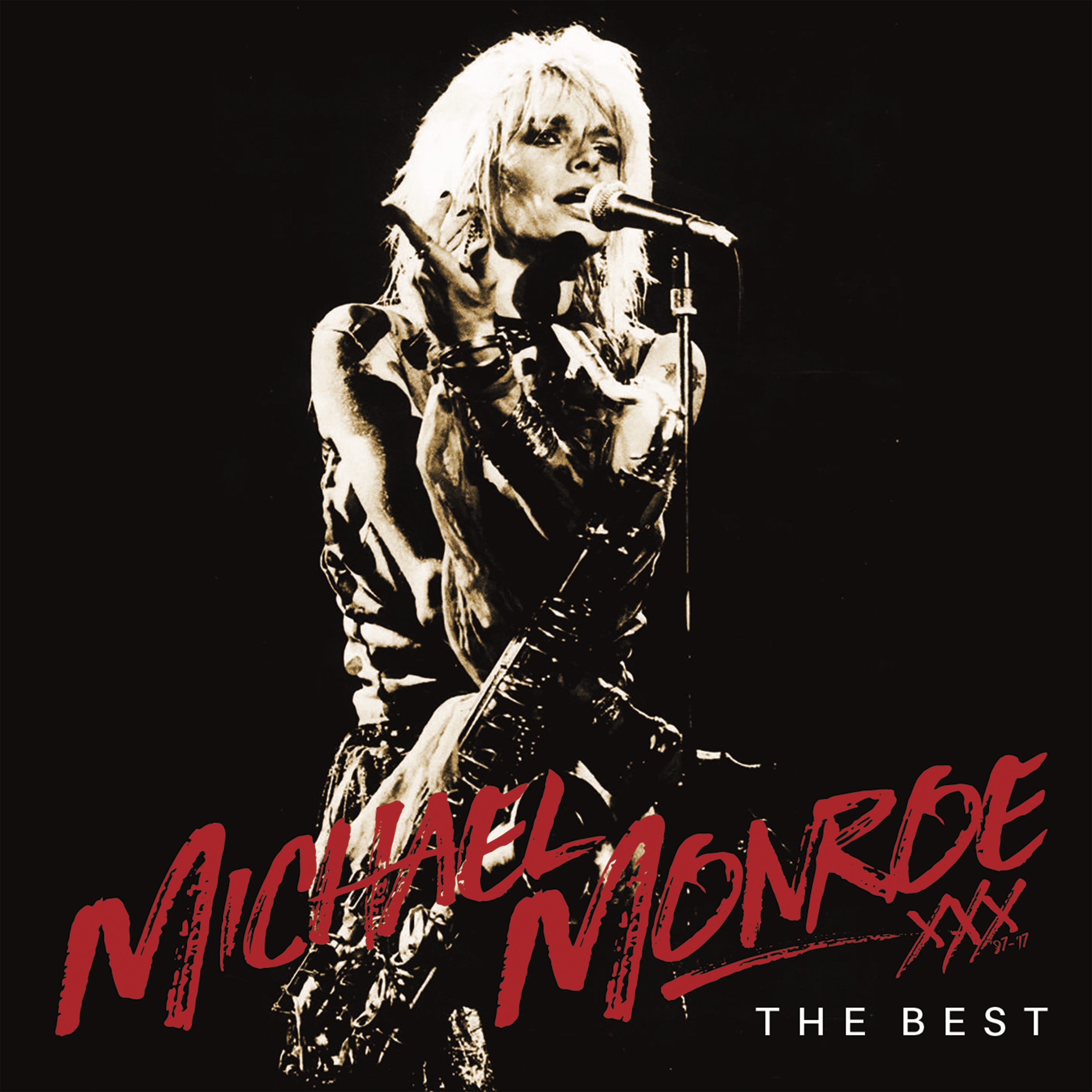 The package is sweetened by the inclusion of previously unreleased tracks in the mix as well, including a version of "Magic Carpet Ride" featuring Slash (Monroe had previously guested on multiple Guns N Roses albums), and a handful of outtakes from his most recent full-length studio album, Blackout States. Casual fans will love this compilation because it brings together difficult-to-find solo material from this glam rock innovator. Die-hard fans who already own the respective albums will want it for the rarities included here. The booklet included with the CD is quite informative as well.
That said, as much as I love this compilation, there are a few minor issues:
First and foremost, how can you do a "Best of Michael Monroe" CD set and leave off "Not Fakin' it," the title cut from his most popular solo record, which is also arguably his biggest solo hit? This omission is a gaping one that definitely keeps a solid set from getting a perfect score.
Secondly, nothing is included from the Jerusalem Slim project that teamed Monroe up with Steve Stevens. Monroe has admitted in interviews to not being fully satisfied with this material, but it still deserved emphasis here in the form of at least one track.
Third and lastly, the CDs are not filled to the full 80 minute limit that you can fit on a CD. Given the aforementioned omissions and how much more material could have been included, this comes as something of a disappointment. Had they added in a few more cuts with what "blank time" the discs have, it truly could have been the definitive Michael Monroe collection.
Michael Monroe is a rock god, and often fails to get the credit he deserves. But we finally have a collection chronicling the man's material away from Hanoi Rocks, which makes it easier to get many of these difficult-to-find tracks, and the previously unreleased cuts are the icing on the cake. The omissions and disappointing amount of unused space on the discs prevent it from being a perfect compilation, but I doubt any fan will be disappointed what they get here.
Strongly recommended for casual fans, curious newbies, and the die-hards alike!