Justice League is the fifth film in the DC Extended Universe, and is directed by Zack Snyder. The film stars Ben Affleck, Henry Cavill, Amy Adams, Gal Gadot, Ezra Miller, Jason Momoa, Ray Fisher, Jeremy Irons, Diane Lane, Connie Nielsen and JK Simmons. Danny Elfman composed the musical score.
In the aftermath of Batman V. Superman: Dawn of Justice, Superman has died, and Bruce Wayne/Batman has launched an effort to bring together other heroes, fearing the coming of an invasion. Reuniting with Wonder Woman and meeting up with Aquaman, The Flash, and Cyborg, the heroes must go into battle against the evil Steppenwolf, who has hatched a plan to use ancient artifacts to reshape and devastate the world. As the heroes plot using one of the artifacts to revive the deceased Superman, Steppenwolf sets his sights on the other artifacts, with our heroes entering their most dangerous and intense battle yet, and the entire world's future at stake.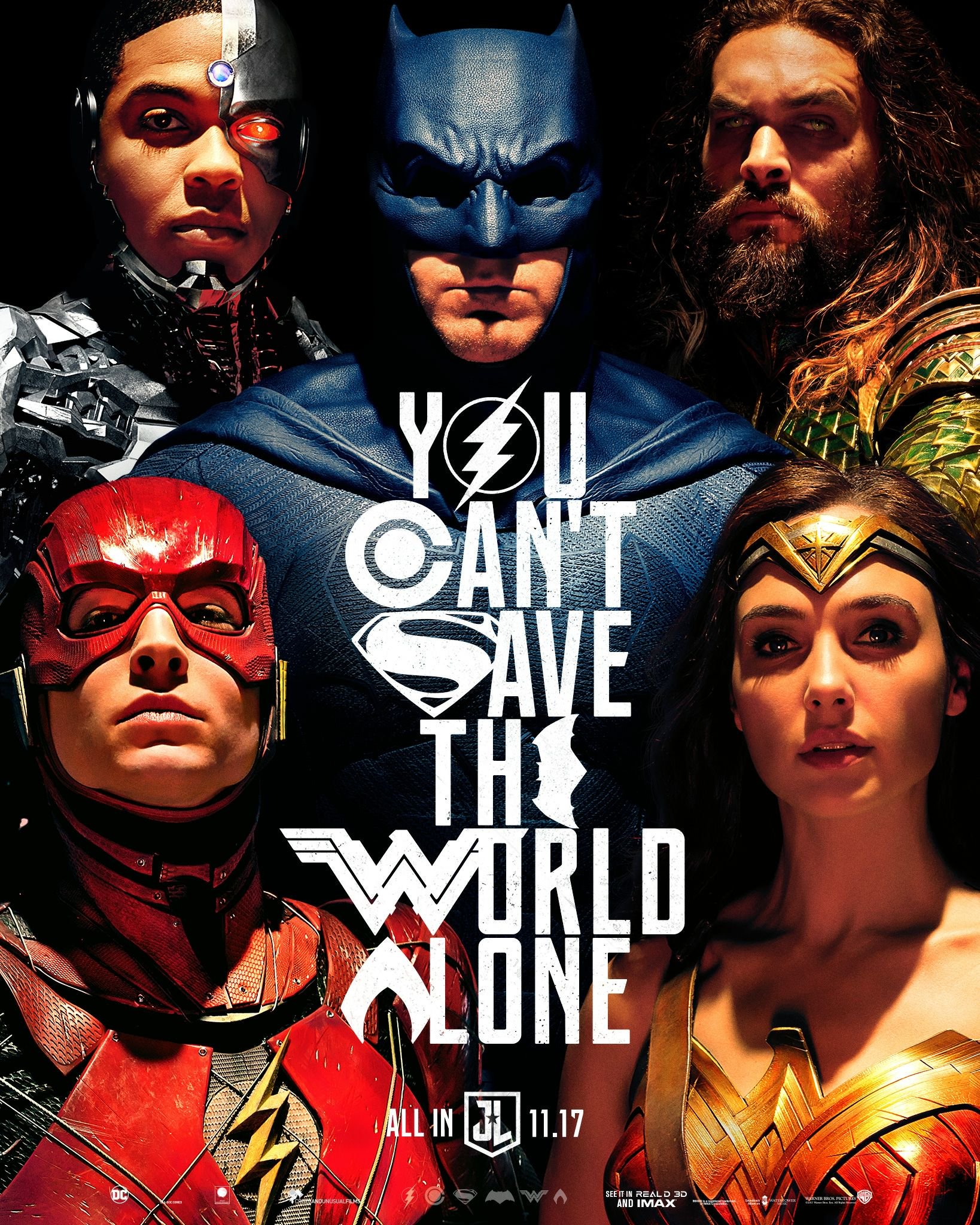 Ever since it started in 2013 with Man of Steel, the DC Extended Universe (hereafter simply referred to as the DCEU) has been met with a less-than-favorable critical reception, with Man of Steel, Batman V. Superman: Dawn of Justice, and Suicide Squad being ripped to shreds by critics, due to various issues. Things began to turn around with the arrival of Wonder Woman earlier this year, which fared much better with critics and audience. I'll be the first to admit that I was one of the naysayers who negatively reviewed the earlier pre-Wonder Woman DCEU films. Even Justice League has gotten out the gate with a mixed reception.
This film is not perfect, but it has just claimed the title of "Best DCEU Film."
Justice League is the DC Comics film we have been needing for years. With brilliant casting and chemistry, exciting action scenes, and excitement around every corner, the movie is gripping and thrilling throughout its well-paced two-hour duration.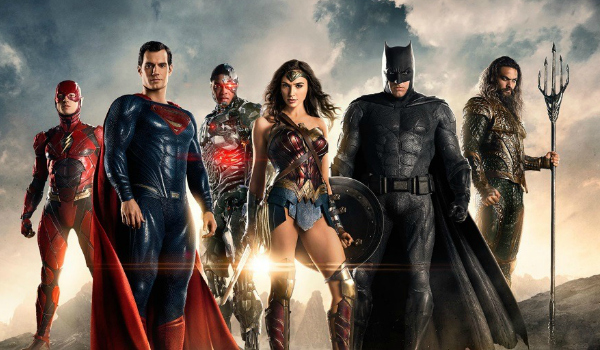 Let me start by saying, even though I myself have been someone that negatively reviewed many of the earlier films in the DCEU, one thing no one can argue with is the fact that the films have been cast well. Ben Affleck has become an excellent Batman, juggling many facets of the character well and giving this character the range that he needs. Gal Gadot's Wonder Woman is as entertaining as ever, still managing to combine beauty, innocence, and strength like no other actress and/or hero. Newcomers (who were teased in Batman V. Superman) include The Flash, who becomes the king of the one-liners, and some of the film's best moments, Jason Momoa as Aquaman, and Cyborg, who looks like the love child of Ultron and Kano from Mortal Kombat, and has his own intriguing plotline. This film had a lot to handle, but actually pulled it off quite well, including introducing the newer characters.
There is also just the right balance of action and story here. The tone is lighter than many of the earlier DCEU installments, but the comic relief does not come at the expense of depth or storytelling, much to the delight of the audience. Every hero gets their chance to shine, both in battle and on the sidelines. One thing that is particularly impressive is the fact that, despite earlier missteps in the DCEU, their writers/directors/etc. seemed to have learned from past mistakes.
Okay, the film is not perfect. Some scenes/sequences/plot points fill rushed and underdeveloped; you get the impression that a lot of material likely had to be cut to meet the two-hour run time (it would not be unlikely to eventually get a Director's Cut on home formats). Steppenwolf is a fairly bland villain with a story and motivation that feels like it has been done a thousand times over in other movies. Some characters get the short end of the stick due to what likely needed to be cut for time/pacing reasons; this fan was hoping to see more of JK Simmons as Commissioner Gordon, and while he shines in the few moments he appears, he doesn't get much screen time. Fortunately, the main plot and heroes/characters get the emphasis that they need, but this fan is still optimistic for an eventual Director's Cut/Extended Version.
Justice League is the DC Comics film that fans have been waiting for. While there are some issues and a few parts of the movie feel rushed and underdeveloped, it does not stop this from being the best film in the DCEU so far. Action-packed and gripping in its well-paced two-hour duration, fans of these heroes should be happy with the end result. If the DCEU can give us films as good as this and Wonder Woman, this fan is optimistic for future installments.
Rating: Three-and-a-half stars out of four.
DISCLAIMER: All images in this review are the property of the respective copyright holders, including Warner Bros. Pictures and DC Comics. For promotional use only. All rights reserved.