At long last, we have arrived at the tail end of another year of great rock and roll, both in Sin City and beyond! When a year draws to a close, this fan wants to give respect to those albums and shows that made the biggest and best impressions of the year, and 2015 has been no exception, with great performances and releases that have come from all directions, and all genres of rock. From reissues and live material to traditional studio releases, we will take a look at it all!
It is also worth reporting that there were a TON of great album releases and shows this year, and narrowing it down to a few candidates in each category was no easy task! Let us begin taking a look at some of what was unleashed on the rock and roll world this year.
Best Reissue of a Classic Album:
Bad Company: Bad Company and Straight Shooter


Bad Company combined the talents of four of the most talented men in the world of rock and roll. There is no denying that their classic 1974 debut album is their absolute best work, with cuts like the eponymous title track, "Ready for Love," "Movin' On," and "Can't Get Enough of Your Love." 1975 sophomore album Straight Shooter is not far behind, featuring hits like "Good Lovin' Gone Bad" and "Feel Like Makin' Love," plus a plethora of deep tracks.
The albums were remastered once before in the earlier days of the CD format, with good enough sound quality, but they contained no bonus content of any kind. Fortunately, these Deluxe Editions more than rectify that. You get extended versions, session takes, demos, alternative versions, unreleased tracks, and more; these bonus cuts definitely provide some interesting insight into the sessions that spawned these legendary, classic albums. Even if you already bought these albums on CD once before (odds are good you did if you are reading this article), the reissues are well worth getting for the bonus content alone.
Honorable mentions:
Hanoi Rocks: Two Steps from the Move (Rock Candy)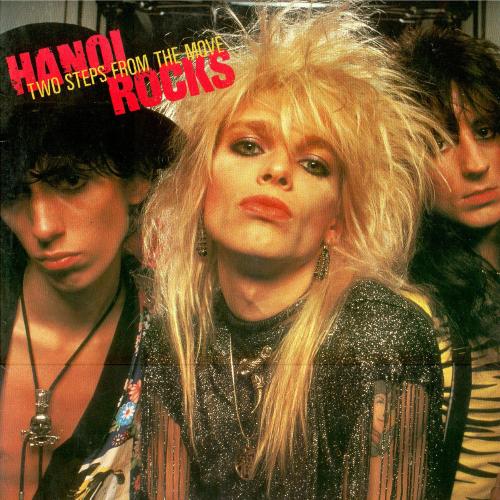 Riverdogs: Riverdogs (Rock Candy)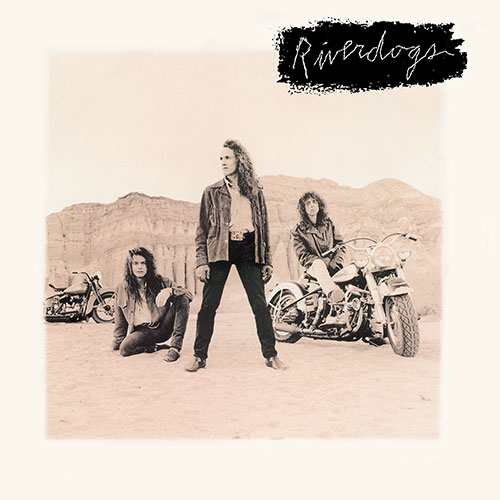 Rock Candy continues to release some of the best classic rock/hard rock/metal reissues on the market, from legends to obscure forgotten gems. One of the issues I have had in the past with some Rock Candy releases is a lack of bonus material, but they more than right their past wrongs with each of these reissues featuring an entire bonus disc's worth of material!
For the unfamiliar, Hanoi Rocks was an impressive glam rock band from the 80s who had as much in common with punk and new wave as they did heavy metal, which gave them one of the most universal and accessible sounds of their era; sadly they never really got the proper recognition due to a plethora of tragedies involving the band members, not the least of which was drummer Razzle being killed in a car accident in late 1984; the car was being driven by a drunken Vince Neil. Produced by Bob Ezrin, the album contains some of the band's finest work.
Riverdogs was a damn good blues-based rock band featuring a post-Dio and pre-Def Leppard Vivian Campbell. This album was criminally underrated at its time of release and is well worth rediscovering, having more in common with classic rock-style bands like Bad Company than heavy metal. It is good to see Rock Candy giving this one its just dues.
Best New Live Release:
Graham Bonnet Band – Escape from Alcatrazz EP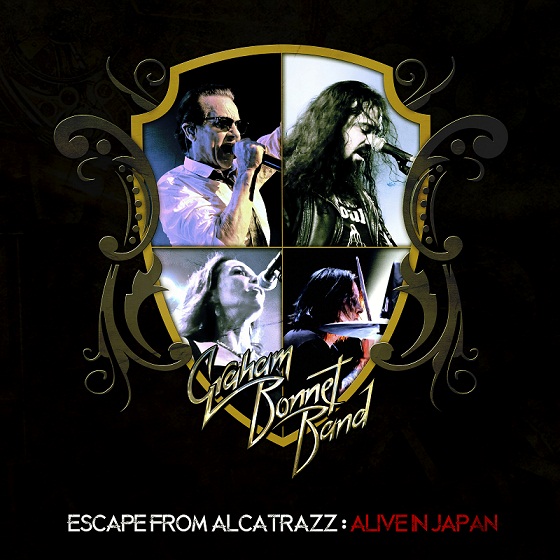 No one was more ecstatic than this fan upon hearing Graham Bonnet, the former Rainbow, MSG, and Alcatrazz singer, had put together a new band, and was going to get back to what he was doing best. The results absolutely speak for themselves; this is a very raw and underproduced release (it was only made available via Internet streaming downloads) but it establishes beautifully that Mr. Bonnet is back up to his old tricks, and even pushing 70, still sounds phenomenal. This release follows a two-track single from Bonnet's new band; if this is any indication of things, there is a good bet we will continue to hear news regarding Bonnet throughout 2016!
Honorable mention:
Yes: At the Mesa Arts Center
Classic vocalist Jon Anderson is no longer with Yes, but it does not stop the band from putting out some phenomenal releases, including live albums on which they revisit classic albums. With the recent passing of classic bassist Chris Squire (who DOES appear on this release), you owe it to yourself to revisit this live album and this classic material being done justice by the current version of the band.
Best New Live Release of Vintage Material:
Girlschool: London 1980 and Glasgow 1982

Girlschool is an all-female act from the glory days of the New Wave of British Heavy Metal, who rocked (and still rocks!) just as good as any of their male peers. These new releases of vintage live material feature the band at their youngest and most hungry, ready to take on the world. Both releases are very raw and fairly short, but no fan will be disappointed in what they hear.
Best New Studio Release of Vintage Material:
KKB: Got to Get Back

Probably the biggest surprise on this list in ANY category. KKB was an early band featuring Bruce Kulick, later of KISS fame, who is now rocking the world with Grand Funk Railroad. This material has been reissued in limited quantities in the past, but this is the first time it has ever truly been revised, revisited, and remastered. The recordings sound better than ever; the group even recorded a new song which fits seamlessly in with the old ones! Kulick is one of the most diverse and talented musicians out there, and that was even true way back in the 1970s. For a dose of classic rock goodness, or if you just want to see what Kulick was up to before KISS, this archival release is going to fit the bill perfectly.
Best Local Artist Release:
Cyanide: Lethal Dose
This one was a long time in the making, but it finally got released early this year. This Vegas-based band specializes in crafting new and original songs that sound like they could have been released out on the Sunset Strip in the 1980s. If you just heard the album and did not know better, you would swear these were vintage 80s recordings from a band you had never heard before! Vocalist Robert Hussey sounds just like a young Vince Neil, giving this release that perfect vintage sound. Infectious songs like "Bitches to Blame" and "Pump It to Me" will be stuck in your head long after you are done giving this one a listen. We even get a surprisingly authentic power ballad in the form of "It's a Long Road." Anyone who considers themselves a fan of the glam and sleaze rock of the 80s owes it to themselves to get their hands on this release!
And now, without further ado, the Top Albums of the Year! For the purposes of this list, only traditional releases of newly recorded studio material are included (no live albums or new releases of vintage material are typically included here, for example).
But before we get on with the list, a few honorable mentions, in no particular order:
-Greg Golden Band: Greg Golden Band

Awesome throwback record with an amazing classic hard rock sound. Frank Hannon from Tesla produced it, and guests on the album as well. Do not pass this one by.
-Revolution Saints: Revolution Saints

Great supergroup that combines Jack Blades (Night Ranger, Damn Yankees), Doug Aldrich (Dio, Whitesnake), and Deen Castronovo (Journey, Bad English). I would liken the sound on this album to a heavier, harder rocking version of Journey. The future of the project is up in the air with Castronovo's recent arrest, and the other commitments of the band members, but this fan is hoping for a second record!
-Michael Schenker's Temple of Rock: Spirit on a Mission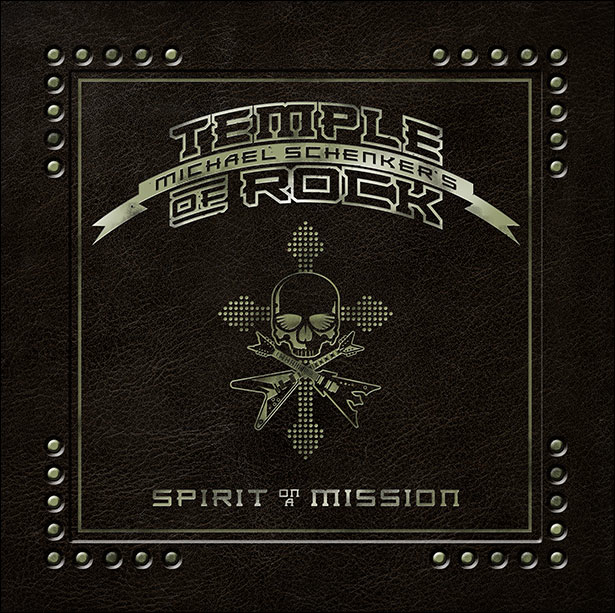 Everyone's favorite German hard rock guitarist made a comeback, and his new band teams him up with the classic Scorpions rhythm section, and former Rainbow vocalist Doogie White. The result is one of his best albums in years.
-Michael Monroe: Blackout States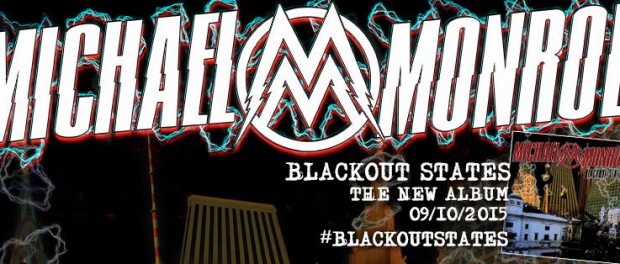 The former Hanoi Rocks frontman has built a solo career for himself every bit as much the equal of the classic Hanoi Rocks stuff. His latest album continues the trend, hearkening back to his glory days, feeling new yet familiar at the same time.
-Black Star Riders: The Killer Instinct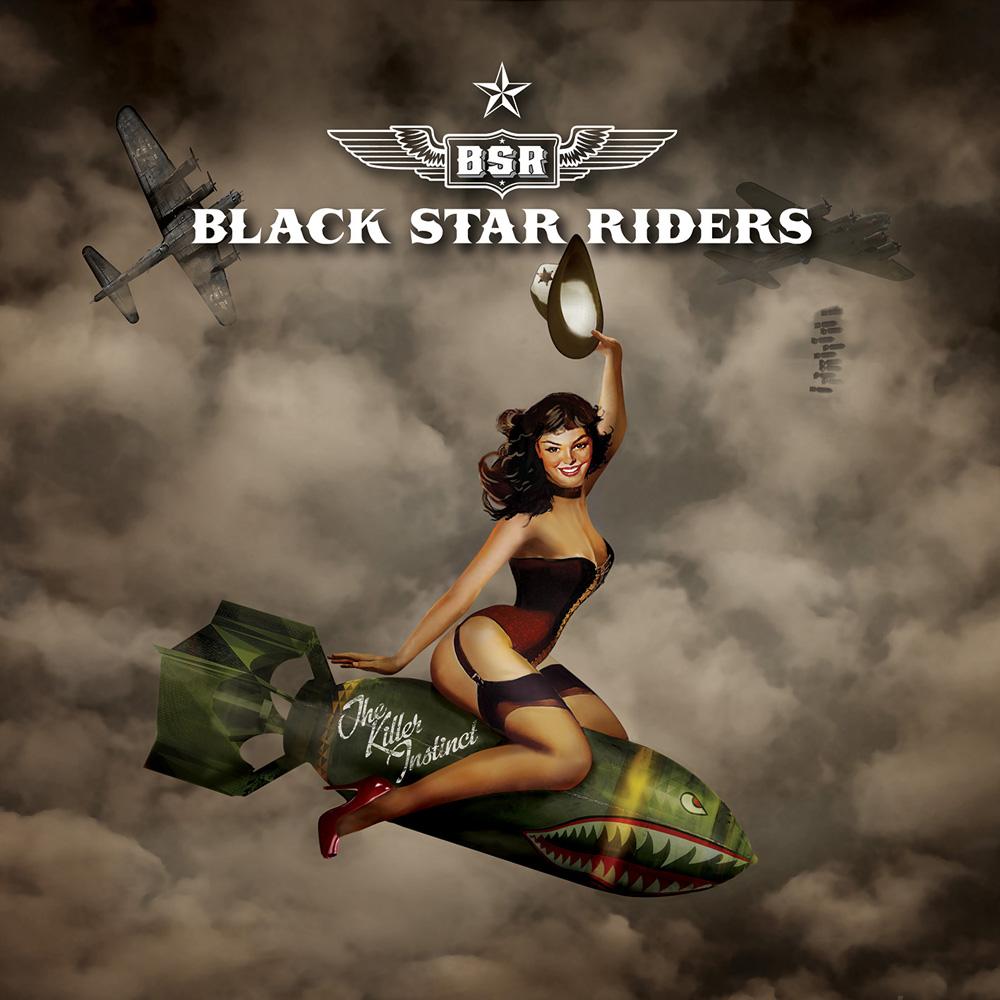 This is the second release from the Thin Lizzy spin-off act, and their first to feature former Ratt and Vince Neil bassist Robbie Crane. I have been impressed with this band from day one; they definitely capture the spirit of classic Lizzy, yet are bold enough to incorporate more modern and progressive elements into their music as well.
-Night Demon: Curse of the Damned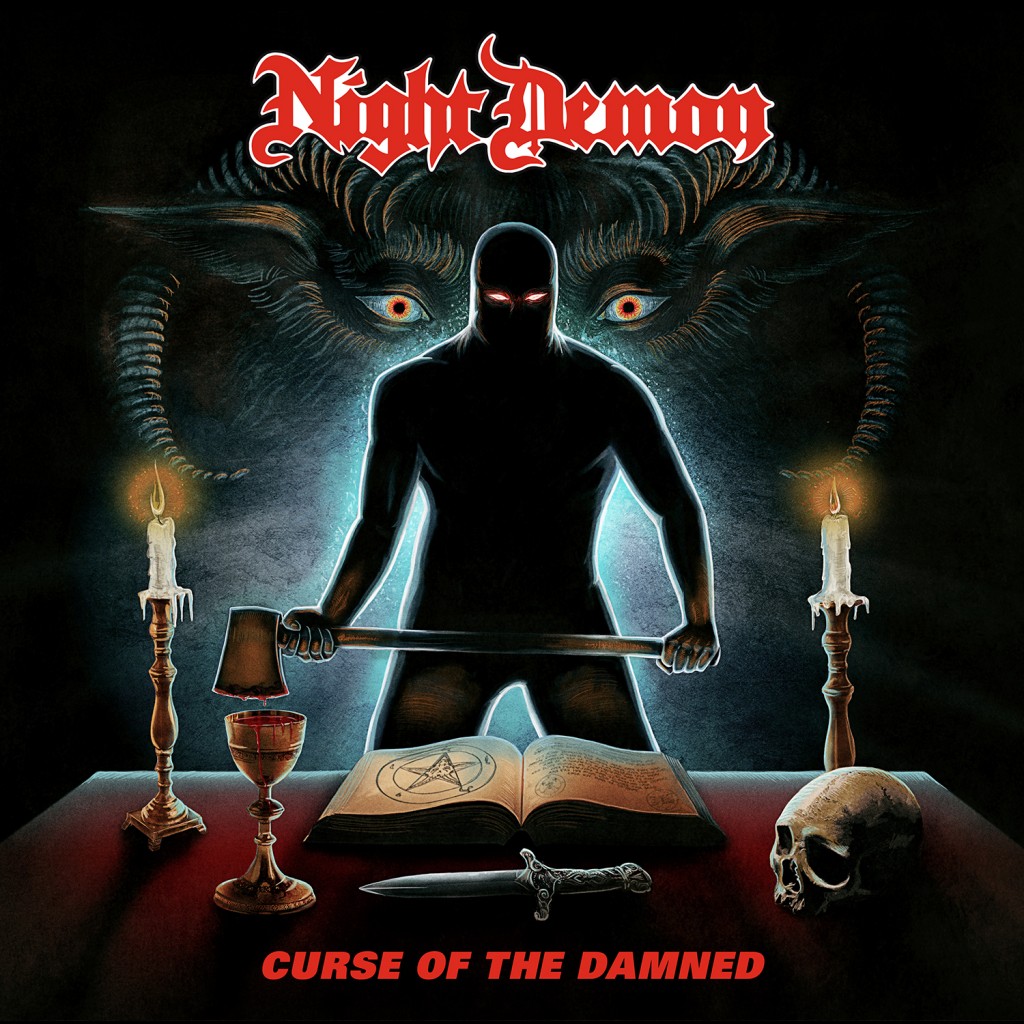 One of the real surprises of last year was this, the first full-length album from a California-based band who is keeping the NWOBHM style sound alike. If you are a metal fan you owe it to yourself to check these guys out.
The Top Five Rock Albums of the Year!
5) Vinnie Moore: Aerial Visions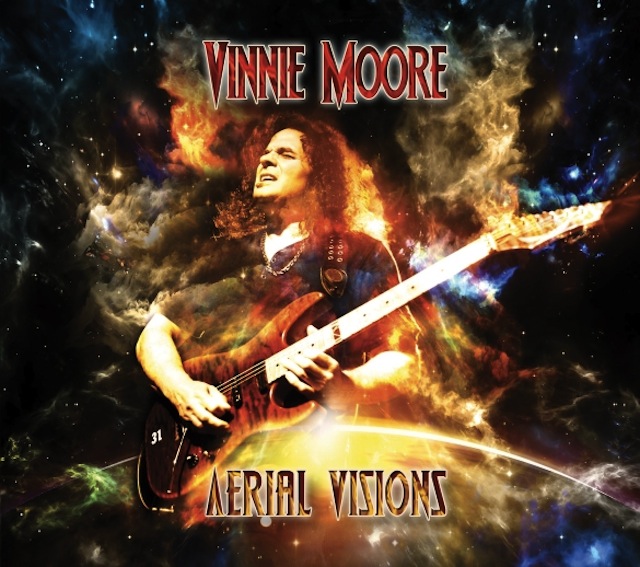 I have always found this guy to be criminally underrated. One of the guitar virtuosos to emerge from Shrapnel Records in the 1980s, he has long been unleashing his distinctive style of shredding on the world, as was beautifully demonstrated on his 1980s releases like Mind's Eye. As the new lead guitarist in UFO, having replaced Michael Schenker, he is finally getting the recognition that he deserves.
But he has not turned his back on a solo career! Aerial Visions beautifully demonstrates that Mr. Moore is still at the top of his game, and unleashing some of the best rock instrumentals out there. From melodic rock to bluesy material, from slower stuff to straight-up hard rock, this is an album that has all the bases covered. For fans, this one is a must own, and every bit the equal of his classic 80s work on Shrapnel.
4) Stryper: Fallen

It seems like whenever I do a "Best of the Year" list, these guys always end up on there. And why not? These are four of the most talented men in the rock and roll world, having found a way to beautifully combine powerful Christian musical themes with hard rock and heavy metal sounds. Their most recent studio album, No More Hell to Pay, was Album of the Year 2013 for this rock and roll fan. A follow-up live album was on last year's list as well.
Fallen is Stryper's heaviest album; astonishingly the band is not only harder and heavier now than they were in their 80s heyday, they are arguably better and more musically proficient, too. There is not a dull moment on this master work. Hell, we even get a surprise cover of Black Sabbath's "After Forever!" Michael, Robert, Oz, and Tim are all kicking ass musically, and it shows from start to finish on this album.
3) Europe: War of Kings

I feel sorry for people the only know Europe for "The Final Countdown." The band did so much more than just that one song, so much of which is criminally underrated and continues to be overlooked by rock fans. The band reunited about a decade back, and has been recording new material ever since. I admit, I was a bit skeptical when I heard that the group would be releasing another new album, but upon hearing War of Kings, I was blown away. This is not just a good Europe album; it is one of the best albums I have heard in a long damn time.
War of Kings veers sharply away from the Europe of old, which fans seem to remember from their 1980s commercial peak. The album has traces of modern rock elements in its sound, yet there are also parts that are more reminiscent of the more recent material from Deep Purple. Some bands are content to just record and release the same album over and over again. Not Europe! Since their reunion, each and every album has sounded like something completely and totally different, and certainly a far cry from how they sounded in the 80s. My hat goes off to the band for bringing their sound into the 21st century, and for doing it without merely copying modern rock bands. It is a shame that people are more likely to hear Europe on that GEICO commercial than on this album; it really is one of the best releases of the year.
2) Jeff Lynne's ELO: Alone in the Universe
This was one of the truly unexpected surprises of the year. Ever since ELO disbanded in 1986 following their oft-maligned Balance of Power album, Jeff Lynne has largely distanced himself from using the ELO name. He did try to briefly revive it in 2001 with Zoom, but the album, while good, never got the proper credit, and the tour did not attract the fans that were hoped for. Fast forward to 2015, and we have Lynne recording another new album under the ELO name, albeit with him as the only former member still in the band. In fact, he played almost every instrument on the release!
But is it any good? The fact that it is on this list should be all the proof that you need. The album is a throwback and a more modern rock/pop experience at the same time. "One Step at a Time" sounds like it could have come from the Discovery sessions back in 1979. There are songs that sound like they would not be out of place on a Roy Orbison album or a Traveling Wilburys album. Some of the songs have a more modern, contemporary feel, yet are still distinctly Lynne's own. Diverse and entertaining, Lynne may finally have successfully revived the ELO name this time around!
And, the Number One Album of the Year:
DiMino: Old Habits Die Hard
There have been many great albums this year from countless artists, and narrowing it down to a mere five was not easy. Choosing the number one spot on this list was even more difficult.
Leave it to former Angel vocalist Frank DiMino to claim the number one spot.
Angel was a criminally underrated band that never got the proper credit, but DiMino has continued to make music under many different banners; upon the announcement of his new solo album coming out on Frontiers Records, I knew that this was going to be a must buy, regardless of what kind of musical style DiMino himself would be following on the record.
On some tracks, it feels like the Angel reunion so many of us long for. On some, it feels like a completely different ball game. But one thing rock and roll fans can agree on is that this album kicks ass. DiMino has long had one of the most distinctive voices in rock and roll, and that is something that remains true in this day and age as well. For the album, a plethora of guest stars were assembled, which only further adds to its overall quality. Guests include former Angel members Punky Meadows and Barry Brandt, Oz Fox of Stryper, Eddie Ojeda of Twisted Sister, Rickey Medlocke, and Jeff Duncan of Odin and Armored Saint!
Choosing a "Best Album of the Year" is never an easy task. But I am confident in my choice here, and hope that this is not the last the world hears of the former Angel vocalist!
And now we go from albums and releases, to the best shows!
These are the rules for the "Best Shows of the Year" category, so that there are no surprise upsets when you are checking out the list for yourself:
This probably sounds ridiculous, but it does need to be said. I cannot review and/or include shows I did not attend. While I am active on the music scene and attend a high volume of shows each year, I am not able to go to every single show. If your question is "why was so and so show not included on the list," the answer is likely "because I was not there!"
The list does not include stage shows that are performed regularly, awards shows, charity fundraisers, or one-off shows with special guest stars; shows like this often have ensemble casts of all-star musicians, and would have an unfair advantage.
Best Performance of the Year by a Locally Based Band:
Knee Deep in Purple, Babes Rockin' Sports Bar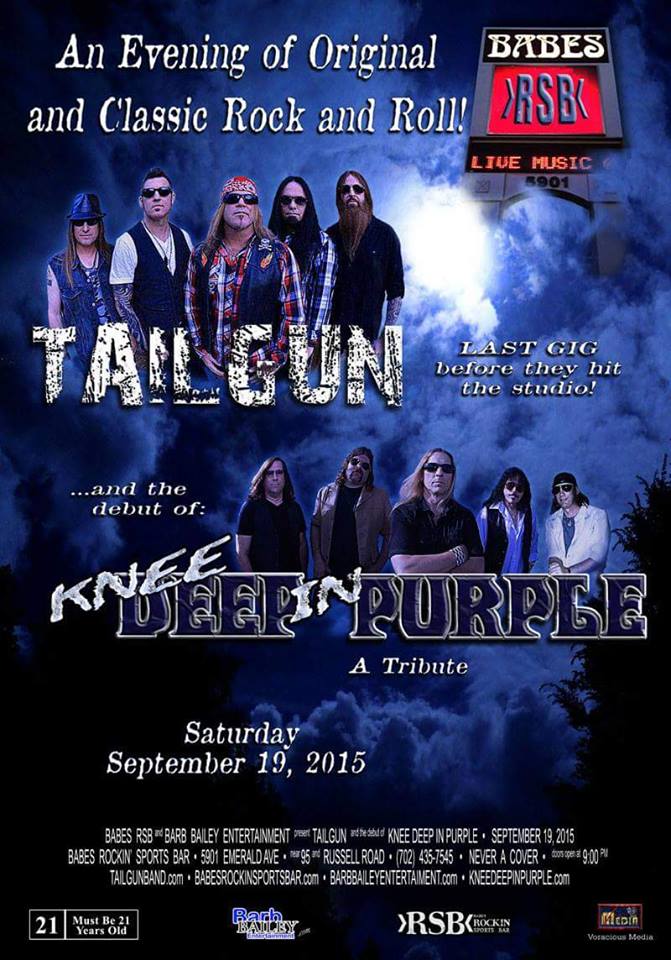 It is rare that I include tribute bands or bands who mostly play cover songs on "Best Show" lists, but these guys are too cool NOT to include here. Deep Purple songs are commonly played by cover bands, but this is the first time I have ever seen a band that takes Deep Purple SERIOUSLY, effectively becoming the band in their golden years. Their Roger Glover has the trademark bandana. Their Ritchie Blackmore has a white Strat modeled after the one Blackmore actually plays. Their Jon Lord not only looks like Jon Lord; he actually plays an organ (and not just keyboards).
If that does not excite you, maybe the fact that they actually did justice to the songs will. "Smoke on the Water" gets played by rock bands that do covers all the time, but those renditions are often lame and half-assed. This is band that does EVERY Deep Purple song justice, from the biggest of hits to the Deep Tracks. The group primarily focused on the classic Mark Two years that they modeled themselves after, but were not afraid to throw in a few Coverdale-era songs, and even some cuts from the 1984 reunion album, Perfect Strangers.
Deep Purple is one of my all-time favorite bands, and I was ecstatic to find a band dedicated to keeping this music alive, doing justice to the look, the instruments, the music, and the performance alike. These guys love what they do, and it shows in their stage chemistry. This was their first show in Vegas proper (they had done one in Mesquite about a week earlier) and they did not fail to please the people that showed up. Deep Purple fans can take pride in the fact that Knee Deep in Purple does justice to all things Deep Purple. We can look forward to more shows from these guys in 2016!
Honorable mentions (local, national, and international) in no particular order:
Sin City Sinners (numerous performances)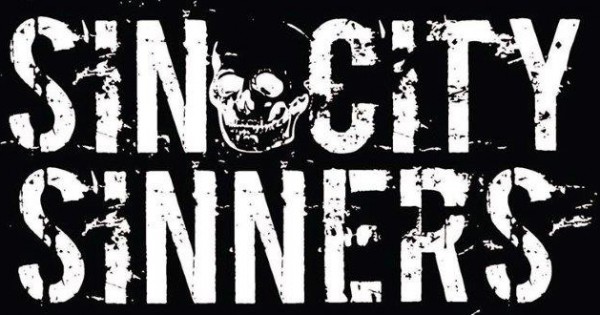 Hard to believe it has been eight years since the hardest working band in the City of Sin got started! Multiple albums, lineup chances, and several hundred performances later, these guys are still rocking hard and entertaining the audiences. With a sixth CD on its way in 2016, you know this is a band we are going to be hearing more from in the near future. To rock fans in Las Vegas, that is most definitely a good thing.
TailGun (numerous performances)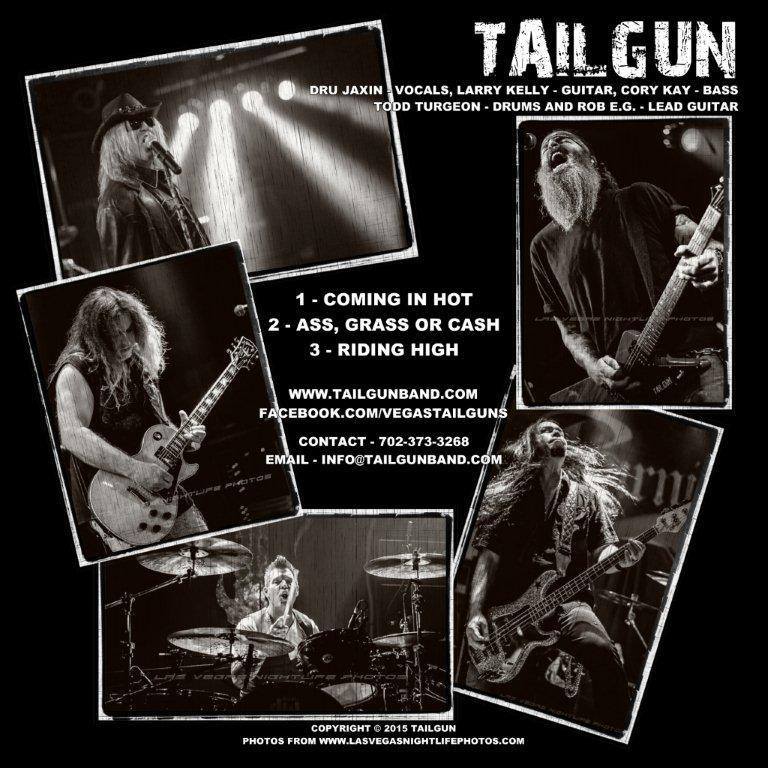 One of the band to emerge in late 2014, 2015 has most definitely been their year. This back to basics hard rock band has quick become one of my favorites in the valley, and their energy and chemistry together on stage when it comes to producing their own brand of rock definitely won this fan over. Looking forward to future releases and concerts from these guys!

Another one of the surprises to emerge from the local scene recently. Superb heavy metal that brings together melodic sounds and the ferocity and energy of Bay Area thrash. I only have seen these guys play once so far, opening for Armored Saint earlier this year, but this fan is eager to see what they are up to in 2016.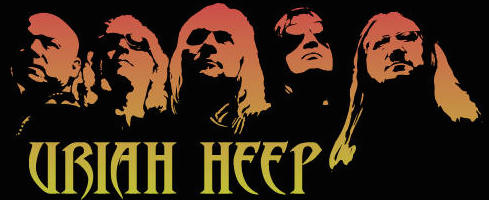 Classic guitarist Mick Box is the only original member still in the band, but the current incarnation of the group, fronted by former Grand Prix/Praying Mantis Bernie Shaw (in the band for nearly 30 years now) still kicks ass on a live stage and does justice to the classics.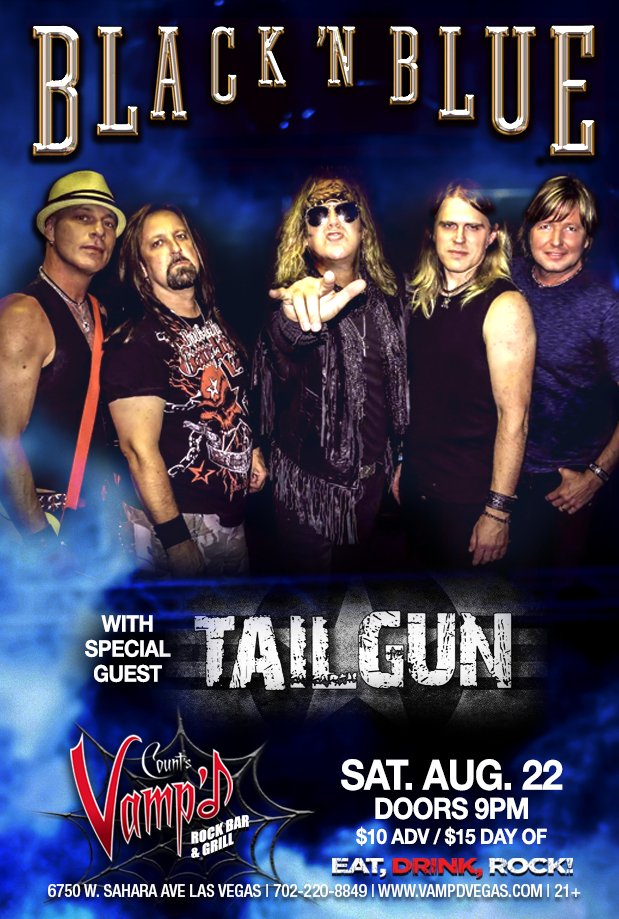 Jaime St. James is one of my favorite rock singers, and it is great to hear the current version of the band (all classic members other than the guitarists) still going strong. While we will sadly probably never get another studio record from the band with Tommy Thayer no longer involved (he's apparently off with some other band now), it is good to see that the current incarnation of the band is still shelling out the classics, and doing a damn good job.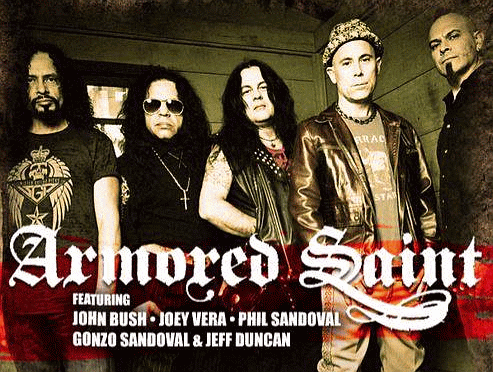 Every now and then you see a show where Vamp'd is PACKED. And by packed I mean you cannot even take a step without bumping into someone else! Armored Saint brought in that big a crowd, and absolutely rocked the house as they supported their new record, and played all of the classics from their glory days. Guitarist Jeff Duncan still tears up the stage with the best of the best, and former Anthrax singer John Bush has one hell of a voice that has not aged for the worst. This night was glorious for the headbangers of Sin City.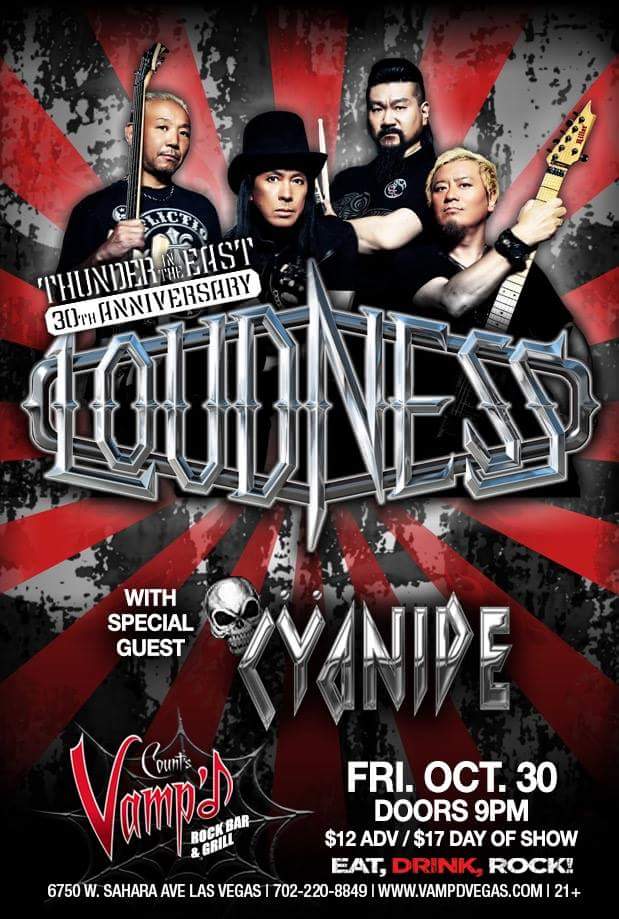 A rare Vegas appearance from these Japanese rockers! With most of their classic lineup still intact, they tore up the stage delivering classics spanning their career, with much of their setlist centered around the classic 1985 Thunder in the East record, which was celebrating its 30th anniversary! Seeing these guys was on my bucket list; glad I could finally cross it off!
The Top Five Rock Shows of the Year:
5) Ratt with Eric Martin, The Babys, and Firehouse, Vinyl at the Hard Rock Hotel and Casino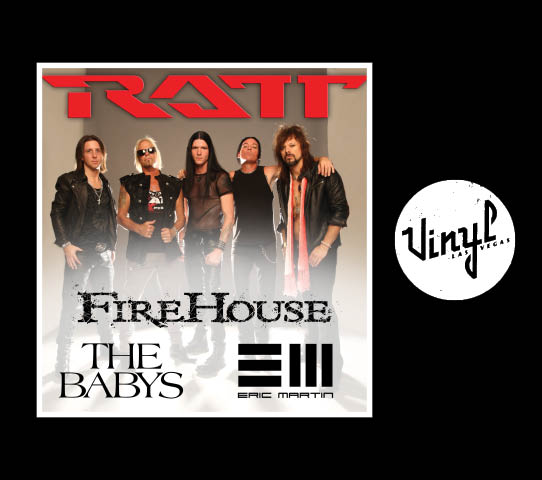 There has been no shortage of controversy stemming from Bobby Blotzer's decision to continue Ratt with a lineup primarily comprised of Sin City Sinners members. Let me be the first to tell you that these guys do justice to the material. The naysayers can get lost; this is Ratt music done right. I would rather see one original member with a band passionate about the music than several band members who have no chemistry and are not getting along, and likely going to duke it out the moment they get off stage. This set featured a great mixture of the classic Ratt hits and underrated deep cuts.
The rest of this show was no less excellent. Mr. Big singer Eric Martin performed an acoustic set alongside Jeff Young and Jeff Tortora, with impressive results. The Babys delivered their classic pop rock hits and rockers as long they can do, with new vocalist/bassist John Bisaha making his presence known in the best of ways. Even Firehouse got a chance to shine; this was one of those underrated bands whose presence in the music world was wrongfully overshadowed by changing musical trends. Anyone attending this show was never bored; all four bands kicked ass and made for one of the year's most memorable nights of rock.
4) Let it Rawk with London, Vamp'd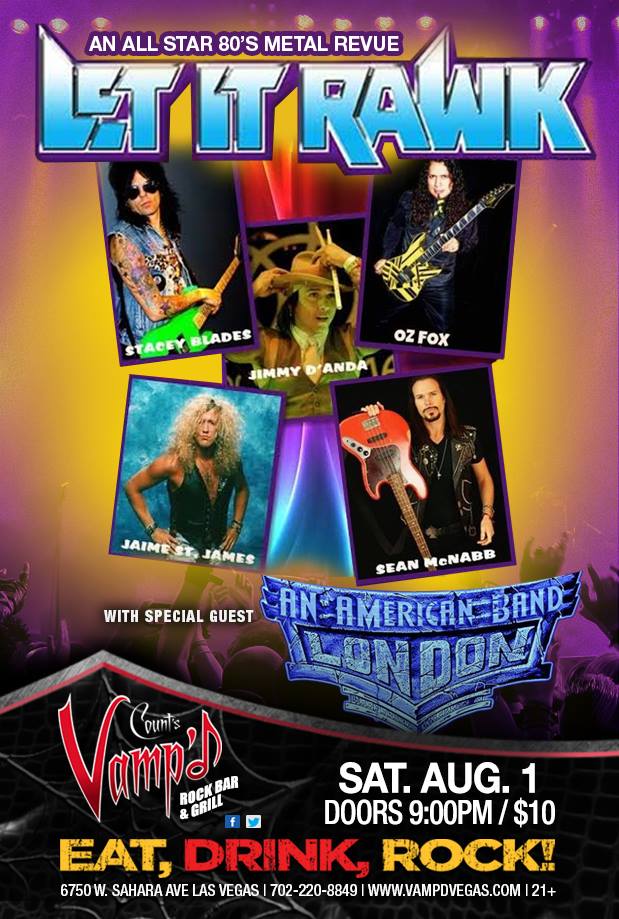 Of course, when I was making this list, I knew one of the shows with Jaime St. James on vocals was going to have to make the cut; the guy has long been one of my favorite vocalists, whether singing his own Black N Blue songs, or someone else's. Hell, he sings some of the songs from other artists better than the actual artists themselves can sing them these days! Let it Rawk's lineup also includes guitarists Oz Fox (Stryper) and Stacey Blades (formerly of LA Guns), bassist Sean McNabb (formerly of Quiet Riot and Dokken), and drummer Jimmy D'Anda (formerly of Bulletboys). The set was essentially the greatest hits of classic 80s hard rock, done up by an all-star band. No fan of these bands/genres/etc. should have missed this night.
Making the evening even more entertaining was the opening set from London. Vocalist Nadir D'Priest is one of rock's most interesting and charismatic frontmen on the live stage. London's current lineup also includes Hurricane's Tony Cavazo on bass, and former Giuffria drummer Alan Krigger, all of whom play together perfectly. We got a mix of old and new songs from these Sunset Strip icons, including some that will appear on their forthcoming studio album, slated for release sometime in 2016. This was a kick-ass night with not one but two great bands.
3) Girlschool, Vamp'd (original review for the site done by Zenon Skyy)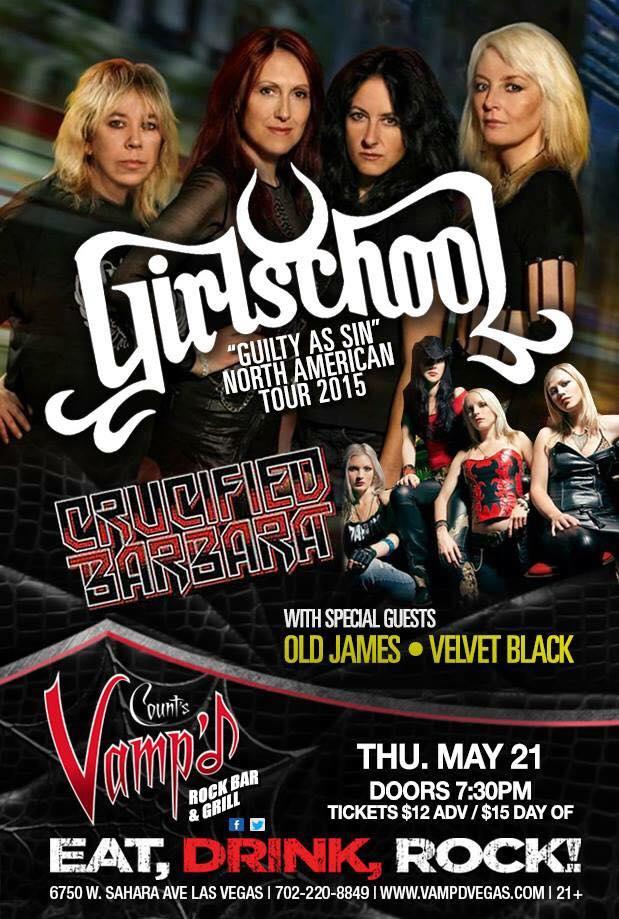 No one loves the New Wave of British Heavy Metal more than I do. And this all-female quartet ranks amongst the best acts to come from that legendary time in the world of hard rock. With three quarters of their classic lineup still in place (original guitarist Kelly Johnson died of cancer in 2007), they rocked the stage with hits from their heyday, and even a few cuts from their latest album release. Seeing NWOBHM bands in America is a rarity, especially in a small, intimate venue like Vamp'd. How well the band still performs on stage nearly 40 years later is especially remarkable. If the girls return to town, I will be first in line for the next show!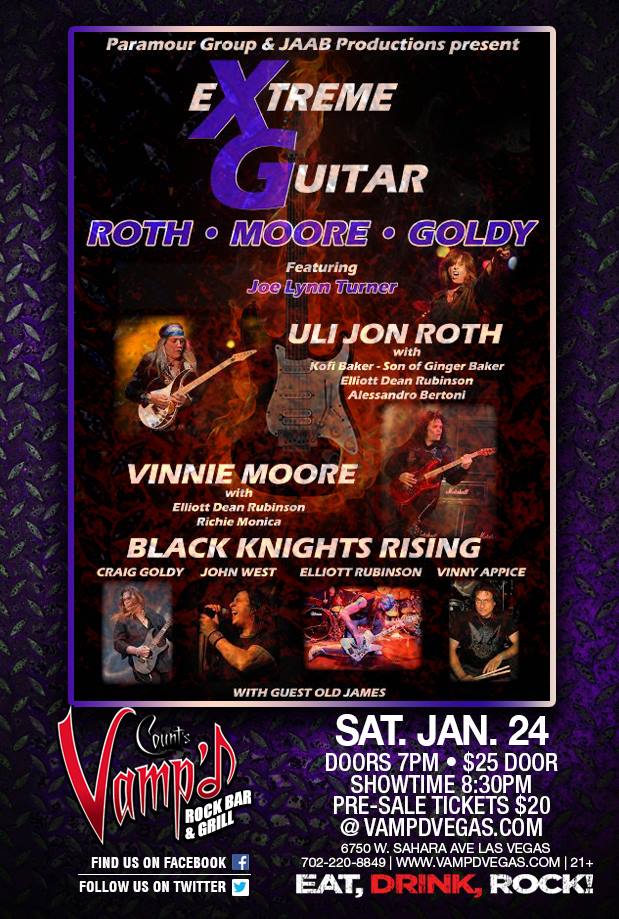 Essentially, this night was a heavy metal fan's wet dream. Following the opening set from Old James, the audience got a largely instrumental set from the always entertaining Vinnie Moore; this guy is a guitarist who has never gotten the proper credit, but he more than proved himself on this evening. His set was fantastic. If you have not seen this guy in concert, whether with UFO or as a solo artist, you need to. He is well worth your time and then some.
The next set was the real highlight of the evening, a band featuring Rainbow's Joe Lynn Turner on vocals, Vinny Appice on drums, and Craig Goldy on guitar. The lineup alone should tell you everything that you need to know. This was a great mix of classic hard rock songs, including a performance of one of my all-time favorite Turner era Rainbow songs, "Death Alley Driver." Tributes to Ronnie James Dio were a welcome addition as well.
Closing out the show was Uli Jon Roth, the legendary former Scorpions guitarist. He has long been leaving an impact on the rock and metal world, with numerous followers that range from fans to some of heavy metal's biggest and best guitarists. Whatever this guy plays, he leaves an impression. Roth's performances are a throwback of the best kind; there is a reason this guy is so influential and respected in the hard rock and heavy metal community. Fans discovered why for themselves at this gig.
And, the Number One Show of the Year: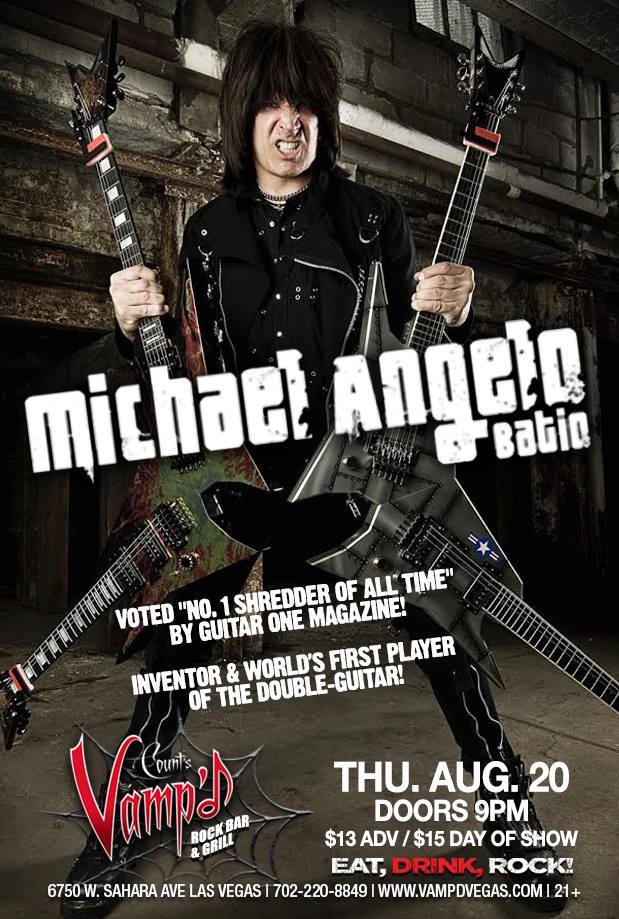 Every now and then, someone comes along that completely changes everything you ever thought you knew about the guitar. Batio more than accomplished that at this show, with a mixture of original material, and tributes to his favorite artists. This guy does things on the guitar no one else does; words do not do his performances justice.
This show was on a Thursday night and had a frustratingly low turnout; presumably it was a last minute addition to the Vamp'd concert roster. But those that did attend saw a performance that nothing else rivals. Batio is the real deal, and I think I speak for everyone when I say that he does things on stage that no one else does. His live set must be seen to be believed. Comical stories about his encounters with famed musicians only added to the experience.
Again, I stress that choosing the number one show of the year is no easy task. But when it comes to standing out from the crowd, I have no reservations in declaring Batio's set the best of the year. Anyone who missed out on this one missed out on something unrivaled and totally unique. You have not lived until you have seen this guy shredding away, doing his thing on the live stage.
At long last, we have come to the end of the Best of 2015! It seems like every year of rock and roll in Vegas surpasses the last, and I am proud to say that this time around was no exception to the rule. With plenty of excellent shows already on deck for 2016, there is no doubt that we will be getting another great year of rock in Sin City. But it goes without saying that the best albums and shows of 2015 are going to be difficult to top!
All opinions given in this article are exclusively those of the author, and do not necessarily represent the views of ZRock'R Magazine or any other writers/staff members/etc.