When Mark Tornillo joined Accept, a band that had been through hiatuses and reunions in the past, it is not likely anyone knew just how good a fit the  TT Quick vocalist would be for the once mighty German metal giants. In no time flat at all, the Tornillo-fronted Accept rocked worlds, reawakening the interest in the group. Several years and studio albums later, with their frontman no longer a "new kid on the block," Accept is back. And they're kicking ass like never before. In fact back in 2014, the band scored the title of both Album and Concert of the Year with this metal fan.
The Rise of Chaos is the fifteenth studio album from Accept, and the fourth to feature Mark Tornillo on vocals. He is joined by classic members Wolf Hoffman on guitar, and Peter Baltes on bass. New members of the band are guitarist Uwe Lulis, and drummer Christopher Williams. Lighting has struck for the Tornillo-fronted version of Accept three times. Does it strike again the fourth time around?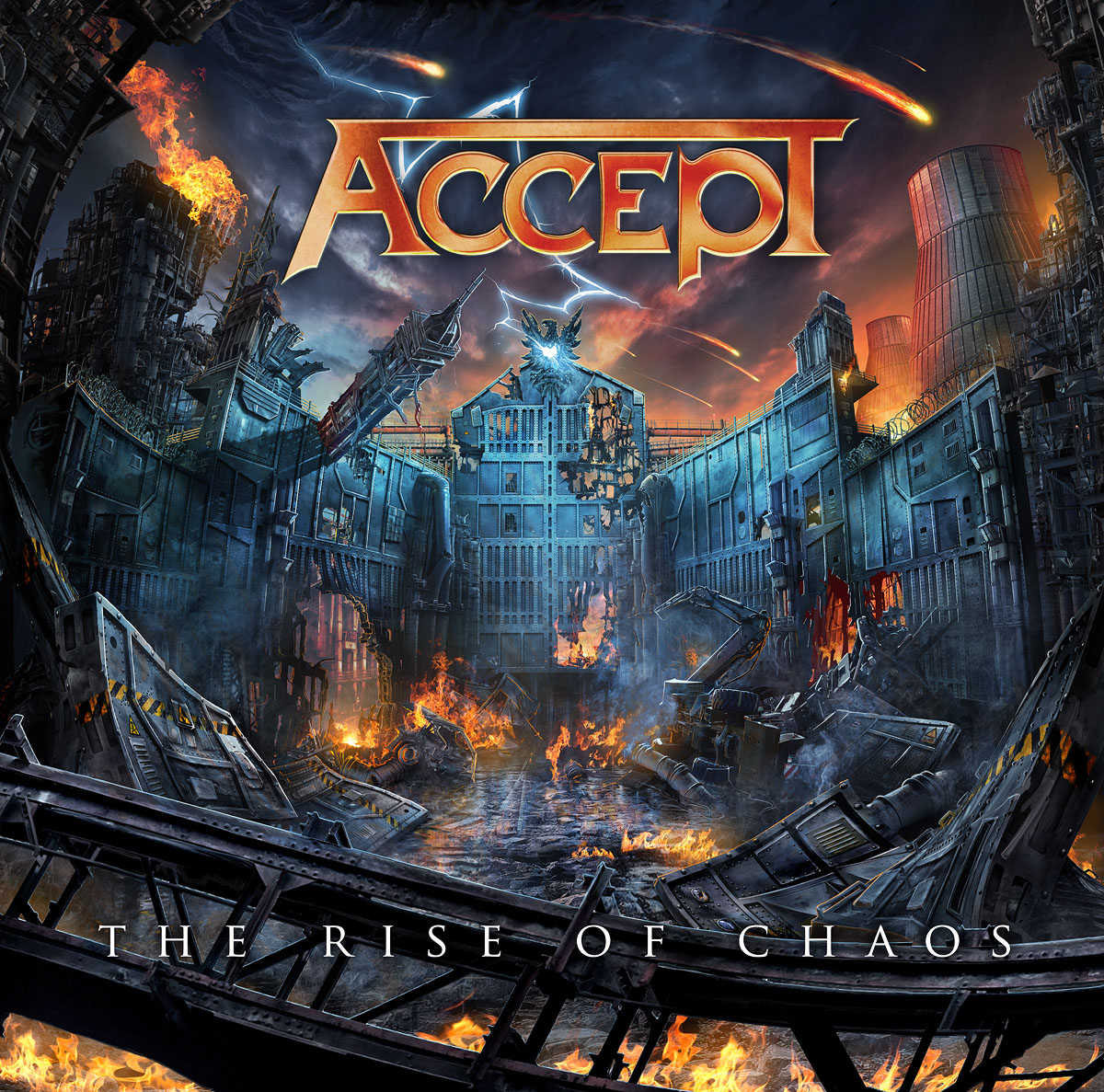 After three solid albums and a few lineup changes, this fan is happy to say that the current version of Accept is as hard and heavy as ever. The Rise of Chaos is another powerful onslaught of heavy metal. Clearly, these guys aren't going anywhere anytime soon.
And if they can keep delivering relentless, pounding heavy metal this good, I'm fine with that.
With songs covering subjects from the Jonestown Massacre to being distraught in a digital age, there is no shortage to the diverse themes explored on this record. And each song is hard, heavy, fast, and outright relentless. In a day and age where some bands are wimping out and softening up over time, Accept shows that age is only a number. These guys continue to do what they do best with each new record.

If I have one minor criticism with the otherwise excellent record, it is that it is almost TOO relentless at times. Oddly, with Accept, some of my favorite songs of their past, classic years were the ballads. Many of their early albums even featured a handful of tracks with Peter Baltes singing. A ballad or two, a lengthy progressive suite, or even a return to the occasional "Baltes vocal" tunes of the past would have been a nice touch, those these issues certainly don't make me like the album any less.
Accept rocks hard on this one. Four albums with Tornillo fronting the band later, this fan is not disappointed in the least, and is hoping to see the band schedule some American tour dates. The Rise of Chaos is a no-brainer if you are a fan of these German metal giants. VERY HIGHLY RECOMMENDED!