Iron Fist is the fourth Marvel Netflix series, following Season One and Season Two of Daredevil, Season One of Jessica Jones, and Season One of Luke Cage. This is the last season of the four shows to air prior to The Defenders team-up mini-series., though the shows will continue in future seasons following said mini-series, along with a new series based on The Punisher.
In Iron Fist, a young man named Danny Rand, believed to be deceased following the plane crash that killed his multi-millionaire parents, returns to New York in a search for answers. Danny survived the plane crash and spent the last 15 years in the care of monks, where he was trained in martial arts and faced trials to become the Iron Fist, a destroyer of evil with the ability to channel his chi energy into his hand, unleashing this power against his foes. But as he quickly discovers, the Western World isn't exactly too welcoming of his return, including childhood friends who are initially apprehensive. It is not long before Danny discovers the presence of The Hand, a deadly criminal group with their sights set on world domination, and he must rise to the challenge, allying with Claire Temple (from the previous shows) and a beautiful young martial arts instructor with her own ties to The Hand.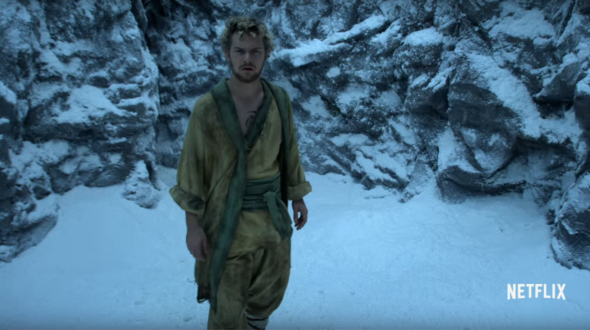 After positive reviews for the first three Marvel Netflix shows, critics were not so kind to Iron Fist, with reviews ripping the show to shreds. While many of these complaints and criticisms are valid (I would not put this in the upper tier of these shows), it is not a total loss, and if nothing else, at least succeeds in introducing its titular character for The Defenders mini-series.
As for the positives, the performances from the cast are spectacular. I had never heard of the majority of these actors prior to watching the show, but everyone does the best they can with what they are given. Finn Jones, portraying Danny Rand/Iron Fist, is a great leading man, conflicted in his duties as a destroyer of evil and his humanity and love. His interactions with the supporting cast feel genuine and never forced; seeing his return to civilization and what this fan believes to be "authentic" reactions to such a thing happening actually served as an effective introduction to the show.

Unfortunately, as much as I loved Finn Jones' performance, many issues come back to haunt the show. At large, the show feels like a pastiche of things we have seen before in countless other shows/movies/comics/etc. While highly entertaining at times, the show is certainly not original.
Like with many other shows, the series suffers from simply having too much going on, too often. Characters change allegiances so often that it is a struggle to keep up with what happens to who, and who is on what side of the conflict. As more characters are introduced, this becomes increasingly frustrating and a major detracting factor. Much of this time would have been better spent dedicated to learning about Danny Rand's past in the monastery, since the purpose of the show is to introduce the character.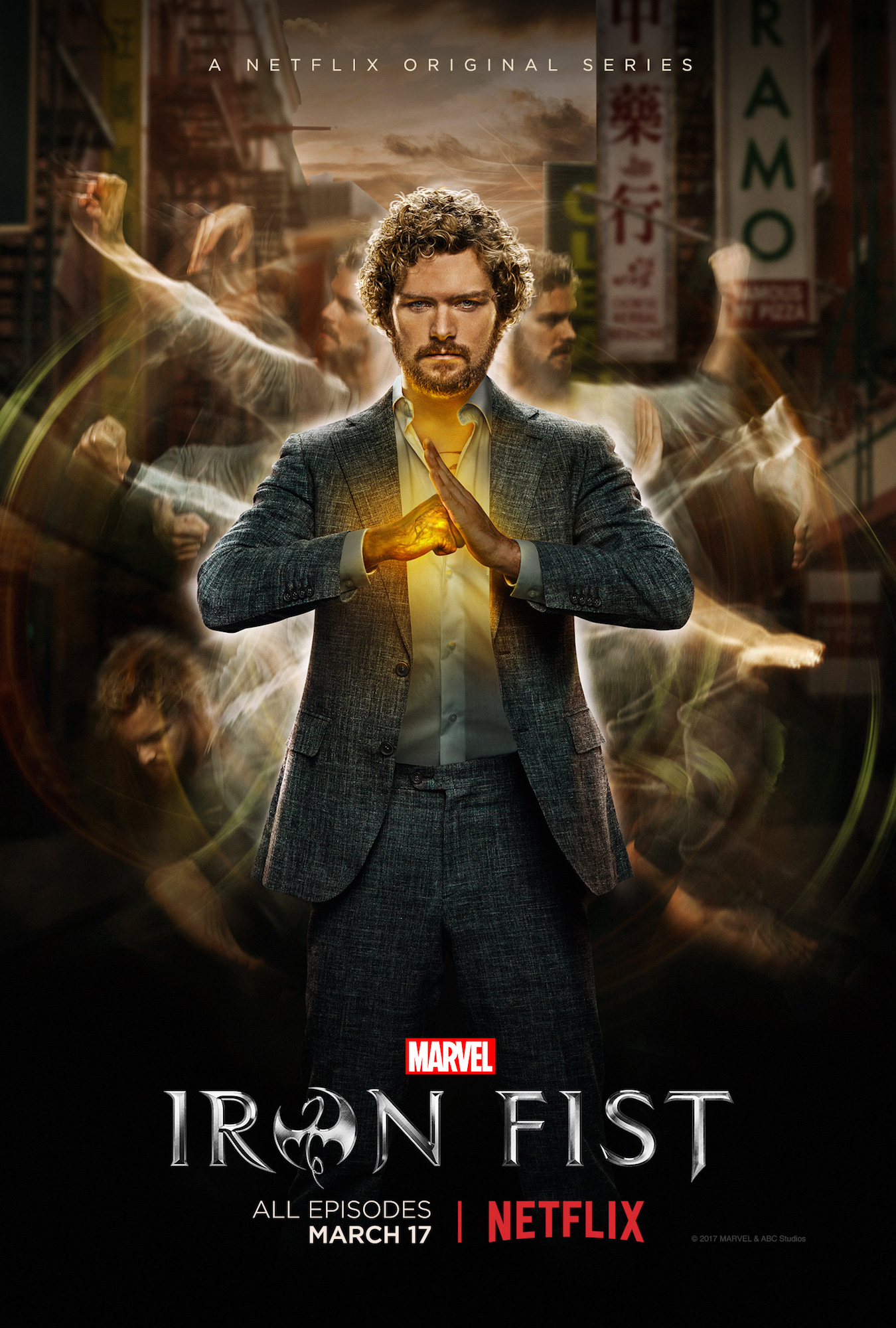 Other issues stem from the format. When Marvel decided to do the Netflix shows, they made two decisions that I feel have worked against otherwise good shows:
First and foremost, hour time slots instead of half hour ones. It seems like with each new show, Marvel wants to pack as much into each episode as they can, but this really just serves to overwhelm the viewer with keeping up with the show. Iron Fist is perhaps the biggest offender here because of all the backstory and largely unnecessary tertiary characters. Cutting the shows into a half hour slot would have meant fewer unneeded personae/subplots, and the means to better focus the narrative and main story.
The other decision in this regard was going with 13-episode seasons. These are simply too long. By the time you draw near the end, it feels like things are starting to drag. Daredevil had a strong second season at first, but then got bogged down by ninja fight after ninja fight that felt unending in its latter half. Luke Cage's second half of the first season shoehorned in a new, less interesting and compelling villain to replace an interesting, intriguing one from the first half of the season. Streamlined, concise filler-free seasons would have worked wonders for Iron Fist, amongst other shows.
Iron Fist is a decent addition to the "Marvel on Netflix" lineup, but it never quite ascends to the heights of its predecessors despite having a likable leading man and the potential to be better. If you are a fan who wants to catch up on The Defenders characters prior to the mini-series' debut on August 18, watch the show, but keep your expectations in check.
DISCLAIMER: All images in this review are the property of their respective copyright holders. For promotional use only. All rights reserved.