Once again, The Club inside The Cannery played host to some of the best in hard rock and heavy metal. A performance from two of the greatest bands of their eras; Skid Row and Queensryche. In recent years, these bands have played together quite often. Despite a handful of changes over the years, both acts are still kicking ass on the live stage.
Did they live up to the hype at this show on Saturday, June 22, 2019?
Considering how packed The Club was, indoors and outdoors, I'm gonna have to say "yes". Hell, the crowd (and I do mean crowd in the most literal sense) even included classic 80s rocker Lizzy Borden!
Skid Row.
Skid Row rose to prominence when they released their 1989 debut record. A record that unleashed classic anthems like "18 and Life" and "Youth Gone Wild" on the unsuspecting masses. Two years later it was followed up by the even heavier Slave to the Grind.
When Sebastian Bach left the band in the mid 1990s, he was replaced a few times. The longest tenure was filled by Johnny Solinger, and briefly after that, by TNT frontman Tony Harnell.
The band's current singer is former Dragonforce frontman ZP Theart. Drummer Rob Hammersmith has been in the band since 2010. The current lineup also includes classic members Dave "Snake" Sabo and Scotti Hill on guitar, as well as Rachel Bolan on bass.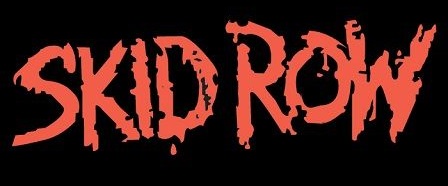 What About Sebastian Bach?
I grow tired of all the "it's not Skid Row without Sebastian Bach" nonsense. Bach is great, and deserves his place in history as the band's classic vocalist. However, he's clearly content to do his own thing, and I respect him for that. Likewise, a lack of Bach isn't stopping the band from continuing to play the classics live.
I certainly have a respect for all the men who've fronted Skid Row, including the lengthy tenure of Johnny Solinger. Technically, he was the frontman longer than Bach. And of course, the all-too-brief stint of TNT's Tony Harnell.
After having seen him twice, I can easily say ZP Theart is the one best fit to fill the vocalist mantle since Sebastian. He brings energy and enthusiasm to the stage. His powerful vocals do justice to the classic material, while certainly not copying his predecessors. He's the singer this group needs, and I'm glad to see him here.
The rest of the band are no slouches either. The twin guitar attack of Dave "Snake" Sabo and Scotti Hill sounds as great now as it did three decades ago.
If there was one man on the stage who truly stood out on this evening, it was bassist Rachel Bolan. His bass was dominant on nearly every track, and we even got to hear him take on vocal duties for a kick-ass cover of The Ramones' "Psycho Therapy" (a track the band previously recorded for their B-Side Ourselves EP in 1992). For me, this was the highlight of the gig. Hell, even the acoustic ballads still sounded heavy! It was a show that rocked me harder than nearly any other in recent memory.
Setlist.
The setlist primarily pulled from the band's first two records, which was hardly surprising. We heard the hits to the deeper cuts. I was especially enthused to see my all-time favorite Skid Row song, "Makin' a Mess," as part of the evening's festivities.
One added surprise was "Ghost" from the 2003 Thickskin album, showing these guys aren't content to be a band who only plays the greatest hits and nothing else. The one minor omitted hit I would liked to have heard was "Wasted Time". That's understandable given the time constraints of sharing a bill with another equally-notable band. This fan, for one, can't wait to see this incarnation of Skid Row release an album of original material, because they knocked the old stuff out of the park!
Spotify.
Check out Skid Row on Spotify!
Queensryche.
If you're reading this review, it's not likely Queensryche needs any introduction.
For the past several years, singer Todd La Torre has fronted the group, replacing classic singer Geoff Tate. Tate now fronts his own band called Operation: Mindcrime, after the classic 1988 'Ryche album.
The current incarnation of Queensryche features classic members Michael Wilton on guitar and Eddie Jackson on bass. The second guitarist is Parker Lundgren, with the group since 2009. Following Scott Rockenfield's departure from the group (Wikipedia claims he's "on hiatus"), the touring drummer, since 2017, has been Casey Grillo. Fun fact, vocalist La Torre played drums on the group's last studio release.
It's been an interesting time for Queensryche these last few years.
Vocalist Todd La Torre has infused the band with a new energy. With him at the helm, the group has released three albums. The most of recent one was The Verdict, which was this fan's favorite 'Ryche album since the old days, with the classic hard rockers sounding heavier and louder than ever. To these guys, age is only a number.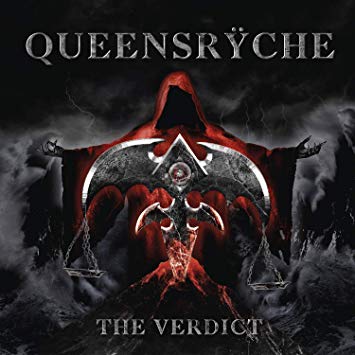 The Show.
As for the on-stage performance, it's great to see these guys still have chemistry. Even though the lineup is down to two of the classic members, don't let that fool you. It's the best these guys have played or sounded in years.
Parker Lundgren, just 32 years of age, who wasn't even alive when the band's first few releases came out, continually outdoes himself and proves he can play with the big boys. La Torre's vocals are fantastic. Even drummer Casey Grillo sounds like he's been part of the group's chemistry far longer than he's been. Put simply, these guys kick ass on stage. Don't let the omission of a classic member or two keep you from seeing a gig. That's your loss.
Setlist.
What kind of a setlist did we get from Queensryche on this evening of rock and roll? Because of sharing the evening with Skid Row, the setlist was a bit abbreviated compared to "solo" shows the band has been doing on their recent tour dates. However, this 11-track setlist was roughly half hits and half deep/newer cuts.
Tracks like "Empire," "Silent Lucidity," "Queen of the Reich," and "Eyes of a Stranger" are definitely givens for a 'Ryche show. I was pleased to see the group didn't take the obvious "all hits and nothing else" route many of their contemporaries do. How about "NM 156" from Warning? "Screaming in Digital" from Rage for Order? Hell, we even got a cut from the oft-overlooked (but high charting) Promised Land LP, "I Am I."
The newer La Torre era was represented in the title cut from their second album together, "Condition Human," and "Blood of the Levant" from the group's most recent studio offering, The Verdict. While I personally would liked to have heard "Walk in the Shadows," "The Lady Wore Black," "Revolution Calling," and a few more cuts from the newer La Torre-era albums, this was a fantastic setlist given the time constraints, which blended old and new, hits and deep cuts alike.
Overall.
Two of the best in classic hard rock gave what was easily one of my favorite performances of 2019 so far, packing The Club wall to wall. Both bands were on fire, and continue to rock the world, something beautifully demonstrated here. If you get Queensryche and/or Skid Row in your city on this tour, and you're a fan, GO. You will not be disappointed.
Spotify:
Check out Queensryche on Spotify:
Writer's Spotify Playlist:
Want to know what Taylor is currently listening to? Check out his playlist on Spotify!