30 years after the release of their two studio albums, Rough Cutt has reunited!
This underrated band combined the talents of vocalist Paul Shortino (later of Quiet Riot), guitarist Amir Derakh (later of Orgy) and Chris Hager, bassist Matt Thorne, and drummer Dave Alford. In their heyday, the band was managed by Ronnie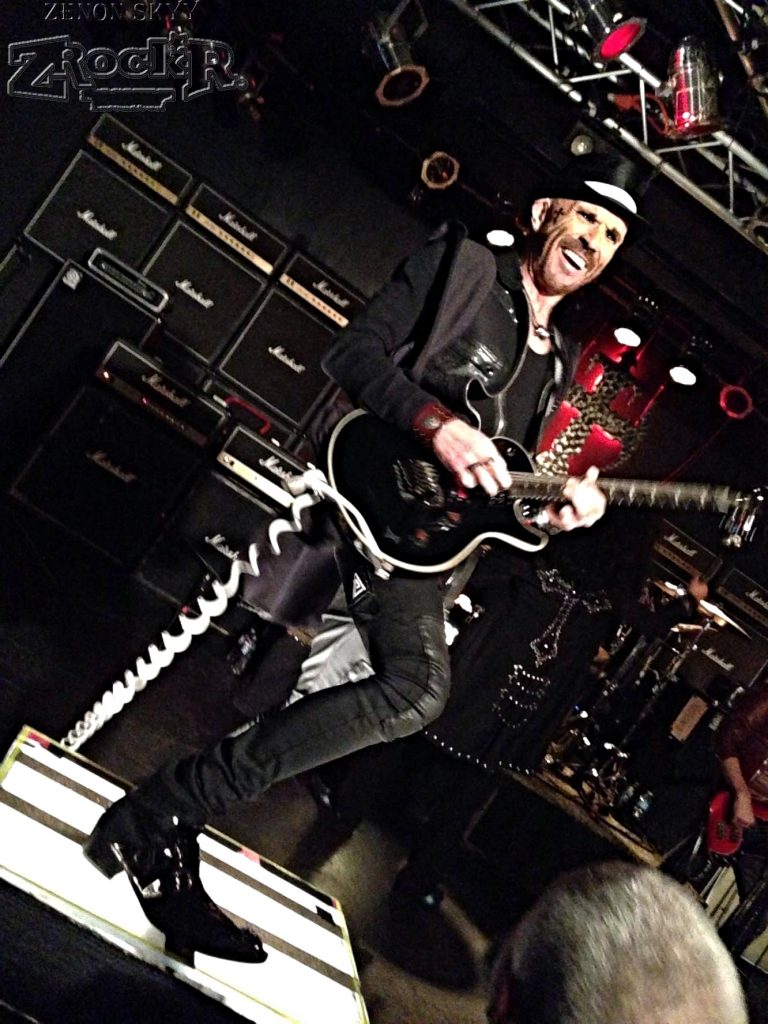 James Dio's wife Wendy Dio, and also supported the Dio band on a number of early tours. While most of these musicians are known for playing in other, more popular acts, Rough Cutt was a seminal part of it all for them, even if much of their music was overlooked at the time.
In recent years, I have seen nearly all of these musicians in other bands, including Hager and Thorne in Ratt vocalist Stephen Pearcy's solo band (they had also played with Pearcy in an early version of Ratt), Paul Shortino in King Kobra and Raiding the Rock Vault, and Dave Alford with Jailhouse. All of these guys get around, and it is great to see that they have been able to reunite to do a handful of shows, though it is not clear as to how permanent or lasting a reunion this will be.
In their heyday, Rough Cutt released only two studio albums, starting with the self-titled Tom Allom-produced debut from 1985, which featured minor classics like "Dreamin' Again," "Take Her," and the cover of "Piece of My Heart." It was followed up by the Jack Douglas-produced Wants You in 1986, which featured the classic hard rock anthem "Rock the USA," as well as plenty of other underrated rockers. Why Rough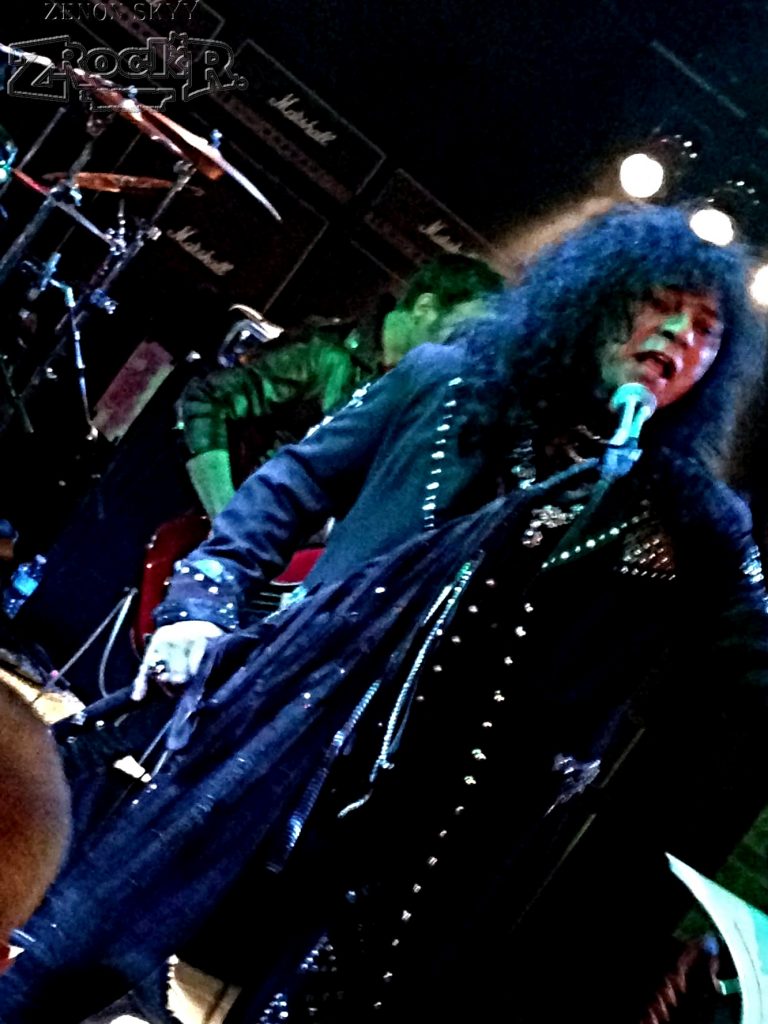 Cutt was never quite as commercially successful as their contemporaries is debatable, but they certainly had the musicianship to their name.
Here we are three decades later, and Shortino, Hager, Derakh, Thorne, and Alford have all reunited to rock audiences once more!
Of course, this review would not be complete without a look at the opening act, Cyanide. Amongst Vegas bands, this is probably the one I have seen and reviewed more times than any other, and I truly doubt I will ever get bored with these guys. For this show, vocalist Robert Hussey, bassist David Karr, drummer Ryan Gillan, and guitarist Leonard Davila were joined by a guest guitarist – Lee Spencer, best known around the Vegas Valley for his role in The Sound of Purple, a phenomenal Deep Purple tribute band that has been rocking these parts and beyond for the past year. Cyanide released their debut album, Lethal Dose, early in 2015.
Cyanide beautifully recaptures the sound and energy of a bygone era; if you put an up and coming sleaze rock band from the Sunset Strip in the 80s into a time machine and brought them to modern times, Cyanide is basically what you would get. From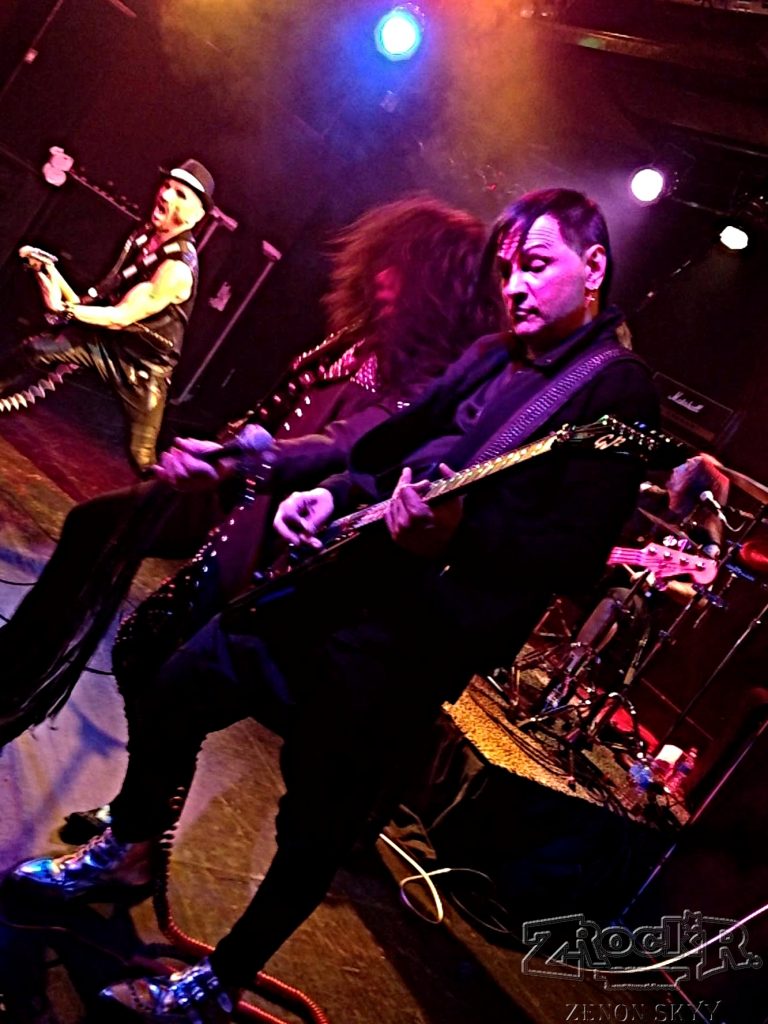 great original material to a handful of solid covers, these guys always impress. Robert Hussey, in particular, beautifully captures the vocal style of a young Vince Neil, and the rest of the band always brings their "A game" when it comes down to things. Originals include everything from the raunchy, Crue-esque "Bitches to Blame" to more melodic power ballad fare like "It's a Long Road." Covers played on this evening included the obligatory Crue tunes, as well as tracks from artists like Judas Priest and Queensryche. This was a solid opening set that definitely set the tone for a fine evening of rock and roll!
Not too long thereafter, Rough Cutt took the stage, much to the delight of a house packed with fans. From the opening notes of "Take Her" and beyond, it was clear that this was still a quintet with plenty of stage chemistry and talent alike; they had not really lost anything over the years the way a number of bands seem to. Seeing Derakh and Hager's dueling lead solos was a major highlight of the night, as was hearing Shortino back behind the mic for the band that first thrust him into the public spotlight back in the day. What followed was a wide assortment of cuts from the band's two albums. And if the band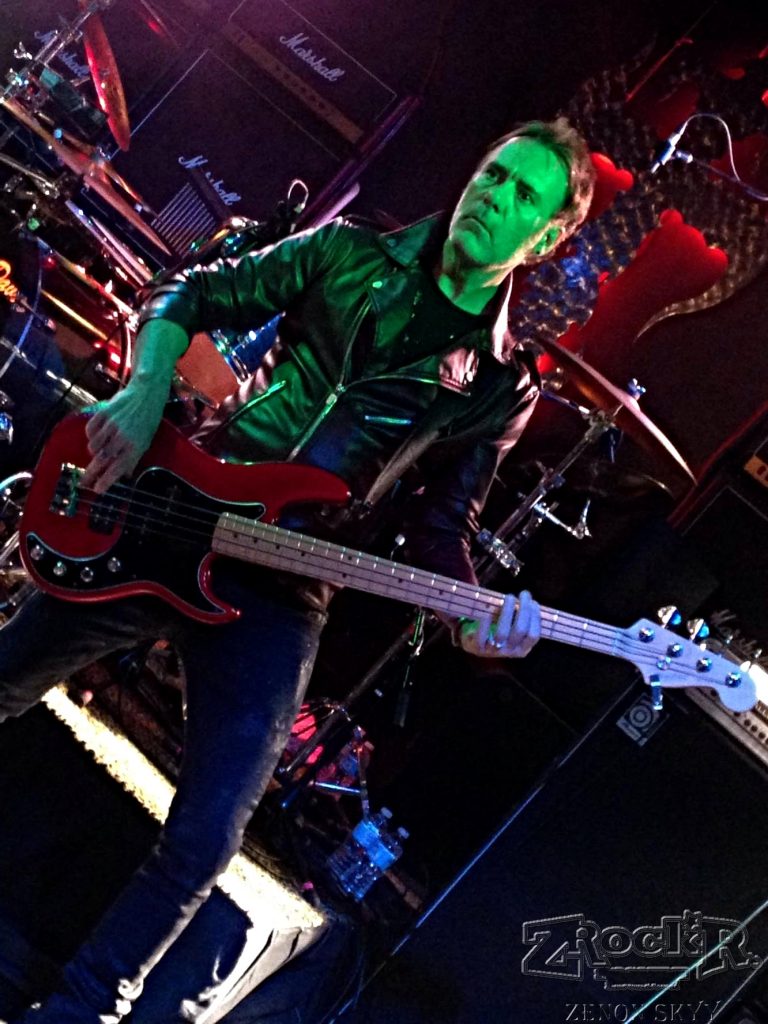 plays this good together still, this fan is all the more hopeful that there will eventually be new material from them; UK based label Rock Candy Records recently reissued the band's two releases, in fact.
The real surprise of the evening came near the end of the set, in which the band welcomed guest vocalist Mark Boals (formerly of Yngwie Malmsteen's band, and a co-performer of Shortino in Raiding the Rock Vault) to duet on "Stars," the classic cut from the legendary Hear N Aid record (of which all five classic Rough Cutt musicians were part). This was the true highlight of a lengthy night of superb rock and roll, and the band more than did justice to this piece of music. Returning for a handful of encores a few minutes later, the group definitely went out with a bang! Following the conclusion of the night's performance, the band members also headed to the merch table to sign autographs and take pics with the fans.
It was great to see the triumphant return of Rough Cutt, one of the rock and roll world's most criminally underrated bands. Only time will tell if this is a lasting reunion or one that spawns more material, but let's keep our fingers crossed and hope for the best. If you do have an opportunity to see Rough Cutt live in the coming months, let this fan be the first to say their performance will not disappoint.
PHOTO CREDIT: All photos by Zenon Skyy for ZRockR Magazine – ©ZRockR Entertainment, LLC – ALL RIGHTS RESERVED