Okay. Let's be real for a moment… 2016 was a really horrible year. We lost a lot of amazing musicians and humans. Things just didn't pan out for a lot of people overall this year. That being said, the one thing that always keeps people positive is music. Following the lead of fellow writer Taylor Carlson (you can read his best of here), I figured why not write one myself? 2016 was full of some great shows and some great music overall! Well, here it goes:
Best Reissue of a Classic Album
Mother Love Bone: On Earth As It Is – The Complete Works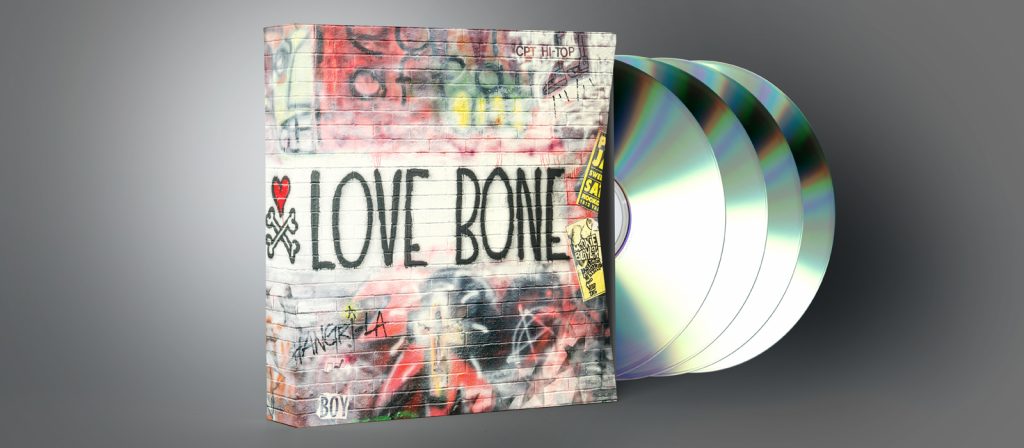 Released on November 4, 2016, Mother Love Bone's On Earth As It Is- The Complete Works was probably my most anticipated re-release of this year. Consisting of three CDs and one DVD, this long overdue set includes not only The entire Apple LP (originally released in 1992), but also the Shine EP (originally released in 1989), as well as rare cuts, demos, and the 35-minute The Love Bone Earth Affair video. Another treat in this set is a rare demo of lead vocalist Andrew Wood performing "Chloe Dancer". If you know anything about this band, then I am sure you can imagine what a big deal this is. If you don't know this band, but you are a fan of the Seattle sound, or as some people call it- "grunge", then you better educate yourself. While we may have lost Andrew Wood, his music continues to live on. This is well worth it for any fan of whatever you want to call it- grunge, alternative, love rock. Just buy it.
Best New Rock Documentary
Hair I Go Again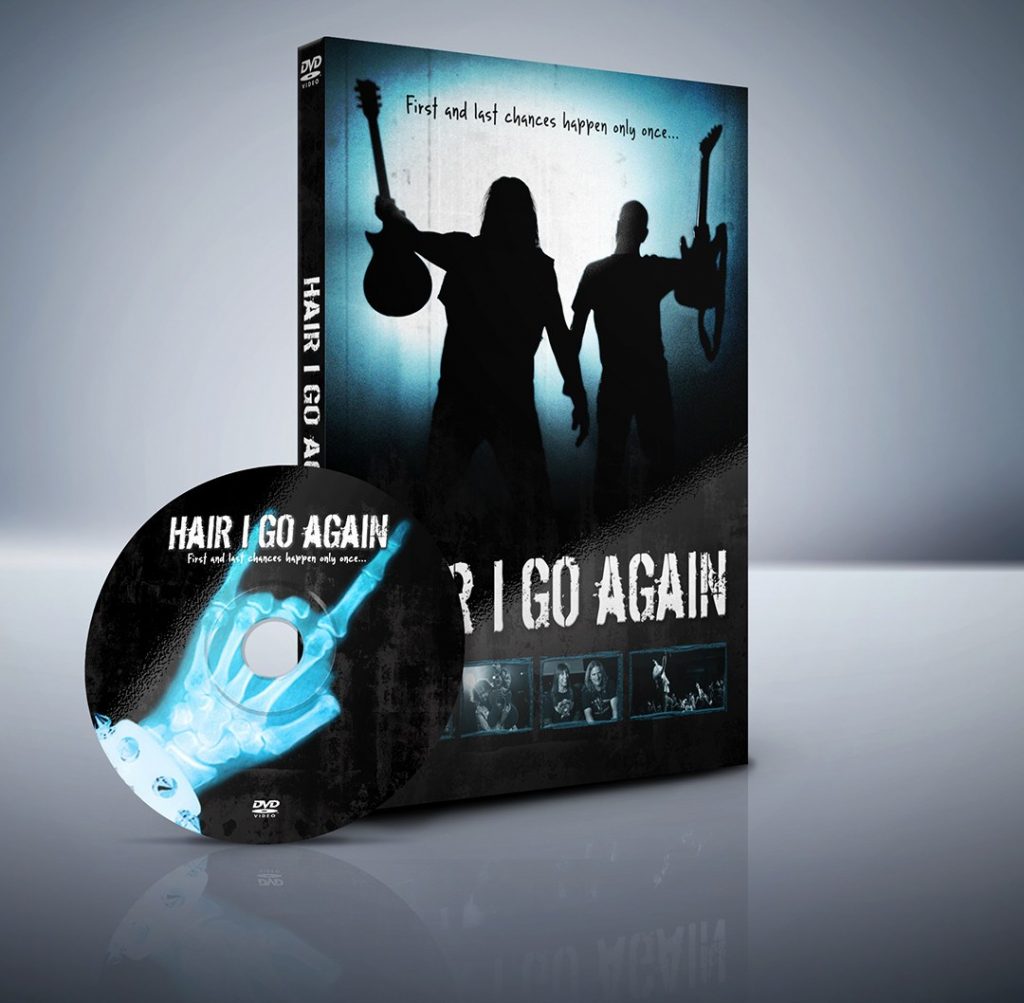 I am going to have to agree with Taylor on this one! Hair I Go Again was released on March 10, 2016. It chronicles two former band-mates of the band Tryxx trying to conquer the ultimate roadblock – getting the band back together. With some cameos and tips from some of the biggest names in "hair-metal" and rock-n-roll (ie. Eddie Trunk, Ron Keel, Jack Russell, Brent Muscat, and MORE), this film takes the viewer on a journey into the ups and downs of being in a band. It is a must see! Read Taylor's Review on the film HERE!
Best Residency
John Fogerty: Fortunate Son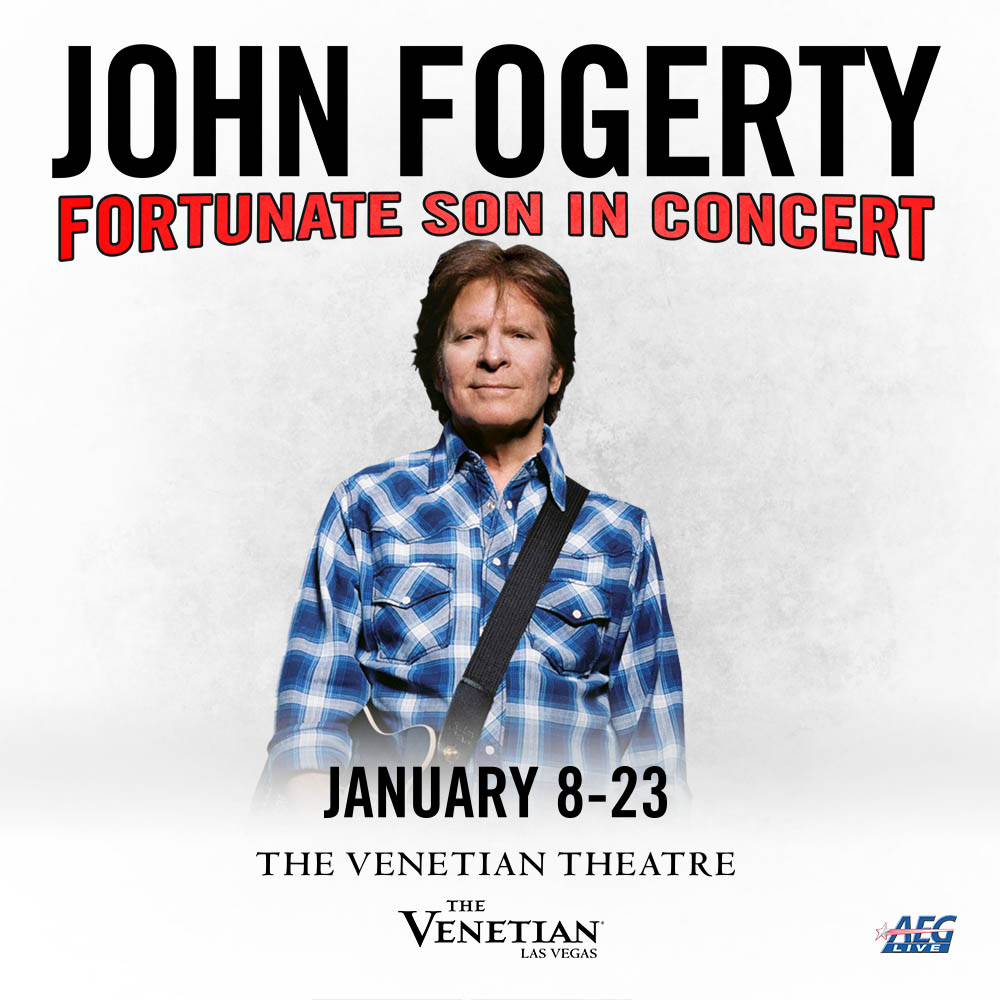 John Fogerty of Creedence Clearwater Revival fame brought some of his CCR and his solo hits to the Venetian twice this year with his Fortunate Son Residency! I got to see this amazing performance during the first leg of it in January 2016, and oh my goodness, what a treat. How much more rock-n-roll can you get when you start it off by riding in on a motorcycle? It was a show for music lovers of all ages, full of stories to accompany the tunes, and I was pleasantly surprised that I knew most of the words! Unfortunately, I was unable to see the second leg in the Autumn, but if Fogerty comes back, it is definitely not one to miss. You can read Dominick's review of the show HERE.
Best Local Artist Release
CracKerman: The Pink Album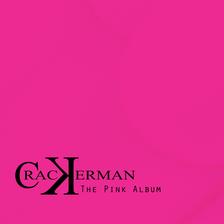 Tyler Lawson. Jason Froberg. Anthony Gamez. This is one album of straight up piss and vinegar punk rock. It delivers a punch that is lacking in today's music world with songs like "But You Don't", which starts out kind of poppy and upbeat, turning into a scream of angst about all the meaningless and empty things someone can say and do in a relationship. Another big one on this album is their cover of the Jim Carroll Band's "People Who Have Died", which has always been a highlight for me at CracKerman gigs, involving each band member on vocals. My only complaint about this album is while it is very loud, it's not loud enough! Get a hold of any of the guys to get your copy! Read our interview with vocalist Tyler Lawson HERE !
LP of the Year
Soul Asylum: Change of Fortune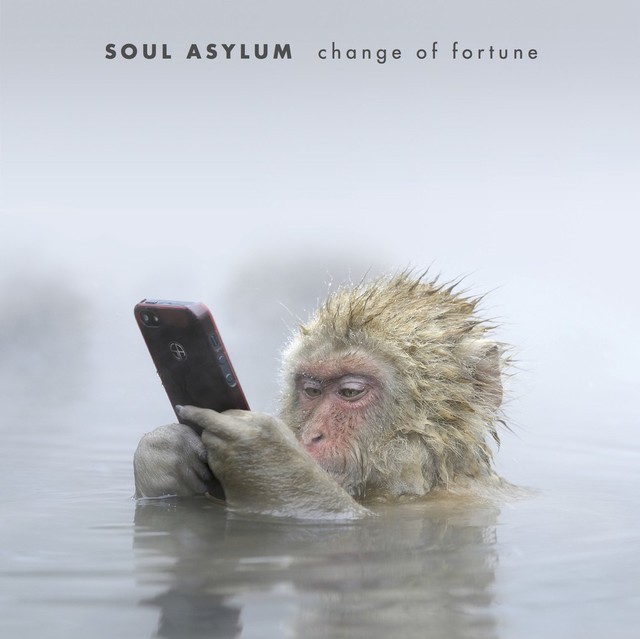 The 11th studio album from Soul Asylum is a great one. Released March 18, 2016, it is full of catchy tunes, proving that they are more than their 90s ballad "Runaway Train". From the first song, "Supersonic", to the final song, "Cool"; Change of Fortune is just track after track of fun with a very classic-rock feel. If you haven't heard them yet, then this would be a great record to start with and work your way back on.
EP of the Year
Ghost: Popestar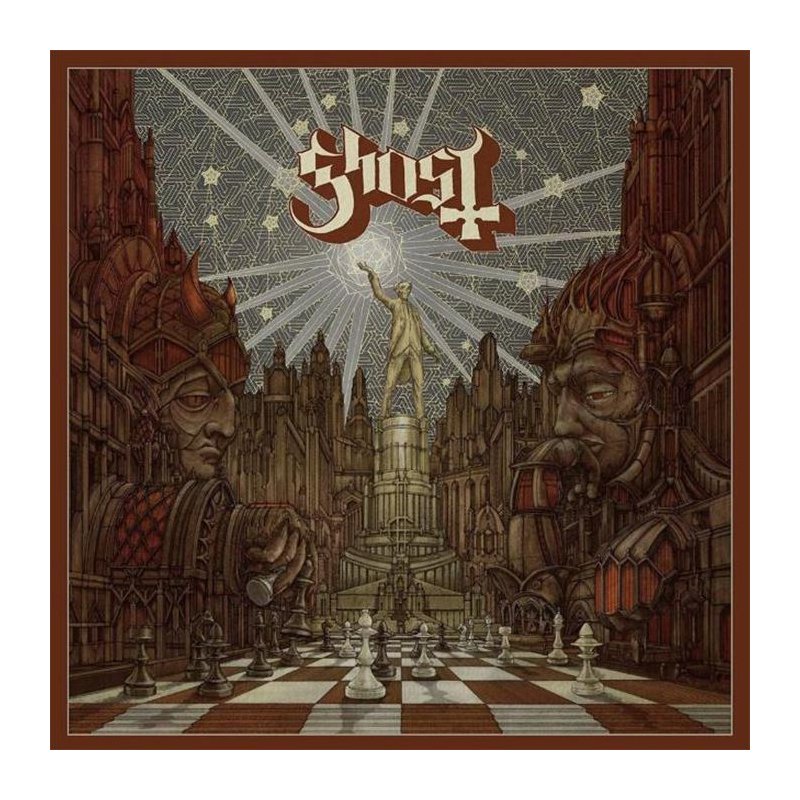 Can this band do no wrong? Seriously. I cannot get enough of Ghost! With the release of Popestar on September 16, 2016, Papa Emetrus III and the Nameless Ghouls continue to keep themselves at the top of my favorite bands list. The single off this one, "Square Hammer" is catchy and fun to bang your head to all at once. "Square Hammer" is the only original on this EP, but much like other releases, the covers on this sound so unique that you wouldn't think of them as covers. This release was accompanied by the Popestar Tour, which is the first I have missed over the past couple of year, but you can read Alex's review of the tour HERE.
Best Local Show
Lady Chameleon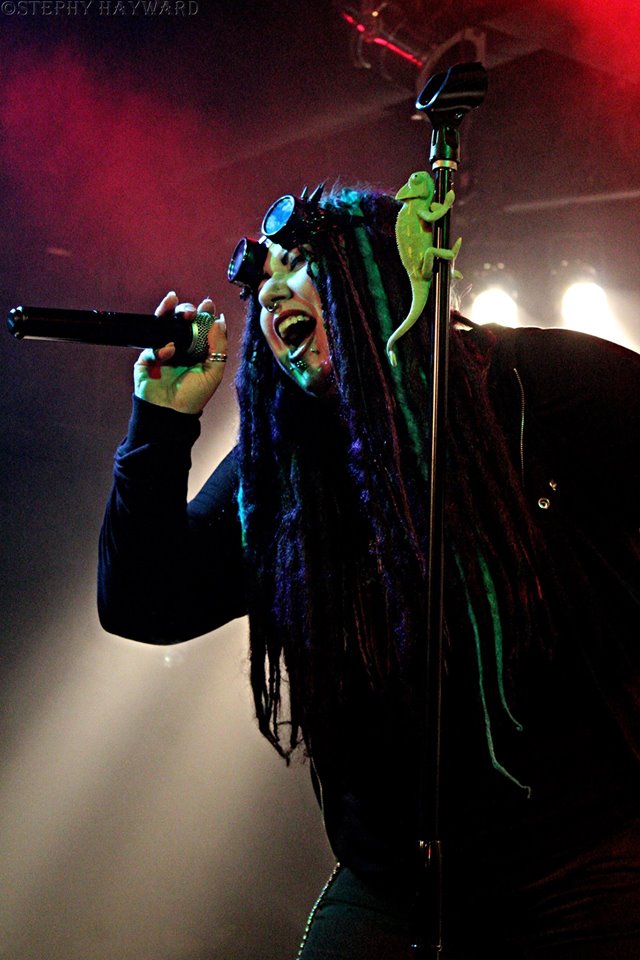 Toss a chick on lead vocals doing things like Concrete Blonde, Evanescence, and Nine Inch Nails, and I am all in. Miranda Trenholm (formerly of Cyanide) and her band of amazing kickass musicians have played multiple shows around the valley this year, and they bring it every single time. Each show is a bit different, featuring new songs and new takes on others, and I seriously can't get enough of it. This is definitely a band you need to keep your eyes on in 2017!
Best New Local Artist
The Feels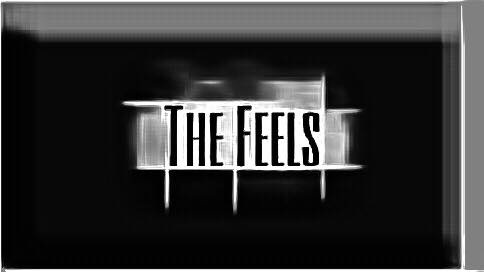 Featuring members from bands all over the Vegas valley, this is what would have happened if Peter Steele (Type O Negative) had joined The Smiths and invited Ian Curtis (Joy Division) and Ville Valo (HIM) to sing backup.  Much like bands like Ghost or Gorillaz, you never know who is going to be up on the stage performing, but no matter what, it is quite the treat. If darkness and keyboards are what you are into, then you can catch them on Facebook and Soundcloud. I promise you will not be disappointed!
Best Tribute Act
Three Lock Box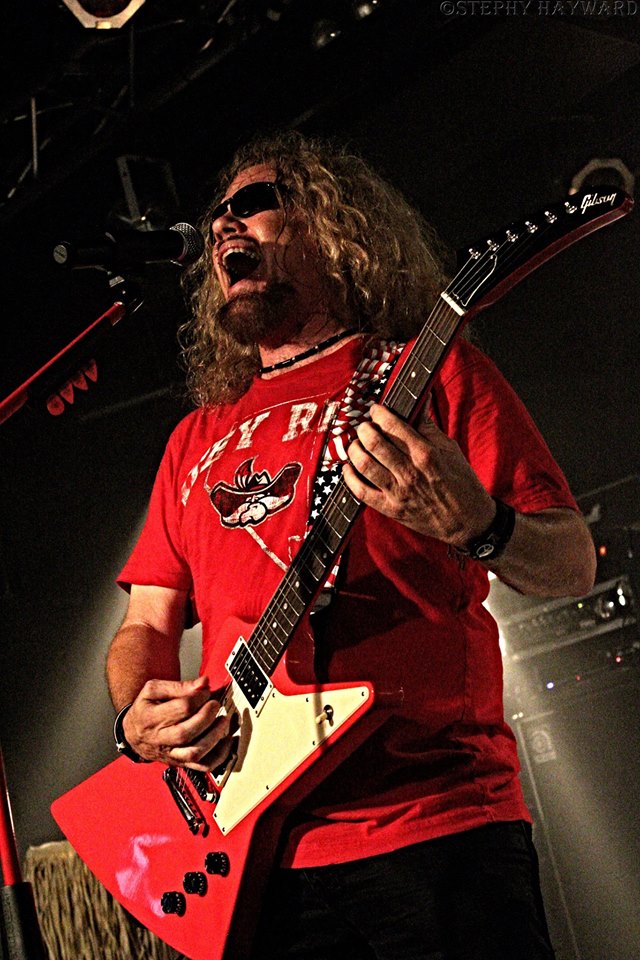 When guitarist Jay Cee left Wicked Garden (our local 90s tribute) earlier in the year, a lot of people were saddened, upset, and confused- me included! Then on June 30, 2016, the Vegas music scene was thrown for a loop (in a good way) as he stepped on stage with brand new blonde hair and a goatee, dripping in all things red. Three Lock Box delivers all things Sammy Hagar, included Montrose and hits from the Van Halen days. If you love the Red Rocker, you'll love Sin City Sammy.
Honorable Mentions:
Best New Artist: Queens of Noise- An all female tribute of some of the most talented chicks in Vegas. They do everything from The Runaways to KISS and pepper other things into their sets. You can catch them literally everywhere- DIVE, Vamp'd, Hard Rock- you name it! Expect big things from these beautiful ladies!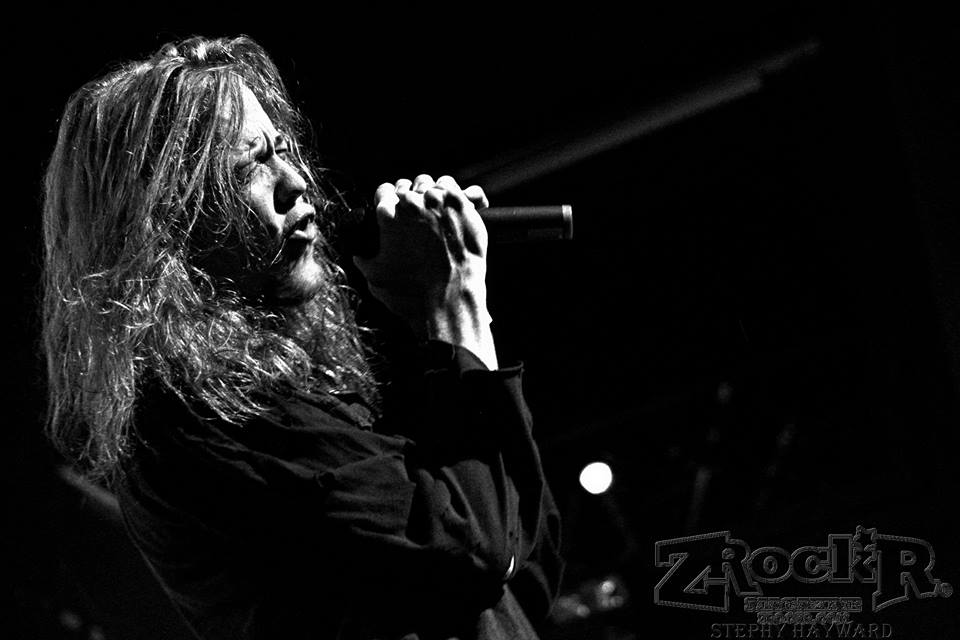 Best Local Show: Casket Raider. These guys are insane. Take everything that is metal, add some Mercyful Fate type licks, deep screams, and probably the most energetic stage presence from a local metal band- and you have gold. Well, black gold. 24 karat darkness.
Best Local Show: Desire the Fire. Body paint. Snakes. Chainsaws. Metal. These guys do it all. This is a SHOW. Between their music and their stage presence, they take you on a journey, and oh man are they just fun! The audience is captivated by these guys with their similarities to Manson and Alice Cooper. Keep your eyes peeled in 2017, because these guys have a lot of shit coming up.
Best Show of the Year: Billy Joel. This classic rocker played the new Las Vegas T-Mobile Arena in April, and it was probably one of the coolest things to see. Opening with "My Life" and following up with "Pressure", it was hit after hit after hit, including a tribute to the Purple One- Prince. Amazing show.
Best Show of the Year: Michael Monroe/Hardcore Superstar- Hardcore Superstar warmed up the Vamp'd crowd just so Michael Monroe of Hanoi Rocks could climb the damn stage and show Las Vegas how rock-n-roll is supposed to be! I was glad I got to attend this one. If you haven't heard of either band- then holy shit you are missing out. Fix it. Now. Read the review HERE .
Best Show of the Year: Puddle of Mudd. Yes. Puddle of Mudd. I am not a big fan, never have been, but after seeing Wes Scantlin and his current band members, that all changed. The alcohol induced insanity shown in the media was not visible for the Las Vegas gig at all. I can only hope that Scantlin continues to perform and perform well. Read the review HERE .
Best Show of the Year: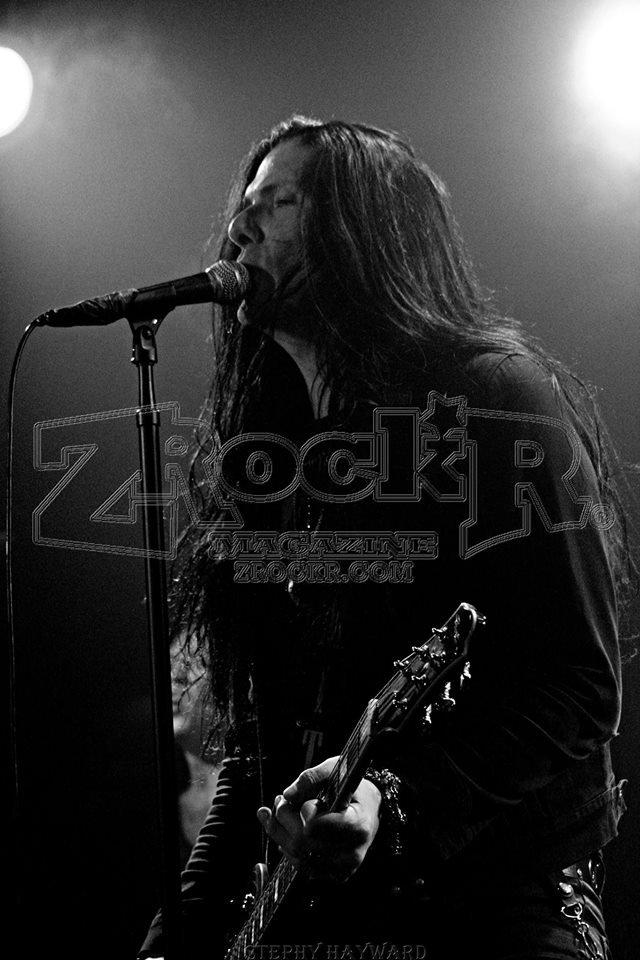 Iron Maiden. Need I say more? It's fucking Iron Maiden. This was my first time seeing them, and the arena was on fire- literally. The stage show is still insane and amazing, and seeing Maiden now is like watching a video from 30 years ago. These guys don't age. The talent is still there. The energy is still there. Plus, ending with Monty Python? Oh yes… Up the irons!
Best Residency: Todd Dammit Kerns & The Anti-Stars. Dammit has done it again. 4 shows at Vamp'd, breathing new life into some older tunes. Each show offered something a bit different than before, and the crowds loved it. You can catch them again at Vamp'd in January. What will it be this time? Punk rock? Reggae? Disco? Acoustic? That's the beauty of this band- you never know, but it's always so good. The Anti-Stars are the box of chocolates of Vegas. Want to know more? Read our interview with Todd & Doc Ellis HERE .
Best Tribute Act: Smells Like Nirvana. I've said it once, and I will say it over and over again; This is the closest thing to Nirvana you are going to get. Each member embodies the different Nirvana band members, perfectly executing what the shows were like (at least on good nights). You're not just going to get "Smells Like Teen Spirit" and "Heart Shaped Box" out of these guys either. See for yourself on December 30, 2016 at Brooklyn Bowl for FREE.
Now for the big one… And the concert of the year goes to… 
Concert of the Year
Temple of the Dog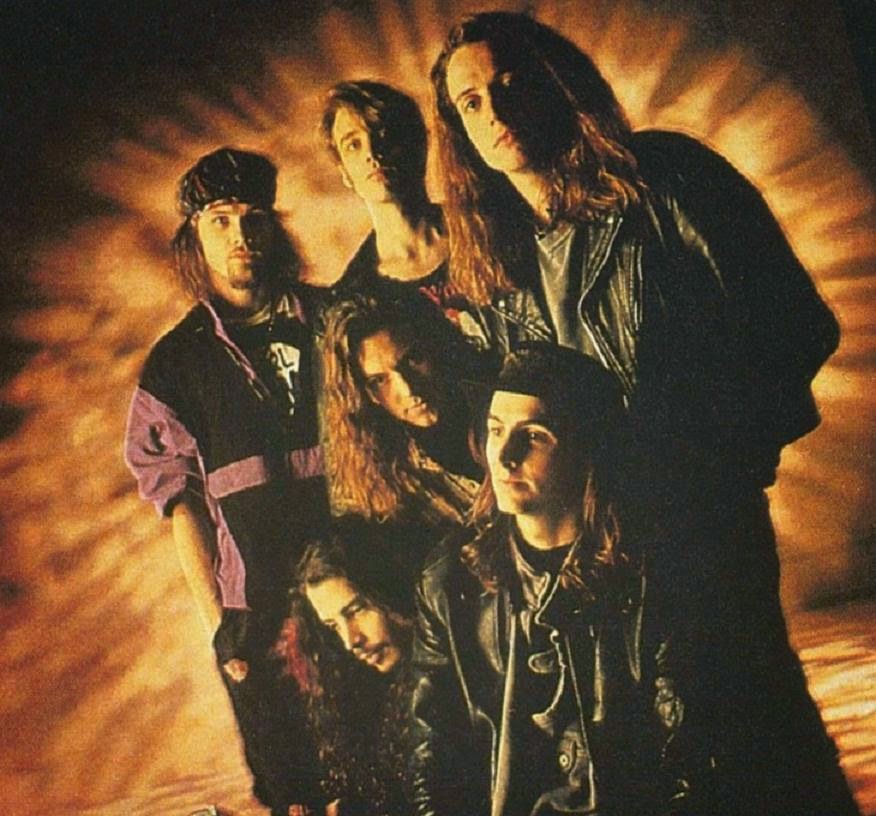 I believe it was early July 2016 when I read somewhere on Facebook that a band that no one would ever expect to play live again would be touring. Temple of the Dog. Created after the death of Mother Love Bone vocalist Andrew Wood as a means of grieving and paying tribute, this band consists of previous Mother Love Bone (current Pearl Jam) members, Eddie Vedder (Pearl Jam), and Chris Cornell (Soundgarden & Wood's roommate). I was fortunate enough to get a couple tickets to see them in Los Angeles at The Forum, and while Eddie Vedder was not present for the show, it was still something I will never forget. I mean, we are talking about a band that only played two shows- ever. 25 years later, they give us a mini-tour! Playing the Temple of the Dog album in its entirety was a treat in and of itself, but the addition of some deep Mother Love Bone cuts, Mad Season, and other tunes made it all extra sweet. The only thing that would have made it even more perfect would've been seeing it in Seattle, but L.A. is cool. This is another band from that era, where if you have not heard of them/heard them, you need to. Best show of 2016, in my opinion, and much worth the 25 year wait!
Something that is kind of cool about my position here is that I don't just write, I do photography as well. So, here are some fun photos that are my favorite shots of this year. I had to give some love to my fellow photographers as well, so I included my favorite shots of theirs too! 
Favorite ZRockR Magazine Shots: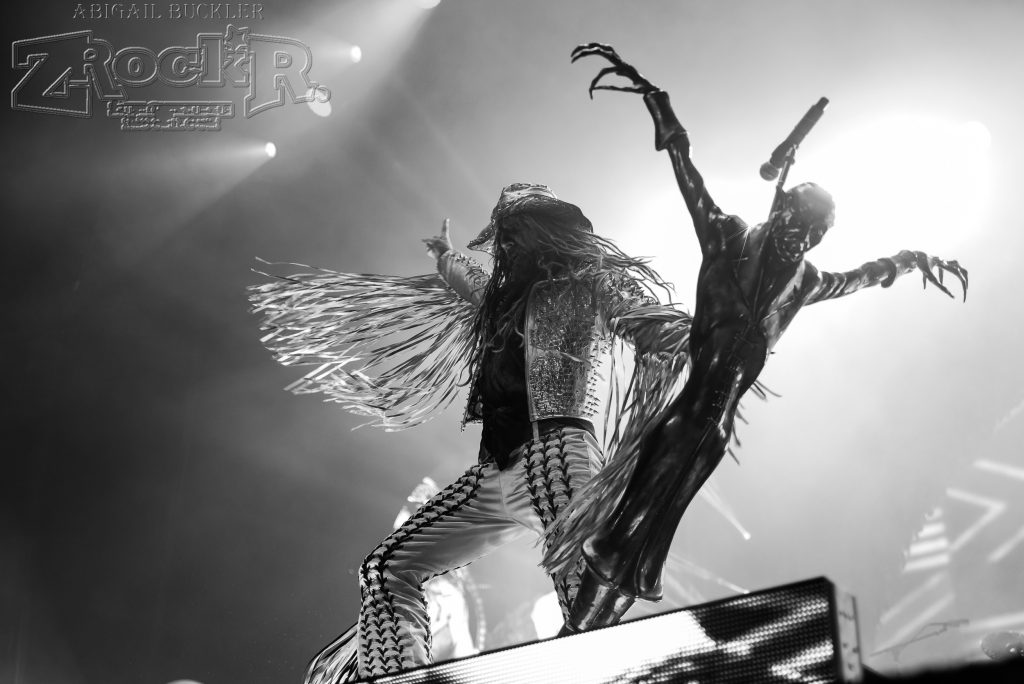 Rob Zombie by Abigail Buckler. If you want to see more, catch the review HERE .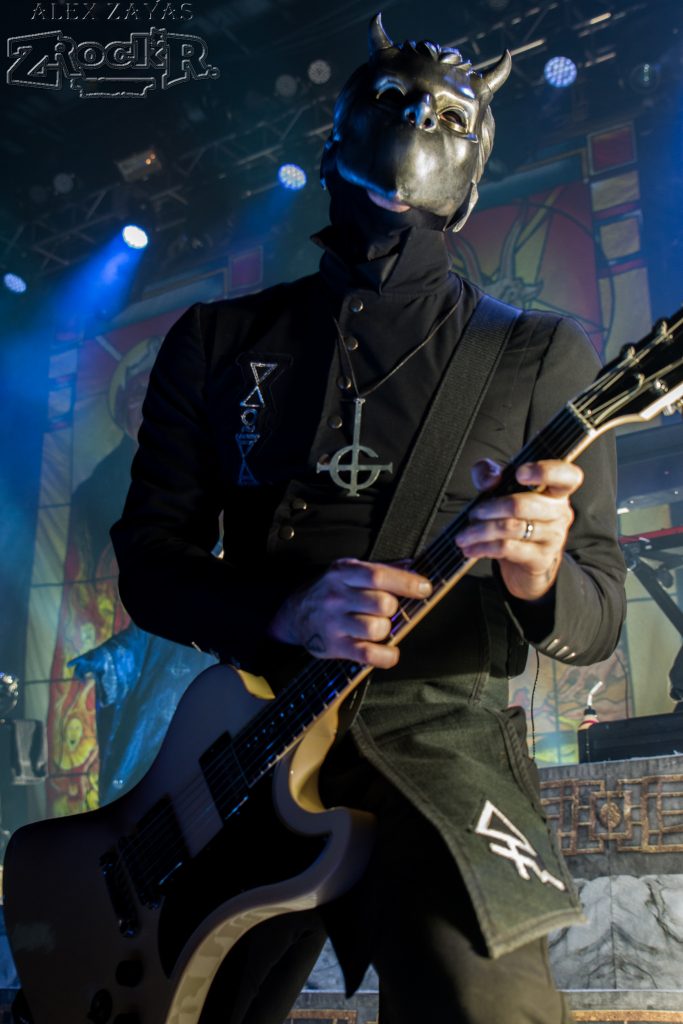 Nameless Ghoul by Alex Zayas.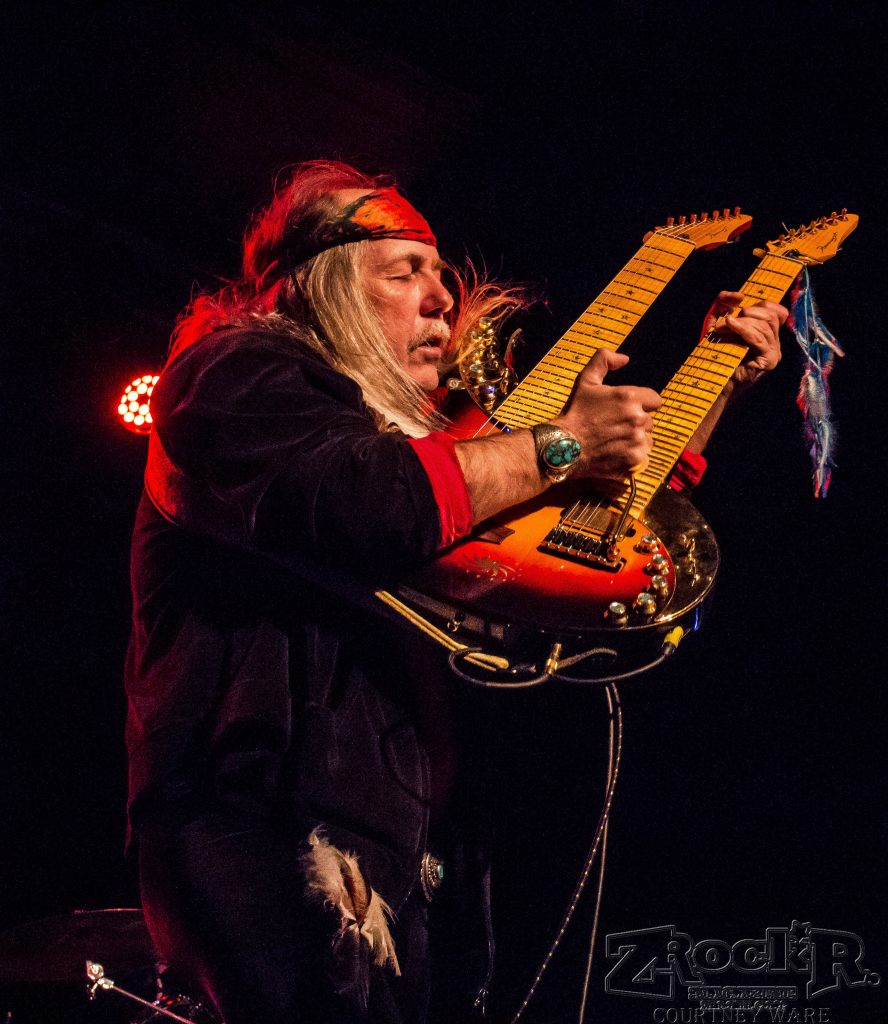 Uli Jon Roth by Courtney Ware. Read the review HERE .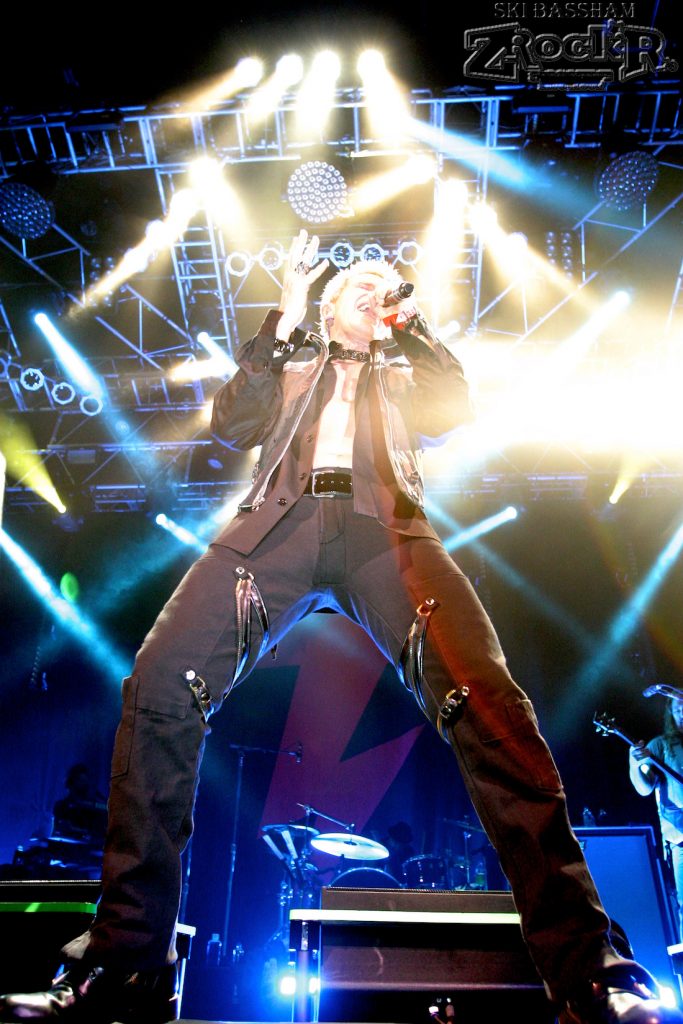 Billy Idol by Ski Bassham. Check out other photos and the review HERE .
Favorite Shot of a Local Artist: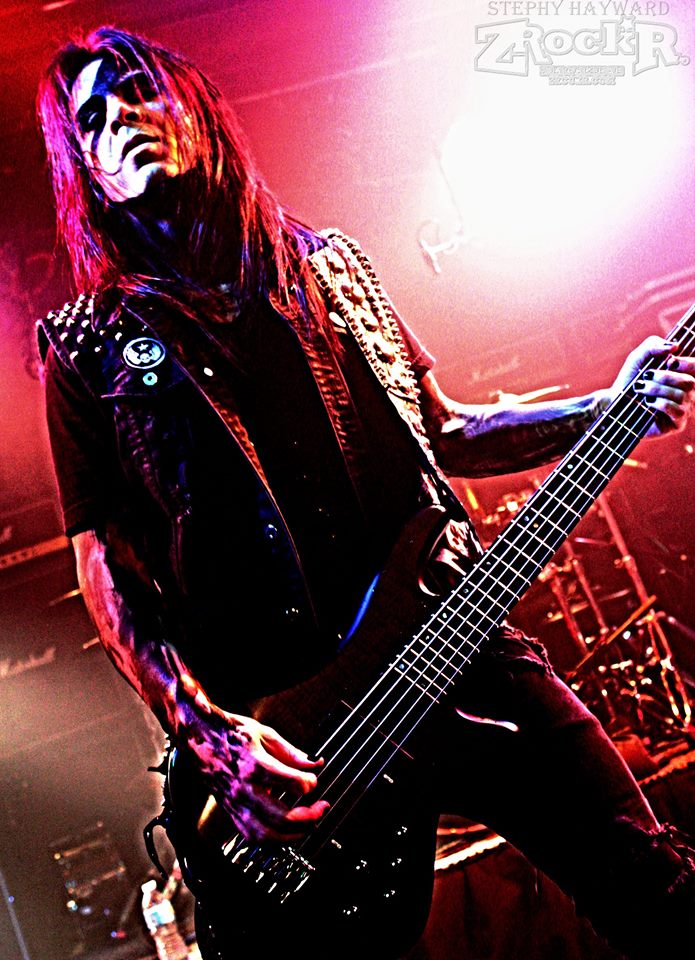 I thought this shot of bassist Michael James of Desire the Fire not only looked cool, but it says everything you need to know about the band. This isn't just a Vegas band with an attitude, this is a band who will go very, very far- and they know it!
Favorite Shot of a National Artist: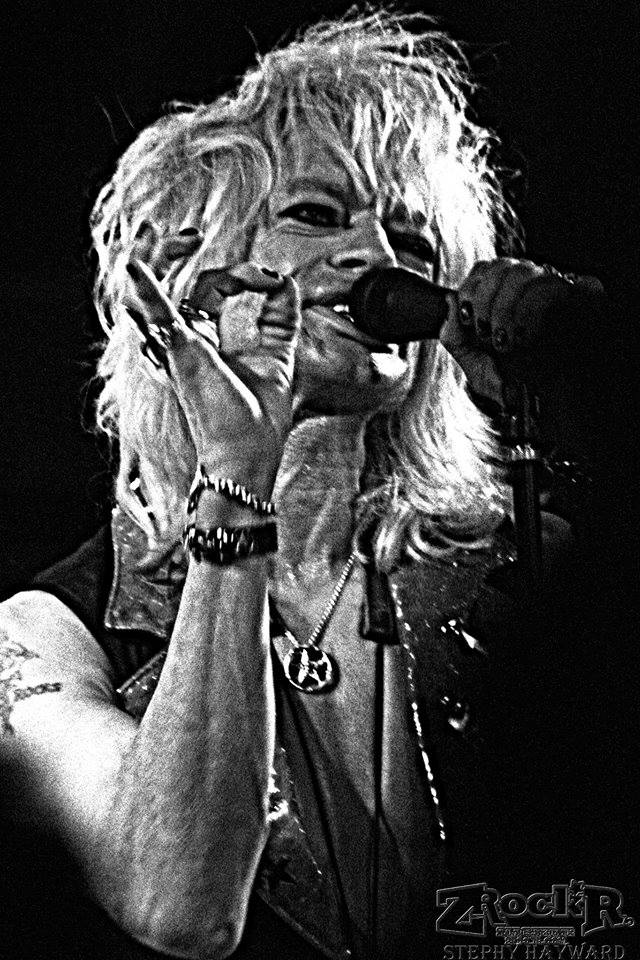 To me, this shot drips rock-n-roll and glam. Michael Monroe, as you read above, was definitely one of the best shows of 2016, and it was such a raw experience to shoot. The dude has so much energy that he was able to elude my camera most of the night, but this photo just embodied rock to me.
Shot of the Year: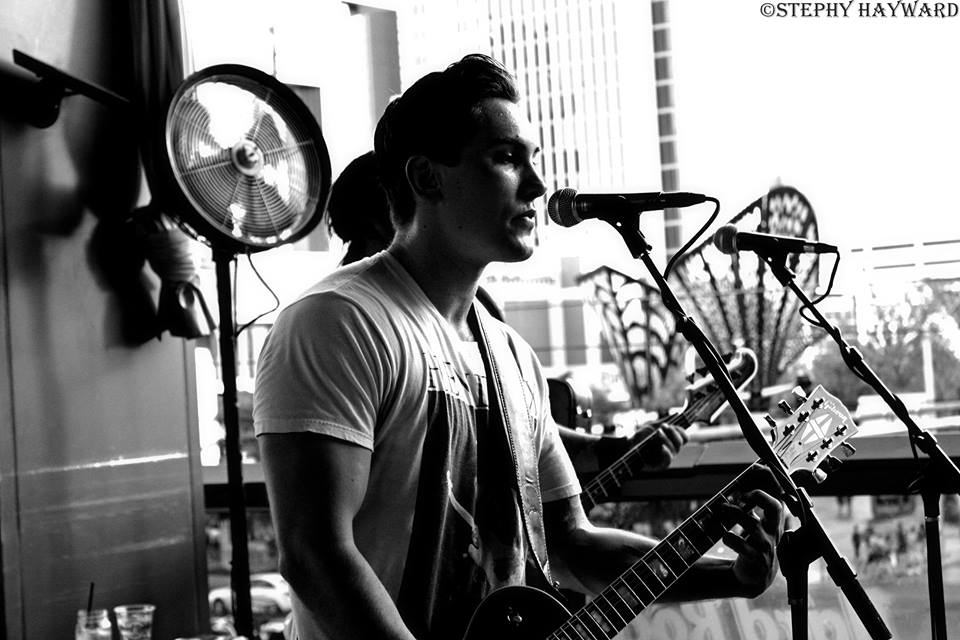 This is probably my favorite photo that I have taken this year of local artist Anthony Serrano of The Saints of Las Vegas. You can find Anthony around town with his bandmates in the Saints; Brent Muscat, Rob Cournoyer, and Fritz O'Hara!
There you have it! My Best of 2016 list! May 2017 be even more kick ass! 
PHOTO CREDIT: All photos by Abigail Buckler, Alex Zayas, Courtney Ware, Ski Bassham, and Stephy Hayward for ZRockR Magazine- ©ZRockR Entertainment, LLC – ALL RIGHTS RESERVED