It's that time of year again in Vegas, where Memorial Day weekend isn't just for those celebrating the day, but the punks descend on the Downtown Las Vegas Events Center grounds.
We've had the pleasure of being in that crowd since 2015 in some capacity; whether it was at one of the many club shows or a kick-off like when we caught Anti-Flag for an acoustic set and conversation at 11th Street Records, or being in the pit and screaming our hearts out to Refused and Descendents like we did in 2019.
This year's Punk Rock Bowling (#23!) is sure to be yet another incredible weekend, and we are stoked to spend it with bands that we love to see, like Bad Religion, FEAR, and L7 (just to name a few)!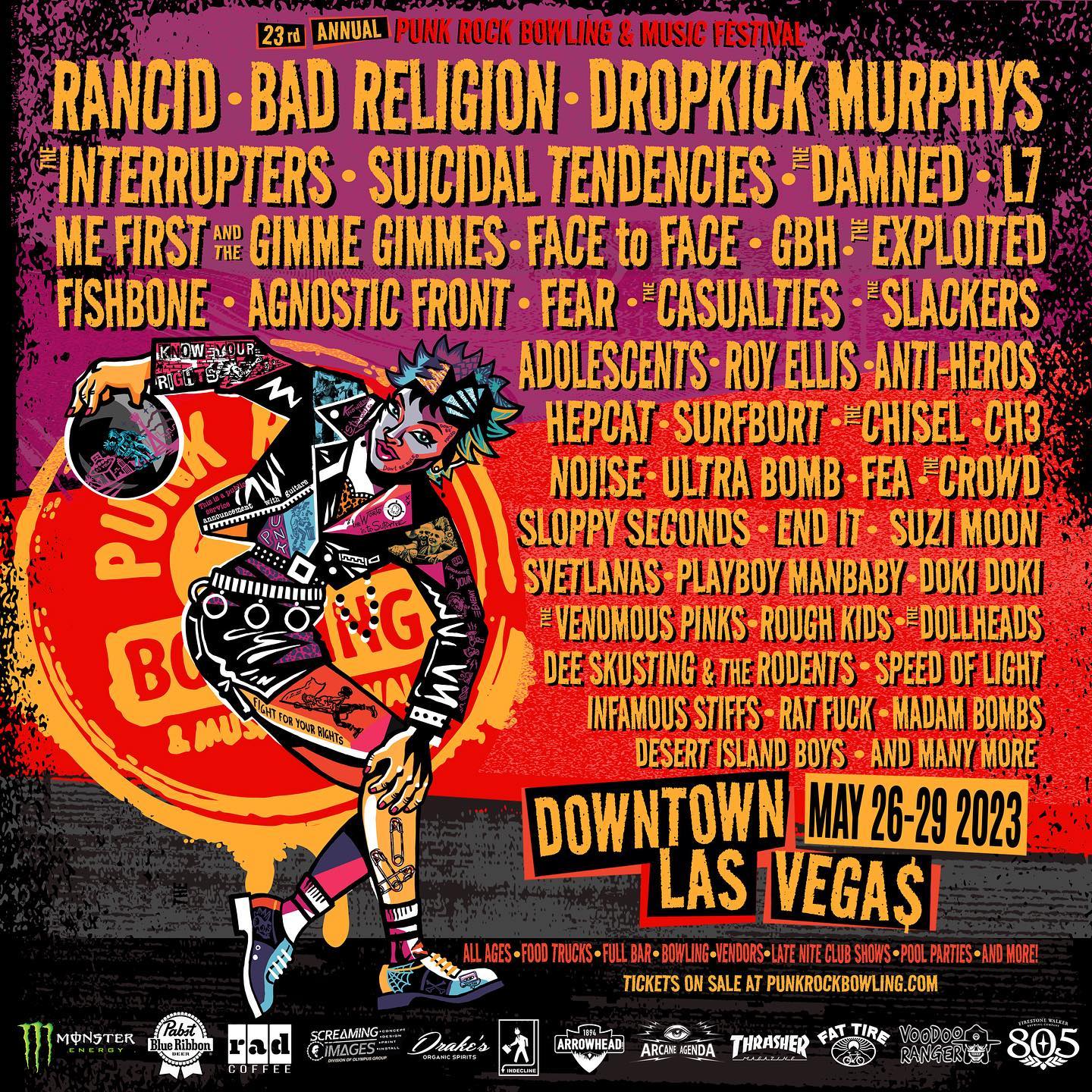 Each year, Punk Rock Bowling gets better and better, and this year is no exception. Not only do we have an incredible festival lineup, but the club shows are so good that the majority of them are already sold out! Pool shows are starting to be announced as well, so if you don't want to wait until the afternoon to grab your favorite beer and sing along, you can get your day started early.
3 day general admission and VIP are already sold out, as are single days for Saturday and Sunday, but you can still get Monday tickets and catch Dropkick Murphys, Suicidal Tendencies, L7 and MORE! There are also very few club show tickets still available, and trust us- they're bands you do not want to miss!
You can find the festival lineup, events, and ticket availability (as well as shop for merch and plan out your food for the weekend) on Punk Rock Bowling's official website.
Check out some of our photos from previous years: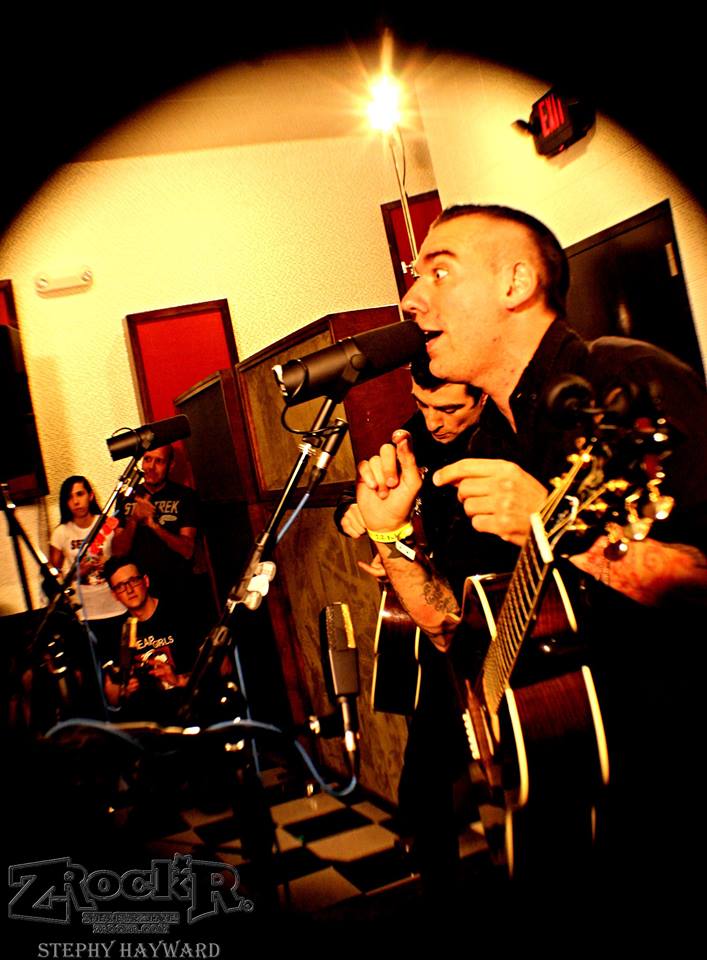 Get excited for the upcoming Punk Rock Bowling with our previous interviews and coverage!
The Dickies Kick off Punk Rock Bowling 2014
Cadillac Tramps/Hagfish Club Show 2015
Punk Rock Bowling 2015: Anti-Flag Interview
Punk Rock Bowling 2015: Jack Grisham of TSOL Interview
Punk Rock Bowling 2015: Murder City Devils Recap
Punk Rock Bowling 2015: Kick Off
Punk Rock Bowling 2015: Issue 1
Punk Rock Bowling 2015: Issue 2
Punk Rock Bowling 2017 Recap
Punk Rock Bowling 2018 Recap
Punk Rock Bowling 2018: Svetlanas Interview
Punk Rock Bowling 2018: $wingin Utter$ Interview
Punk Rock Bowling 2019: Day 1
Punk Rock Bowling 2019: Day 2
Punk Rock Bowling 2019: Day 3
Punk Rock Bowling Kick Off 2021 with The Uppers & Get Dead
2021 Recap: Club & Pool Shows
Punk Rock Bowling 2021: Day 1
Punk Rock Bowling 2021: Day 2
Punk Rock Bowling 2021: Day 3
PHOTO CREDIT: Previous Punk Rock Bowling photos for ZRockR Magazine by Courtney Ware, Brian Lucey, Stephy Hayward (Muzio), and Christina Rosenfeld (Corcoran) – All Rights Reserved