…and we arrive at the end of another fantastic year of rock and roll here in Las Vegas. While I admit my concert attendance has somewhat dwindled (due in no small part to my film reviews, which are more frequent than ever) there is no denying this year has given us many fantastic releases and concerts alike. Picking favorites is never an easy task, but this rock and roll fan always believes in giving credit where credit is due.
As always, we'll look at the best albums of the year, the best concerts of the year, and the best releases of the year in a few other categories. As with every year, one must keep in mind I can't possibly get and listen to every single release, so despite my best efforts, odds are good there will be a few favorites of yours which might not have made the cut. Don't worry; I'm always looking to rediscover stuff I may have missed the first time around!
Where applicable, links to my original reviews for the albums/shows in question (if I did one) have been provided.
Without further ado, let's get on with it!
–
Best Reissue of a Classic Album:
Megadeth: Killing is My Business… and Business is Good! The Final Kill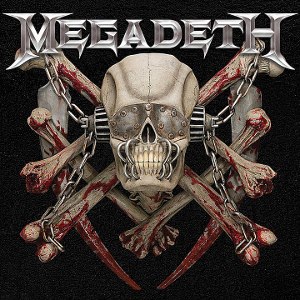 This classic debut record from Megadeth is, by far, the rawest thing in their catalogue, and remains a thrash classic beloved by fans. It's been reissued a few times over the years, but this package is the best reissued version to date, featuring superior sound quality (well, as superior as you can get given the low-budget origins) and a ton of live bonus tracks from the band's early years from Dave Mustaine's personal collection. Even if you already bought the album in some shape or form, this is worth the double dip.
Note that this release, due to legalities, does not include the original uncut version of "These Boots," but it does include a newly-recorded version which restores the original lyrics. Better than nothing, I guess!
–
Best Reissue of a Classic Album Honorable Mention:
Riot: Fire Down Under (Rock Candy Reissue)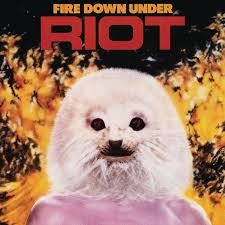 Riot (not to be confused with Quiet Riot) has always been a criminally-underrated classic hard rock band, and they've seen no shortage of tragedies over the years. Fire Down Under was the last album from the band to feature original vocalist Guy Speranza, and in the eyes of many fans, it's their best work. There have been countless reissues of this one over the years, but Rock Candy finally does the record the justice it deserves, with remastered sound quality, expanded liner notes and images, and plenty of superb bonus tracks. For any classic hard rock fan, this reissue is a must-own.
–
Best New Live Release:
Vixen: Live Fire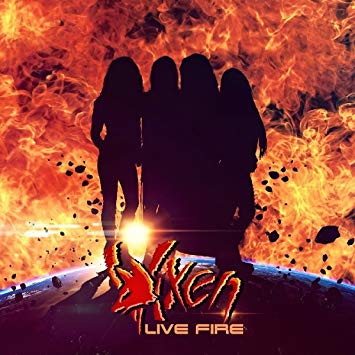 The death of original lead guitarist Jan Kuehnemund back in 2013 was a tragedy in the rock world, but it hasn't stopped the Vixen ladies from doing what they do best, retaining most of their classic lineup and putting on spirited on-stage performances. Perhaps nowhere is this better demonstrated than with the group's new live release. Classic cuts, an unreleased cut, and even a few unexpected surprises make it a fantastic release for any fans of the group. Don't write them off just yet!
–
Best New Release of Vintage Material:
Alcatrazz: Live in Japan 1984 Complete Edition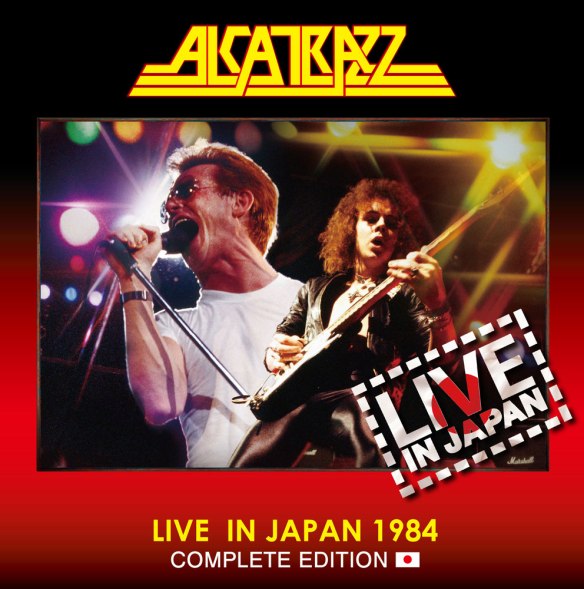 It's no secret I love vocalist Graham Bonnet; even in his 70s the guy is still kicking ass. This is a live release of vintage Japanese concerts from Alcatrazz during the band's best period, featuring axeman extraordinaire Yngwie Malmsteen. There have been releases of material from this era/tour/etc. before, but this two-disc set is far more complete and comprehensive a look at the band's concerts in this era. It's a raw live release that actually sounds live, with all the technical issues and flubs intact, making the experience all the more authentic. A must-own for any fan of Bonnet, Malmsteen, Alcatrazz, or classic hard rock in general!
–
Best Rock Documentary:
Kittie: Origins/Evolutions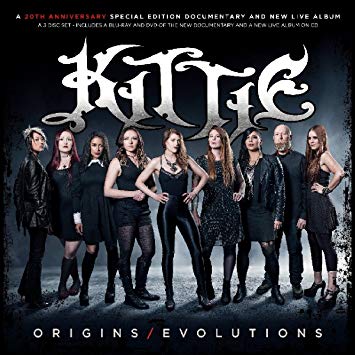 I'll be the first to admit I'm not the biggest fan of Kittie, or their genre/style of music. However, that said, this documentary was an eye-opener, and truly fascinating. It's a band who needed their story told, and director Rob McCallum (Nintendo Quest, Power of Grayskull) proves just the man for the job. Essentially, this feels like an extended Behind the Music episode which isn't hindered by time constraints or network censorship. Even if you're not necessarily a fan of the group, it's an interesting look into the life of a band, and shouldn't be overlooked.
–
Best Non-Documentary Rock Movie: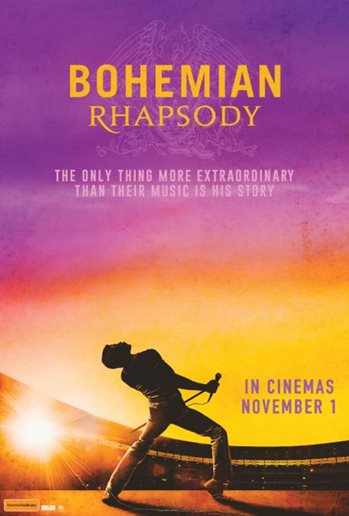 This one's been getting mixed reviews from the critics. Nonsense! The film isn't a hundred percent accurate and crams a ton of info into a limited running time, but it rises above its constraints with star Rami Malek bringing Freddie Mercury to life. The beautiful period settings and high-energy musicianship shows throughout the entire production. Queen fans may nitpick certain anachronisms and errors, but I'm sure they'll be won over by everything the movie gets right.
–
Best Rock Book:
Bobby Rock: This Boy is Gonna Rock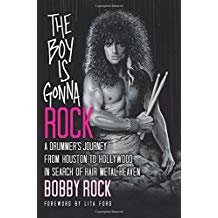 The name Bobby Rock might not immediately ring a bell, but if you've ever listened to the Vinnie Vincent Invasion, Hardline, Nelson, or attended a Lita Ford show in recent years, you've heard this powerhouse behind the kit. Rock's long-awaited biography is well worth getting, if for no other reason than to get some insight into the Vinnie Vincent Invasion. Fans seeking an informative, entertaining rock biography are sure to be satisfied.
–
Best Rock Book Honorable Mention:
Brian Slagel: For the Sake of Heaviness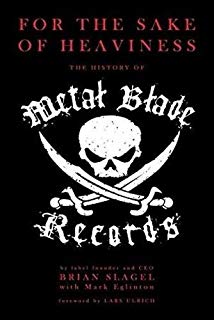 This one technically came out in 2017, though I wasn't made aware of it until this year, so I think it's all right to give it an honorable mention. The hero of Metal Blade Records reveals his story at long last, as well as his relationships with many classic artists he helped launch the careers of. For heavy metal fans, Slagel's book is a must-buy.
–
Best Local Artist Release:
Aaron Archer: Solipsism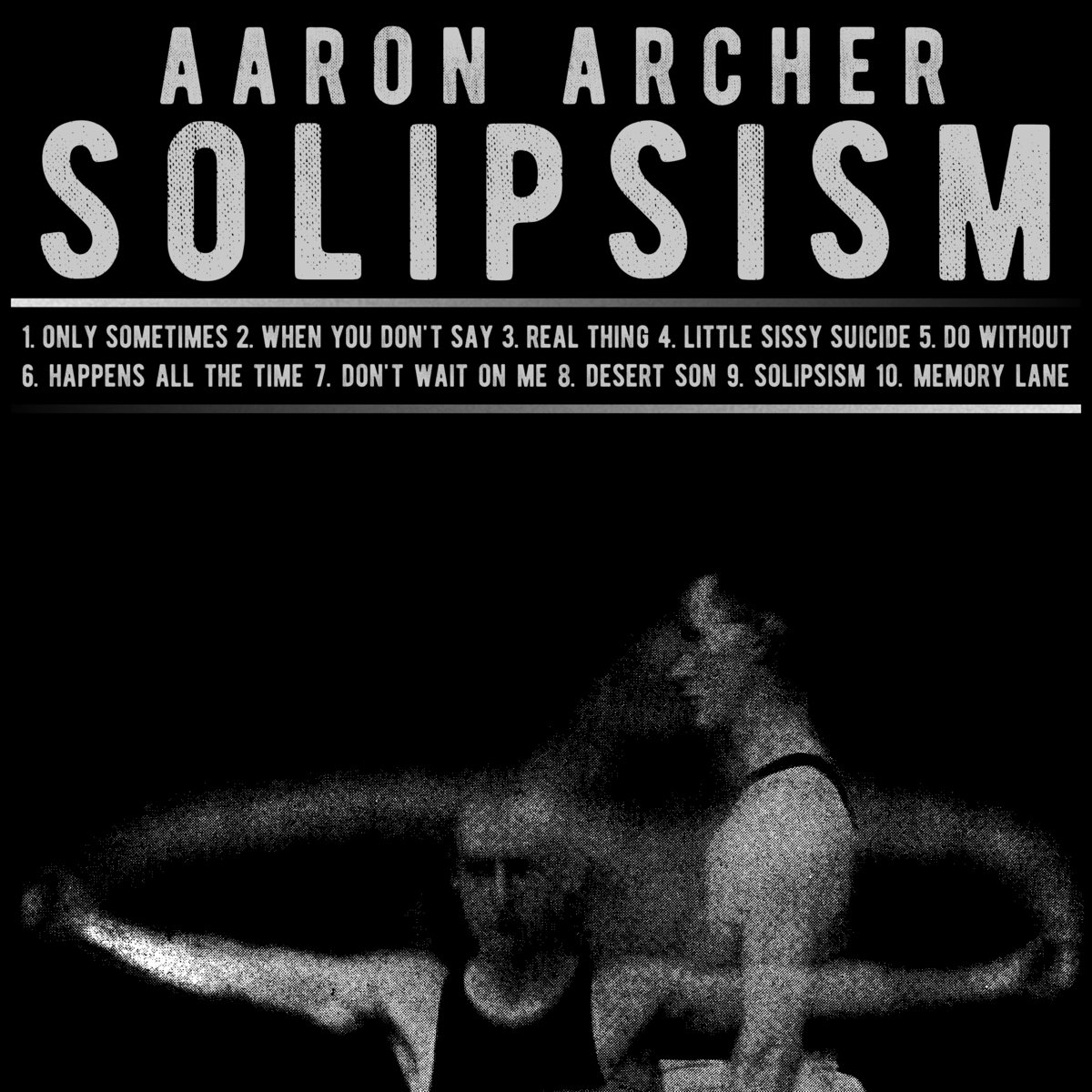 We've seen Aaron play with countless bands around Vegas over the years, but when this fan heard he'd be doing a solo album, I knew I'd be first in line to give it a listen. Not surprisingly, the end results don't disappoint. There's a great assortment of music on here, from indie rock and blues to a few more wild and experimental tracks with some killer keyboard work. Don't pass this one by.
–
Best Local Artist Release Honorable Mention:
Sin City Rejects: The Death of a Nation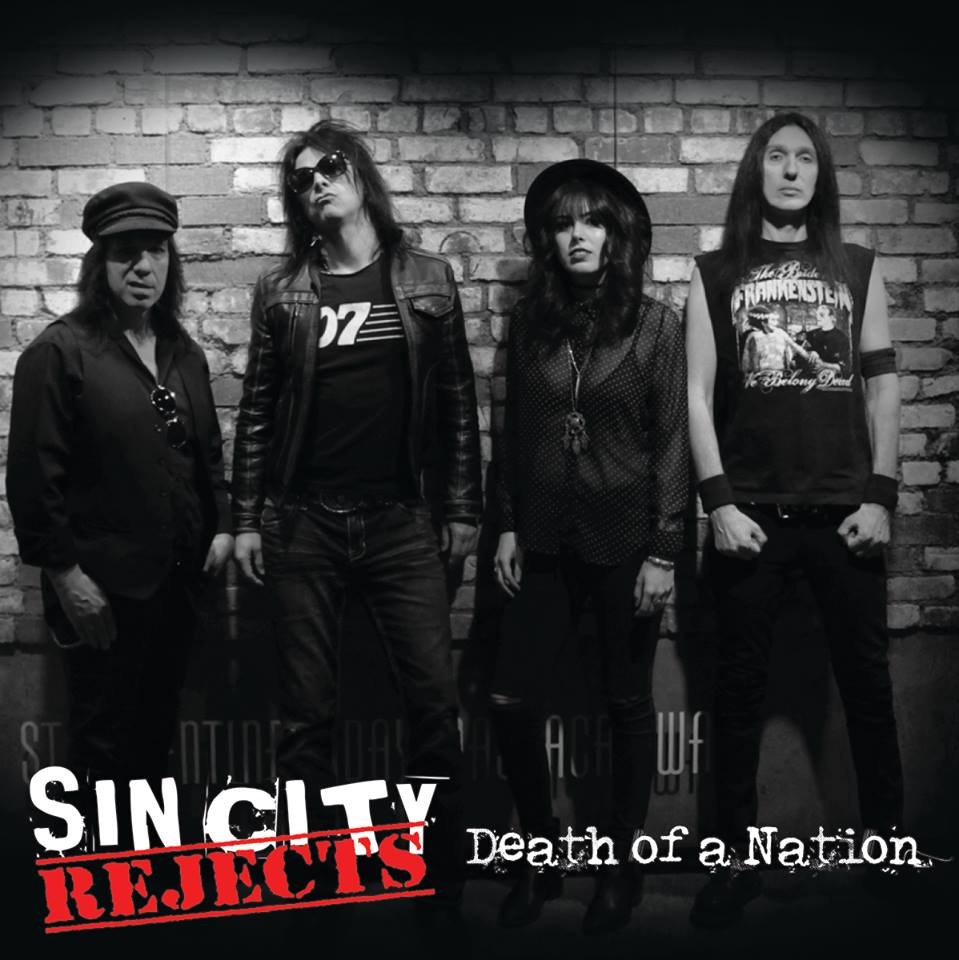 Initially a Sin City Sinners spin-off band of sorts featuring Sinners bassist Scotty Griffin on vocals and Sinners manager Jason Green on bass, this "side project" of sorts has taken on a life of its own! The group's first CD of original material arrived earlier this year, and the combination of punk and power pop is a ton of fun to listen to. Here's hoping we'll be experiencing more from the Rejects, both live and in the studio, for years to come!
–
And now for some "Best Album of the Year" Honorable Mentions, in no particular order:
–
Red Dragon Cartel: Patina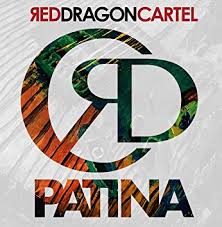 It's no secret I wasn't a fan of the first Red Dragon Cartel album; so much of it was late 90s/early 2000s "nu-metal" garbage, yet everyone seemed to claim they loved it despite the sheer horridness and questionable guest stars (though I admit I liked like three songs on it). The second album is a whole new ball game, though! Jake E. Lee's "comeback" band now includes bassist Anthony Esposito (Lynch Mob) and Phil Varone (Skid Row, Saigon Kick) and they're tighter and far more consistent than ever, with vocalist Darren James Smith (Harem Scarem) still in the mix. Bluesy with a sound that could be defined as grunge-like at times, it's a massive improvement over the debut.
–
Stryper: God Damn Evil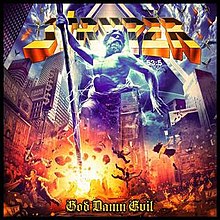 These Christian hard rockers had a rough year with Oz Fox's hospitalization, but they still managed to release a kick-ass record and get in some tour dates as well. It's the first album to feature new bassist Perry Richardson (formerly of Firehouse) who proves a suitable replacement for Timothy Gaines. The band is harder and heavier than ever, and there's no question the Yellow and Black Attack will be rocking our world for years to come.
–
Derek Smalls: Smalls Change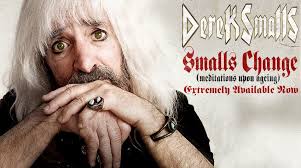 Harry Shearer reprises the role of his classic Spinal Tap character for this album, and releases a concept album…. about getting old and senile. No, I'm not making this up! It's a great classic hard rock album with plenty of guest stars and Shearer's signature sense of humor. Don't overlook this one!
–
Graham Bonnet Band: Meanwhile, Back in the Garage…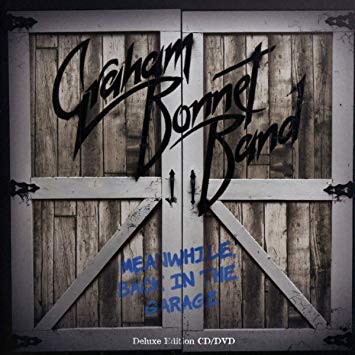 …and Graham Bonnet shows up on the list again! His new band features some fantastic musicians, and this new release shows he's still adept at bringing us everything from hard rock to pop rock. Fans won't be disappointed with what they get from Mr. Bonnet and company this time around!
–
Enuff Z'Nuff: Diamond Boy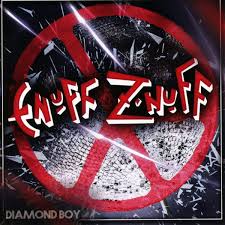 Enuff Z'Nuff has been without vocalist Donnie Vie for quite some time, and in recent years, fans were quite shocked to see more recent vocalist Johnny Monaco part ways with the group as well. But the biggest shocker was seeing Chip Z'Nuff, the band's long-time bassist, taking up the mantle of lead vocalist! He fares very well, and this record shows the group is going to be just fine. Fans won't be disappointed with the latest from these power-pop legends.
–
Straight Six: Full Circle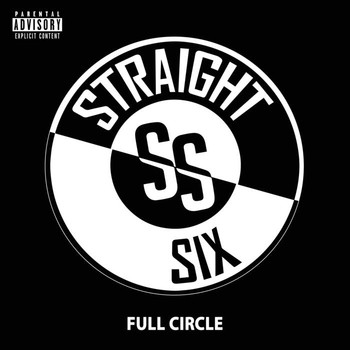 Coming out of Colorado, these guys are a kick-ass classic-style hard rock band who know what they're doing. I saw them open for Dio Disciples earlier this year, and I've been a fan ever since. Putting out an EP earlier in the year, they followed it up with their first full-length release. Did I mention the drummer is XYZ's Joey Shapiro? Fans of classic hard rock will love these guys.
–
London: Call That Girl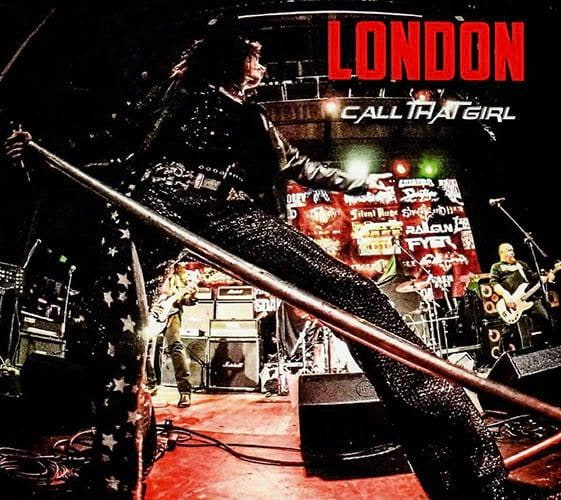 In their day, these guys were legends on the Sunset Strip, and now we've got their first album of studio material since 1990! Frontman Nadir D'Priest is as entertaining and charismatic as ever, and fellow band members, including Alan Krigger and Eric Ragno, are still bringing the thunder. It's a great dosage of rock nostalgia which will transport you back to the 80s.
–
And now, for my Five Best Albums of the Year!
–
5) Deadly Lightning: National Betrayal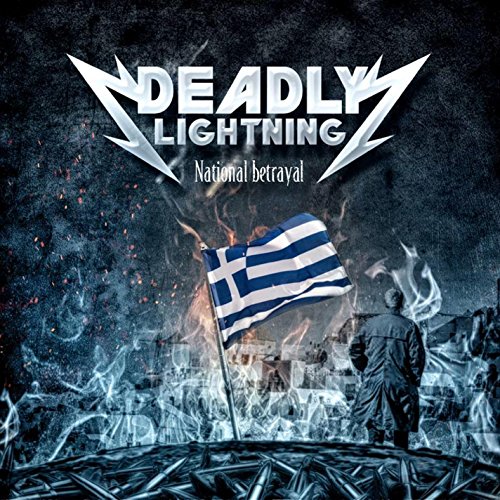 Deadly Lightning has been around for years, hailing from Greece. The group combines a ton of musical influences, and although the album is way too long, the sheer variety of music here, mainly consisting of melodic hard rock, is too fantastic not to give a chance to. You owe it to yourself to discover these guys; they deserve some worldwide recognition!
–
4) Riot V: Armor of Light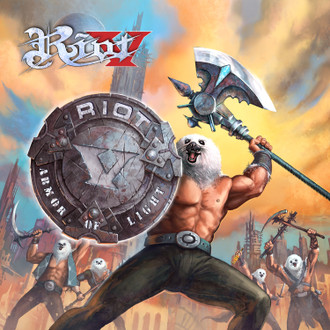 Riot V (pronounced "Riot Five") is the spin-off version of Riot formed following the death of classic guitarist Mark Reale. This is the second version from this version of the band, and it's a much more consistent and satisfying effort than their debut from a few years ago. The Riot name lives on, and it's in good hands.
–
3) Dee Snider: For the Love of Metal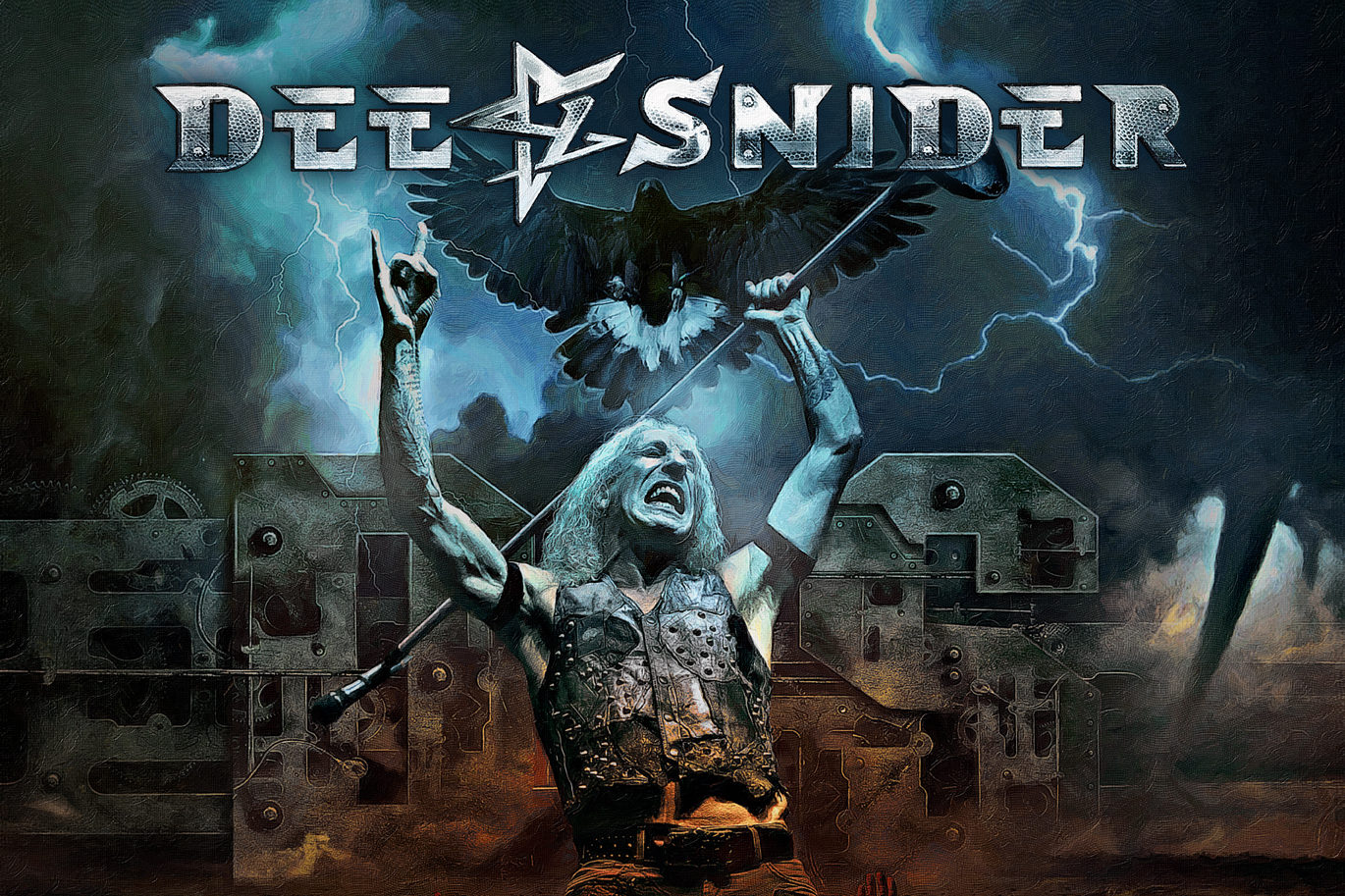 This guy simply won't go away. And if he's going to put out kick-ass rock and roll like this, that's all right by me! Mr. Snider's musical talents here are combined with more modern influences, and the album, produced by Jamey Jasta of Hatebreed, is a fantastic release which shows Snider still at the top of his game. Twisted Sister may be done, but their always-entertaining frontman isn't going anywhere. And that's fine.
–
2) Ace Frehley: Spaceman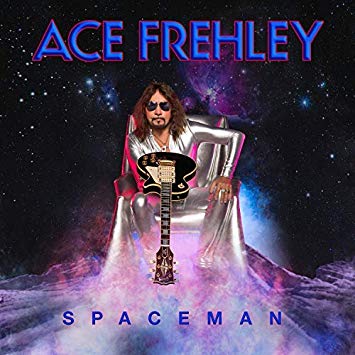 The Space Ace went for many years without putting out any new material, but about 10 years ago, he got back to work. And he's satisfied every time. The latest studio album from Mr. Frehley is one of his strongest in years, featuring fantastic songwriting, guitar playing, and plenty of new anthems for his fans, old and young alike. From "Bronx Boy" to a surprise Eddie Money cover, there are no dull moments here.
–
–
And…… the number one album of 2018…..
–
–
–
Don Airey: One of a Kind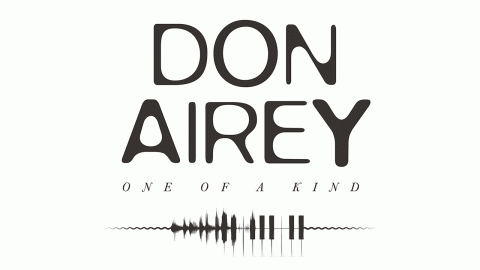 I remember getting Deep Purple's Infinite studio album last year, and being so disappointed in it. It was a bland album with boring songs, including an unnecessary and horribly out-of-character cover in the form of "Roadhouse Blues." Given it was the follow-up to Now What, the band's best album since Perfect Strangers, it was all the more disappointing.
Keyboardist Don Airey's solo album, One of a Kind, more than makes up for that weak release. This is the album Infinite should have been.
For the unfamiliar, Airey was the man who replaced Jon Lord (RIP) when he left Deep Purple in 2002. His resume includes work with the likes of Whitesnake, Rainbow, and Ozzy Osbourne – that's HIS organ playing you hear on the intro to "Mr. Crowley." He was even a guest player on Judas Priest's Nostradamus record back in 2008.
Don Airey has given us a kick-ass throwback hard rock record which is every bit the equal of Deep Purple at their best. His keyboards must be heard to be believed! And in the eyes of this rocker, it's 2018's best album.
–
And now, we move on from albums to concerts, starting with a look at some of the best local gigs of the year. As always, I feel obligated to make the usual disclaimer: I'm not able to attend every show due to a hectic schedule and limited budget. If a show is missing from this list, odds are it's because I wasn't able to attend. Also, there were far more excellent shows this year than I could cram into a single list, but I think fans will be pretty satisfied with the selections here.
–
Best Show From a Locally-Based Artist:
Baker's Dozen, multiple performances

These guys have been playing regular gigs around Vegas all year, and claim their influences range everywhere from Thin Lizzy to Hanoi Rocks. They wear their influences on their sleeves, but the fact they're able to manifest their influences into ORIGINAL songs makes them all the more appealing. Many talented local scene veterans make up in the band, including ex-Cyanide bassist David Karr. Keep an eye on these guys. They kick ass.
–
Best Show From a Locally-Based Artist Honorable Mention:
The Remainz, multiple performances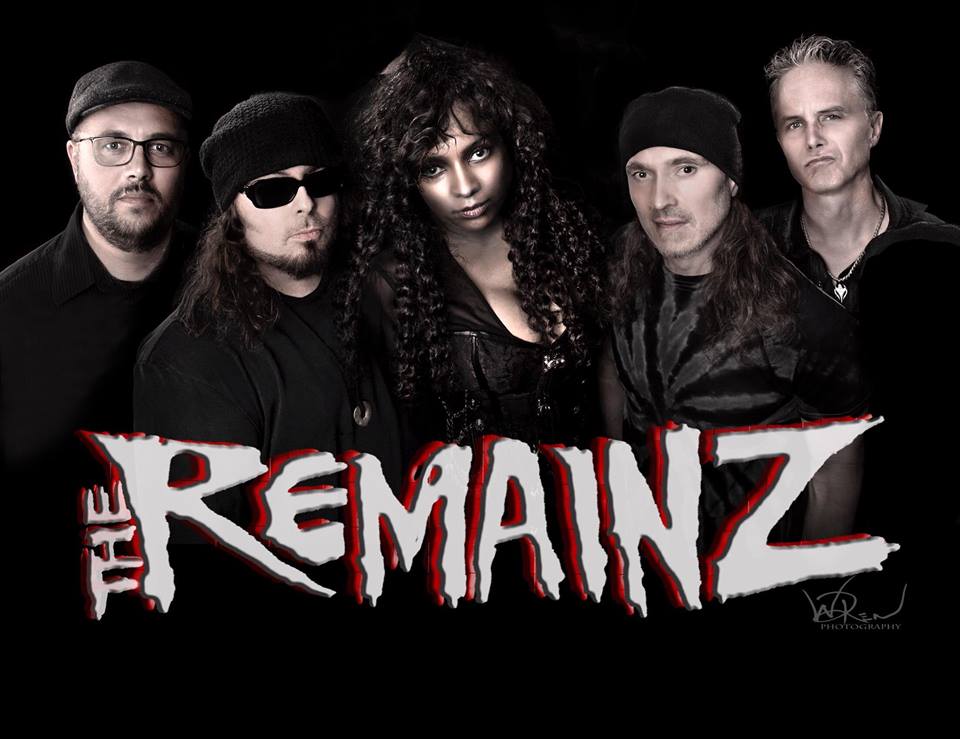 Another fantastic local band to keep your eye on! Michael Maysonet and K Caruso have been in more local bands than I can count, but here they've got a group with a surprisingly diverse mixture of songs spanning multiple genres. The real standout player here, however, is vocalist Mary Kryah, who breathes new life into these songs. You won't be disappointed with what they've got to offer musically!
–
And now, some honorable mentions of the year's best shows, in no particular order:
–
KISS Night in Las Vegas, Vamp'd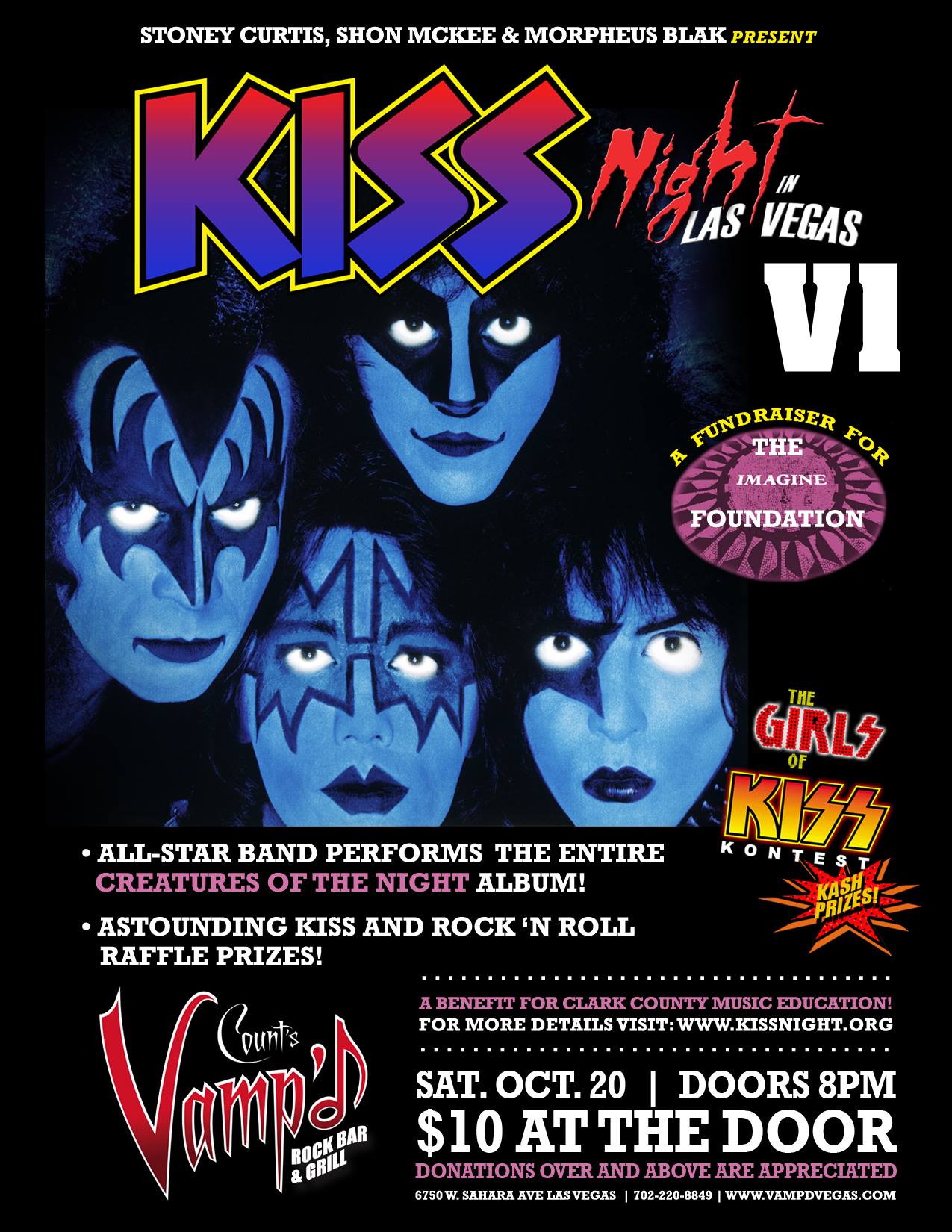 In the past, I had a rule where I basically wouldn't cover shows with an "unfair advantage" over other gigs, including charity fundraisers, awards shows, album release parties with no concert, etc. But to hell with that! KISS Night in Las Vegas has been a thing since 2012, and it's time to give these guys the recognition they deserve. The brainchild of local artists like K Caruso, Morpheus Blak, Stoney Curtis, and Shon McKee, the results here speak for themselves, with countless artists (mostly local) putting on a KISS tribute show to raise money for music programs in Clark County schools. At Vamp'd, this is typically the biggest night of the year, and rightfully so. Here's looking forward to KISS Night 2019!
–
Creedence Clearwater Revisited, Sunset Station Outdoor Amphitheater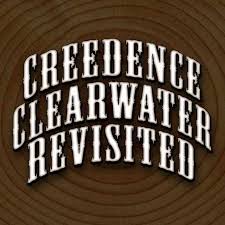 Creedence Clearwater Revisited features Creedence Clearwater Revival's rhythm section of bassist Stu Cook and drummer Doug "Cosmo" Clifford, along with several other musicians they've teamed up with to keep the classic CCR tunes alive. Even though Clifford and Cook are in their 70s now, they seem to content to keep on doing what they do best. I doubt we'll ever see them reunite with John Fogerty (who I have yet to see live), but this was a kick-ass show with some great rock and roll. Don't overlook these guys if you want to hear CCR tunes done up live (by half of the original band)!
–
Carlos Santana, House of Blues
One has to admire Carlos Santana's abilities both to combine traditional Latin sounds with rock and roll, and to remain relevant for half a century. Even well after his rock and roll heyday, he teamed up with modern-day pop stars to record songs which brought him back on the charts and into the public spotlight. This night was a great performance all around, with songs spanning his entire career, and a talented nine-member band who included Mr. Santana's wife on drums! He even threw in a few humorous spoken word moments throughout the evening (one about he and his band visiting a dispensary was worth the price of admission alone). Catch this guy when you can. He doesn't disappoint.
–
Frank DiMino and Punky Meadows of Angel, Vamp'd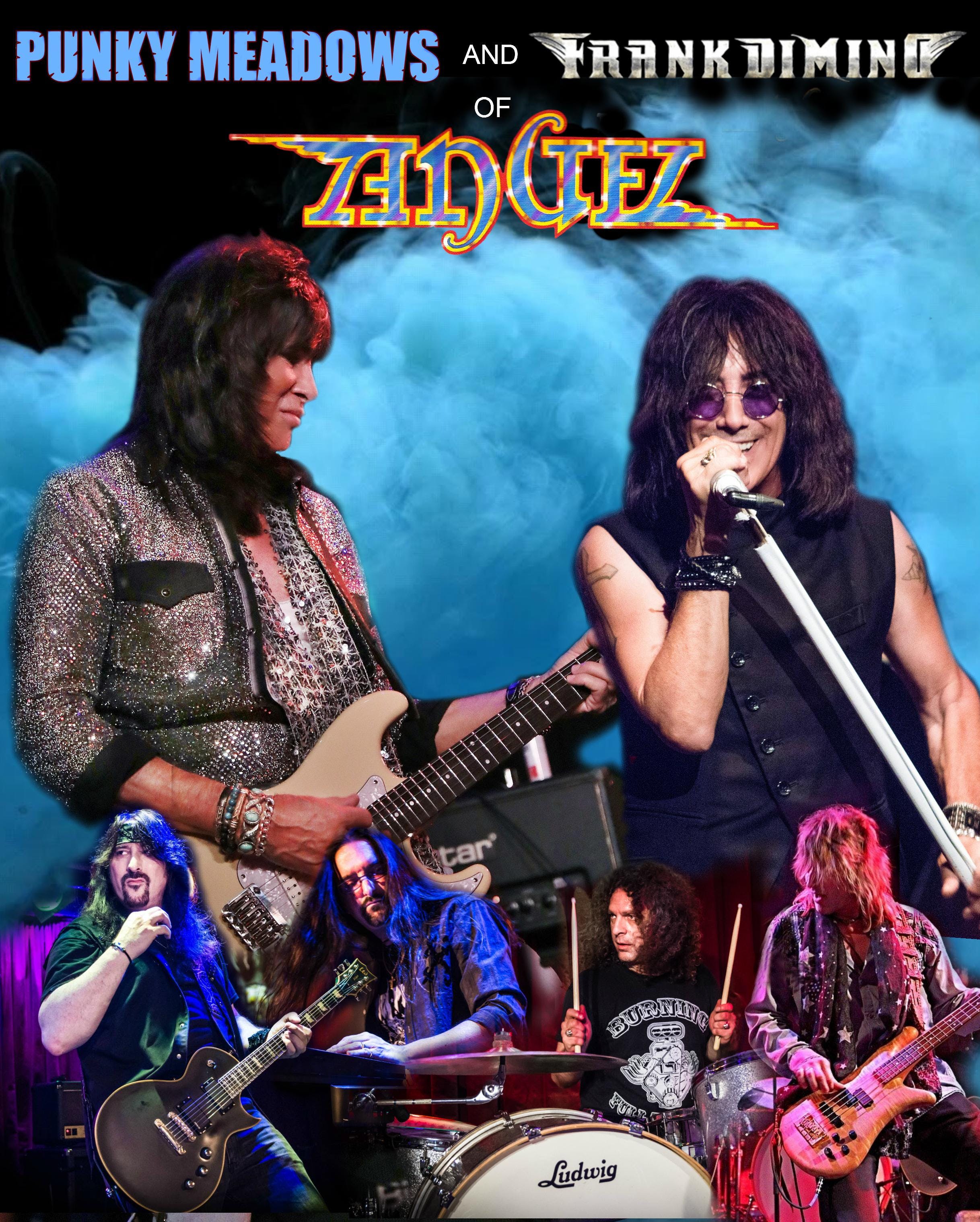 Angel was a criminally underrated 70s band who, in many ways, served as the precursors to the 80s glam rock/metal movement. Frank DiMino lives out here in Vegas, and has been rocking out with many bands, even putting out a solo album a few years back. Fellow Angel member Punky Meadows returned to the scene a few years back after a long absence with an equally impressive solo album of his own (which actually topped my "Best of" list in 2016). Here the duo teamed up with a fantastic band, playing Angel favorites and selections from their solo albums. I'm eager to see these two united more in the future, as I'm sure many fans are.
–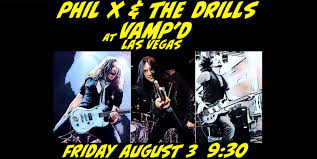 These days, Phil X is best known as Richie Sambora's replacement in Bon Jovi, but he's had a long and fruitful career as a session guitarist, and even briefly replaced Rik Emmett in Triumph in the early 90s. He gave fans a great show on this evening, with guest stars who included classic Ted Nugent vocalist/guitarist Derek St. Holmes. What's next for Mr. X aside from future work with Bon Jovi? Only time will tell, but I look forward to finding out.
–
The Dead Daisies, acoustic gig at Guitar Center
John Corabi, Deen Castronovo, and Doug Aldrich in the same band. How could you NOT be interested in this if you're a classic hard rock fan? The group played a brief acoustic show at Guitar Center prior to their "actual" concert later that night in Downtown Las Vegas, with plenty of stories from the artists' lives, with founder David Lowy's tales about leaving behind a corporate job for rock and roll being a definite highlight. Always looking forward to seeing what these guys unleash next!
–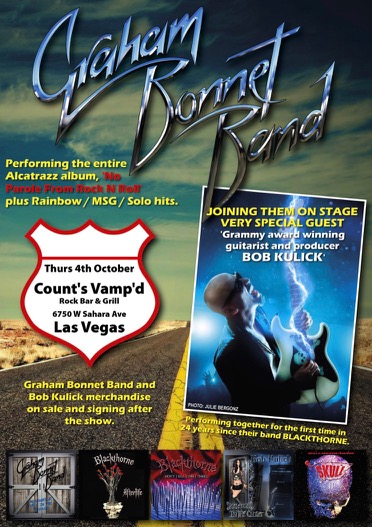 Yup. Graham Bonnet again. Seems like it's impossible to get away from this guy. But as the voice of Rainbow, MSG, Alcatrazz, Impellitteri, and Blackthorne, and more recently his own band, he's still kicking ass after reaching age 70! Yes, the guy is one of my favorite singers of all time, but more importantly, he still sounds good. This gig featured a massive career-spanning set from Bonnet, including every single song from the 1983 Alcatrazz debut. The real surprise of the evening, however, was special guest Bob Kulick, who'd previously played with Bonnet in the band Blackthorne, who joined the band for a handful of songs. When Bonnet comes back to Vegas, I'll be first in line for the show. I think anyone who attended this gig will be inclined to agree.
–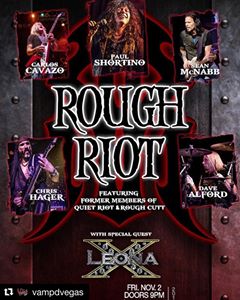 Take two guys from Rough Cutt, two guys from Quiet Riot, and the one man who fronted both, and you get Rough Riot! These guys played a set of material covering material from both bands, including a ton of seldom-heard deep tracks. The die-hard fans of both group's got plenty to be excited about on this night. Let's hope we get some more tour dates and some original music from these guys!
–
Lastly, but certainly not least, my picks for Five Best Shows of the Year!
–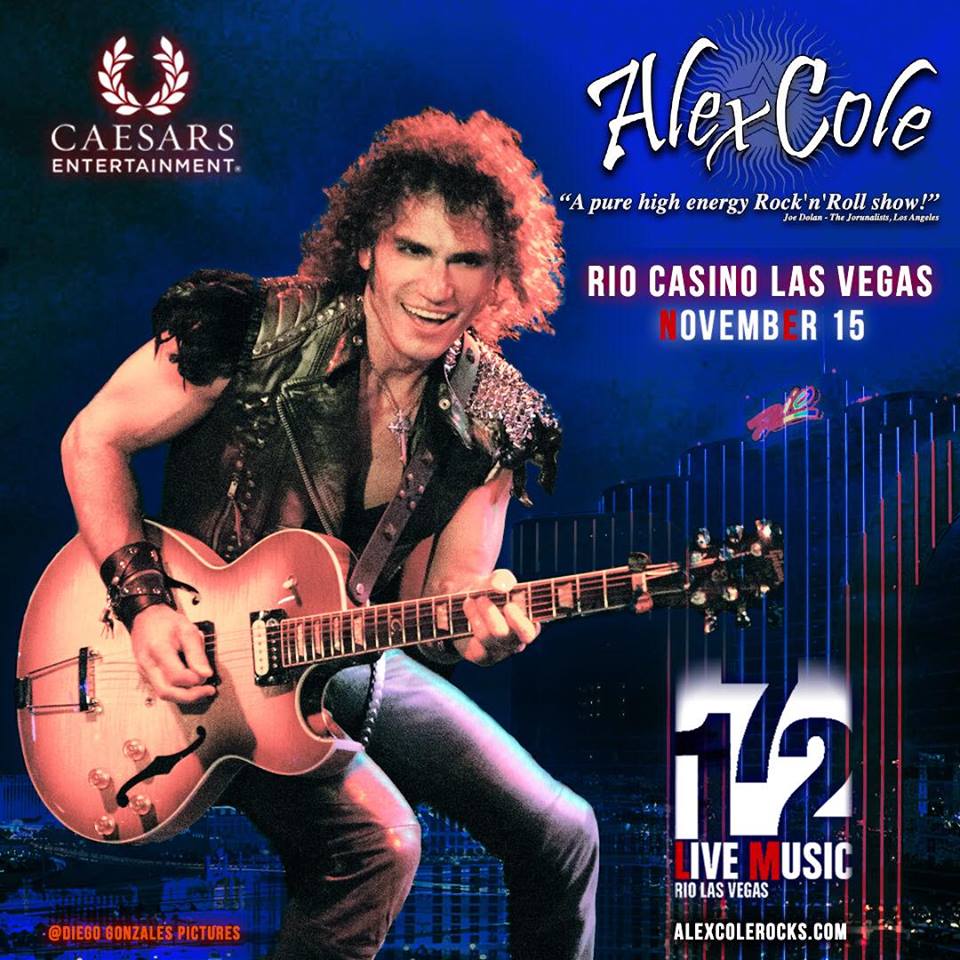 I've been following this guy for years. And he's amazing. It's great to find a young, energetic musician who lives to keep classic hard rock alive, and I've never seen anyone do it better than Mr. Cole. Originally from Italy and now residing in California, he's got the sound of classic hard rock on his side, but creates original music, which is always a plus! Of course, you'll get some classic covers when you see him live. This was the first time I'd seen Alex as headliner (he'd been an opening act at Vamp'd a few times earlier in the year), and he didn't disappoint, with two full sets of music. Here's hoping 172 will become a hot spot for Vegas rock and roll in 2019, and we'll see Alex back in the future!
–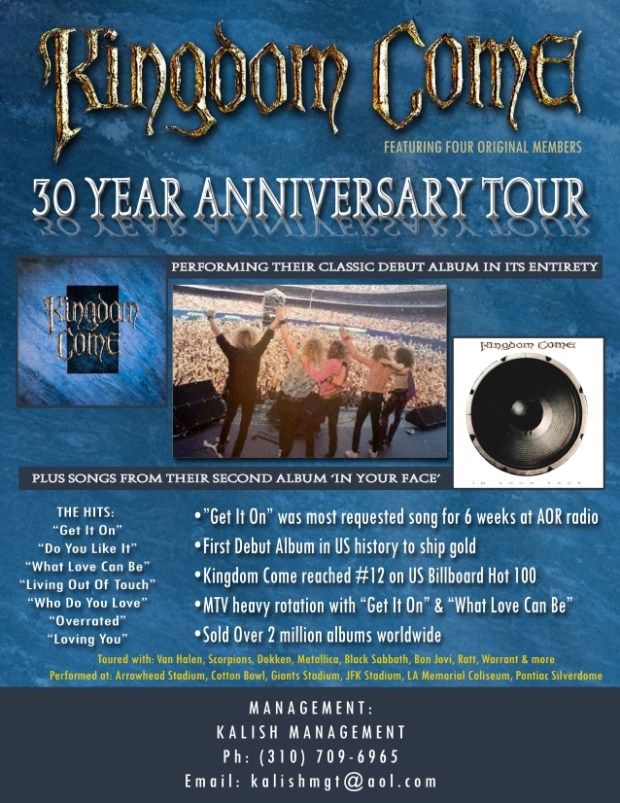 These guys are mainly known as being "that band that sounds like Led Zeppelin that James Kottak drummed for before has was in the Scorpions." And seriously, what's wrong with that? These guys were energetic, with a kick-ass lineup including new vocalist Keith St. John (Montrose). One of the biggest surprises and best shows of the year, I was impressed with how much the musicianship on this evening floored me. Of course, Mr. Kottak was his usual talented but still comical self. Will we get new music from the band's current lineup? Let's keep our fingers crossed.
–
3) Zebra, Vamp'd (February show)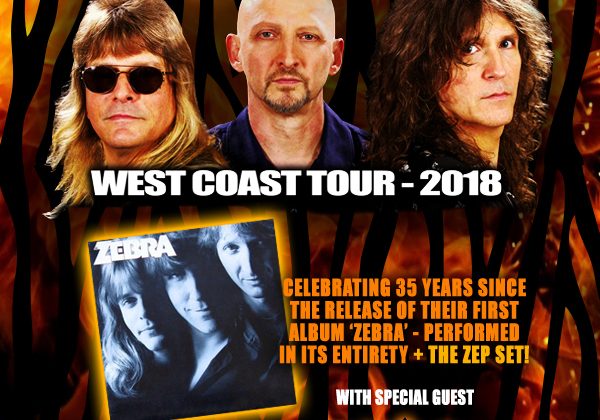 These guys are best known for their 1983 debut album which featured the classic rock hits "Tell Me What You Want" and "Who's Behind the Door." While their discography is quite small compared to their contemporaries, they've released some amazing rock and roll. What's truly amazing is how good this trio sounds on a live stage 35 years on, with the drumming from Guy Gelso being a major highlight. In addition to the band's classic debut performed from start to finish, we got plenty of other cuts from the band's history, and even some Led Zeppelin covers. One of the best nights of rock and roll of the year (disappointingly, due to an illness, I had to miss the group's return to Vamp'd in November).
–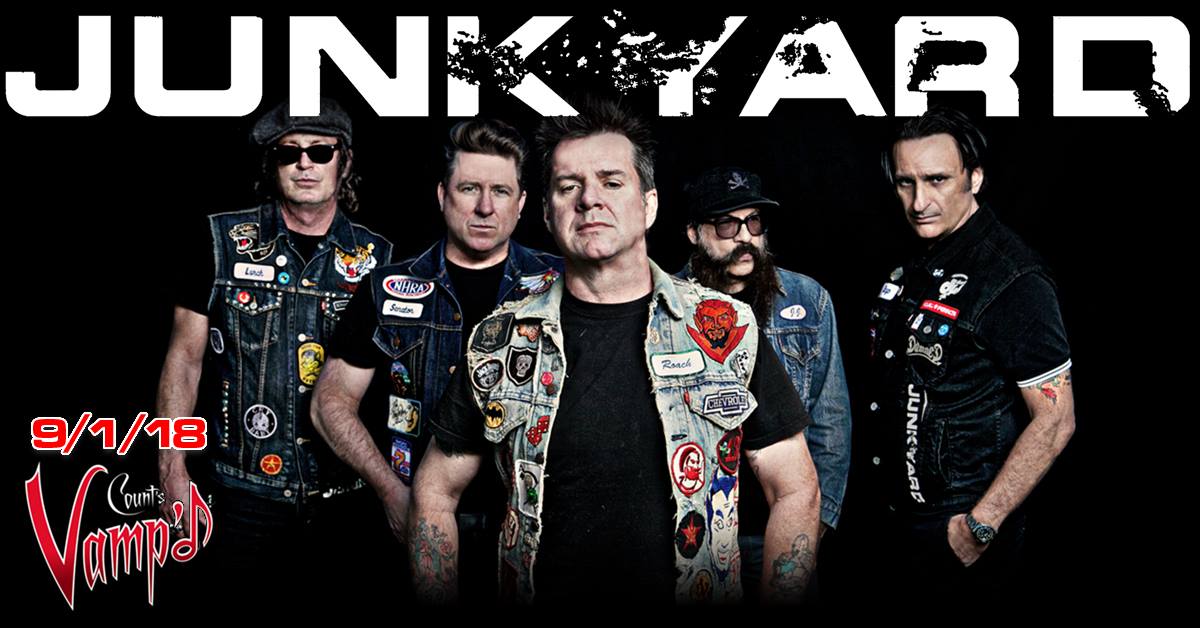 If there was one show of 2018 which truly surprised me, it's this one. I knew this would be a good gig, as the group's sound is excellent and they're still making great new music. But it was their stage presence which surprised me and caught me completely off guard. This was one of the most energetic bands I've ever seen on a live stage, and the band's "melting pot" of influences, ranging from Southern rock to punk rock, truly helps them to shine as one of the most original and entertaining bands of their scene, and they remain just the same to this day. You owe it to yourself to catch them live.
–
–
And… The Number One Rock Show of the Year in Las Vegas for 2018….
–
–
–
Michael Schenker Fest, House of Blues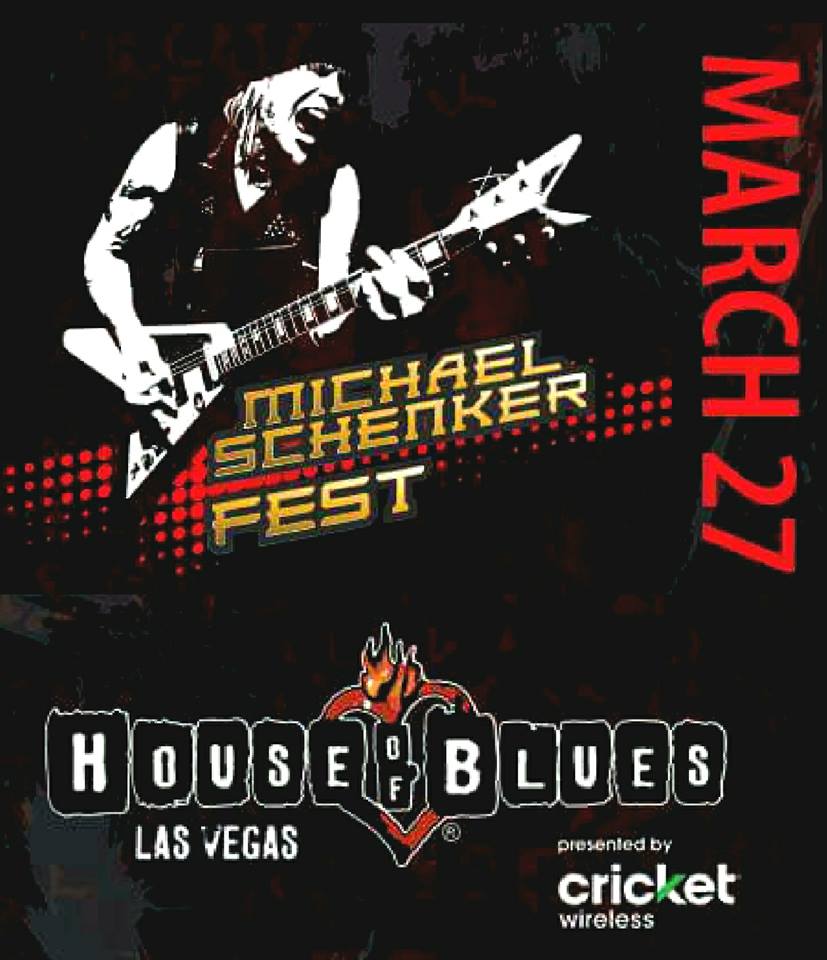 There were many great rock and roll shows in Las Vegas in 2018…. but this one was a distant first. Everyone knows Michael Schenker's a kick-ass guitarist. But what if you brought back not one, not two, not three, but FOUR of his classic vocalists and some of the best backing musicians to ever play with him, and put them together for a live set spanning his whole career from classic UFO and MSG to the more recent material?
Let's just say the results spoke for themselves, and pretty damn loudly too!
The band included classic MSG members Chris Glen on bass and Ted McKenna on drums, and vocalists Gary Barden, Graham Bonnet (yeah, him again!), Robin McAuley, and Doogie White. A "Michael Schenker's All-Stars" of sorts, it was by far the best concert in Las Vegas I saw in 2018, and easily the best of all the many times I've seen Schenker in concert. I'm sure no one in attendance was disappointed with what the Mad Axeman from Germany delivered on this rock and roll evening in Sin City.
–
As 2018 draws to a close, there's no better time to look back on some of the great rock and roll this year brought us…. and to look forward to everything on deck for next year! Rock and roll lives, and it's truer here in Sin City than anywhere else. Bring on 2019!
–
For prior Best of the Year lists, check the following links: 2017 2016 2015 2014