…And we arrive at the end of another year of rock and roll in Las Vegas. In the immortal words of Saxon, this town knows how to rock! It's no surprise many artists, local, national, and international alike, continue to bring their talents to Sin City. The results are always electrifying, and 2019 was no exception, with plenty of fantastic album releases.
It's no secret I'm not as involved with the music scene as I once was, as in recent years as a member of the Las Vegas Film Critics Society, I now focus on advance movie screenings and film reviews, unable to devote the time I once did to the world of rock and roll. That said, I'm a forever fan, and I still had my share of highlights this year, even if I haven't quite been able to assemble as many selections and categories as in recent years. At this point, it's not clear if I'll be doing another one of these countdowns for 2020, but we'll see how thing goes. There's quality rock and roll around every corner. That at least hasn't changed.
Let's get on with my picks for the best album and best concerts of the year, but first, a few other separate category winners worth exploring!
–
Best Reissue of a Classic Album:
The Beatles: Abbey Road (not reviewed)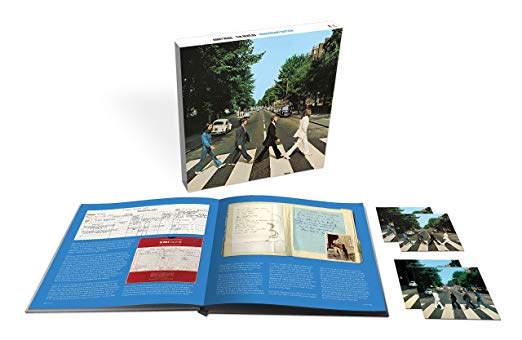 I thought when we got The Beatles catalogue reissued in 2009, it would be the end of the reissues of the individual Beatles album reissues. How wrong I was, but that's not necessarily a bad thing. Abbey Road is my favorite album in the whole band's back catalogue, and I was pleased to see it get the Deluxe Edition treatment earlier this year, with plenty of previously unreleased rarities. Beatles fans will definitely want this one in their collections.
–
Best New Live Album:
Quiet Riot: One Night in Milan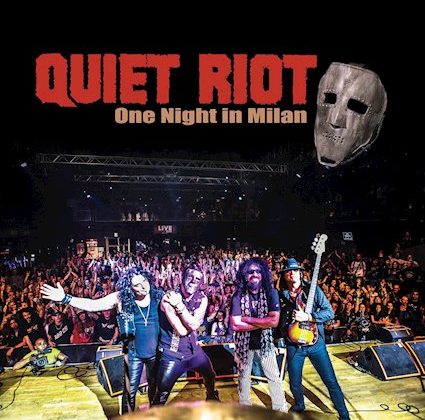 It's been an interesting year for Quiet Riot, with the release of a new studio record, the departure of vocalist James Durbin, and the return of ex-Love/Hate frontman Jizzy Pearl to the fray. But this live album is a fantastic gig from the band on stage with Durbin still in the vocalist spot from a few years back. Fans of the group should be pleased to see them still kicking ass in a live setting.
–
Best Rock Documentary:
Y&T: On With the Show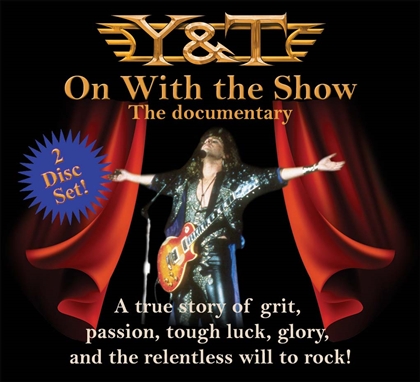 This one was crowdfunded and frequently and heavily delayed, which resulted in a lot of outcries on social media from the backers. But the end result is finally here, and for any fan of the band, it's well worth watching. The doc explores countless pieces of the band's history, and you won't be disappointed by what you find here if you're at all a Y&T fan, from the most casual to the deepest of die-hard.
–
Best Rock Documentary Honorable Mentions:
Randy Bachman: Bachman (not yet reviewed)

Y&T wasn't the only artist to get an excellent documentary this year. Classic rock guitarist Randy Bachman, best known for his roles in groups like The Guess Who and Bachman-Turner Overdrive get an exhaustive career overview in this short-but-informative documentary. It sheds light on many interesting parts of his career and personal life alike, as well as what he's up to these days. Don't miss this one.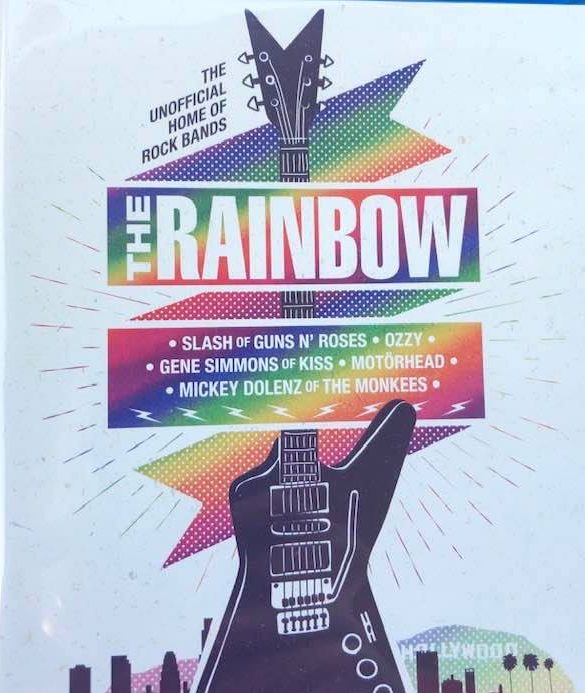 A great documentary on this iconic rockstar hangout on the Sunset Strip which still stands to this day. Featuring many great rock personalities plus the longtime owners/managers of the venue, it's a revelation and a must-see for any rock and roll fan.
–
Best Non-Documentary Rock Movie:
Rocketman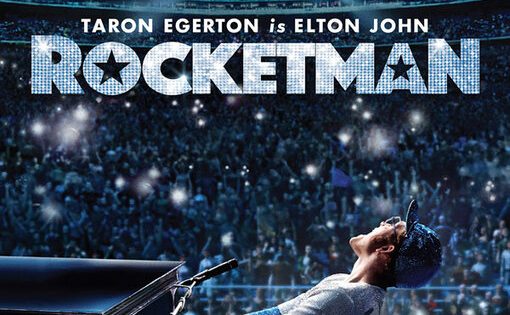 Rock and roll biopics are dime a dozen these days, but Elton John wouldn't be content to do just any old by-the-numbers biopic. Instead, he gives us his story with Taron Egerton portraying him, but done in the style of a full-on rock musical? It's a bizarre experiment to say the least, fusing biopic and musical, but it mostly succeeds. Unlike last year's Bohemian Rhapsody, this one has the luxury of an R rating from the MPAA, so it's able to explore some of the darker territory of its subject. Different, but well worth seeing.
–
Best Non-Documentary Rock Movie Honorable Mention:
Yesterday

What if The Beatles had never existed? It's a strange question, but this movie makes one ponder it. It's lighthearted entertainment yet surprisingly deep and poignant at times, giving audiences some entertaining scenes and scenarios. It's not a perfect movie, but it's a great way to kill two hours if you're a Beatlemanic and you're looking for something new and interesting related to the Fab Four.
–
Best Local Artist Release:
Jeff Carlson Band – Second Chance EP (not reviewed)

Jeff Carlson (no relation to the man writing this list!) kicks ass. Something I've definitely learned over the course of the past year, and this EP beautifully sums up everything I love about this guy and his band. With countless musical influences honed into something original, this is a damn good EP which is well worth listening to for any hard rock fan. Looking forward to seeing the guy live plenty more in 2020!
–
–
Best Albums of the Year Honorable Mentions (in no particular order):
-Michael Schenker Fest: Revelation (not reviewed)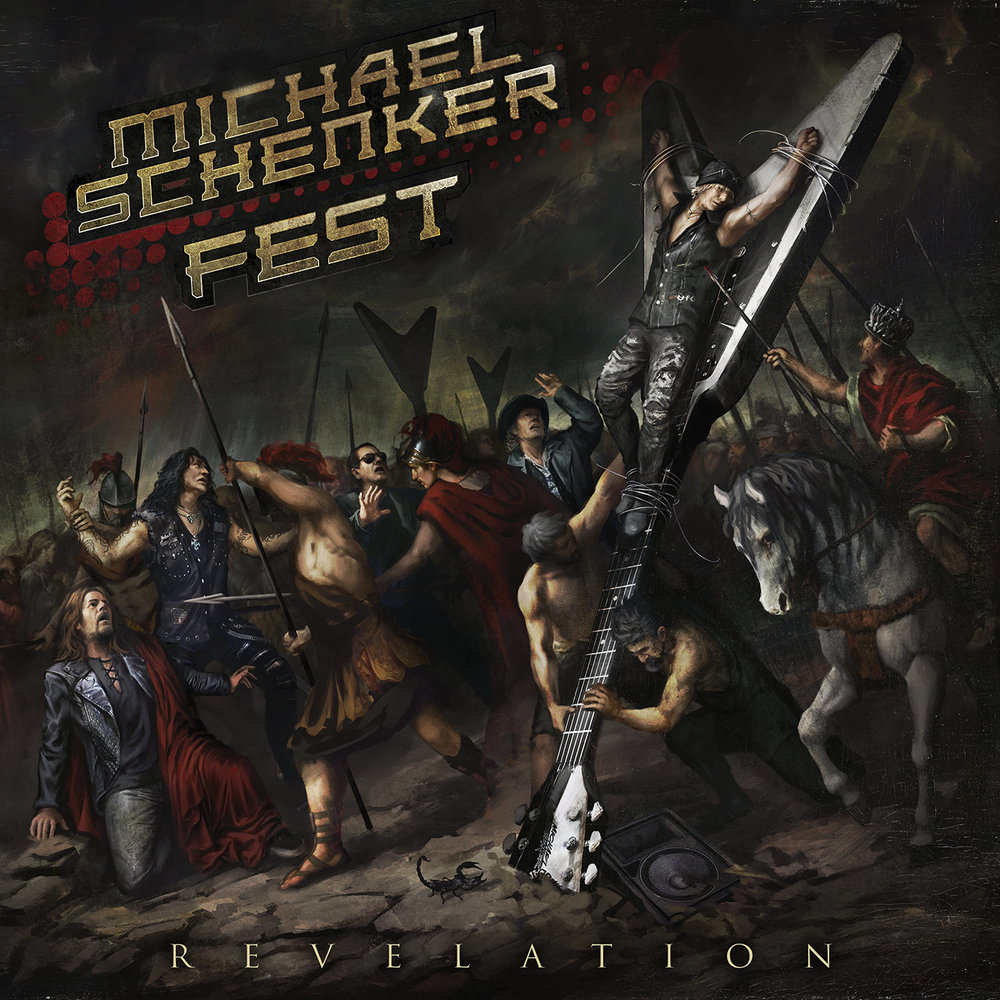 Michael Schenker is one of my all-time favorite guitarists. Now in his mid-60s, the German axeman is as strong as ever, having brought together a band which united many of his classic vocalists, including the likes of Gary Barden, Graham Bonnet, and Robin McAuley. Schenker fans will be wowed with this release.
-ELO: From Out of Nowhere (not reviewed)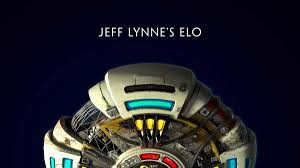 A few years ago Jeff Lynne revived the ELO name, putting out a new album, and a few years later, we've got another new release from the aging rocker. It's another superb symphonic rock album, with the classic ELO sound reborn, and of course, Lynne's signature vocal style. Lynne's fans shouldn't be disappointed with the end result.
-Herman Frank: Fight the Fear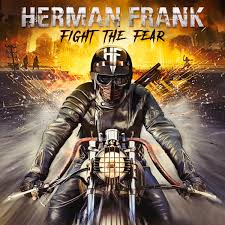 The ex-Accept member isn't about to call it a day. His latest release, which came out earlier this year, is all the proof of this you'll ever need. Give it a chance, and if you're at all a fan, you're bound to be impressed by what he's got to offer you here.
-Tom Keifer: Rise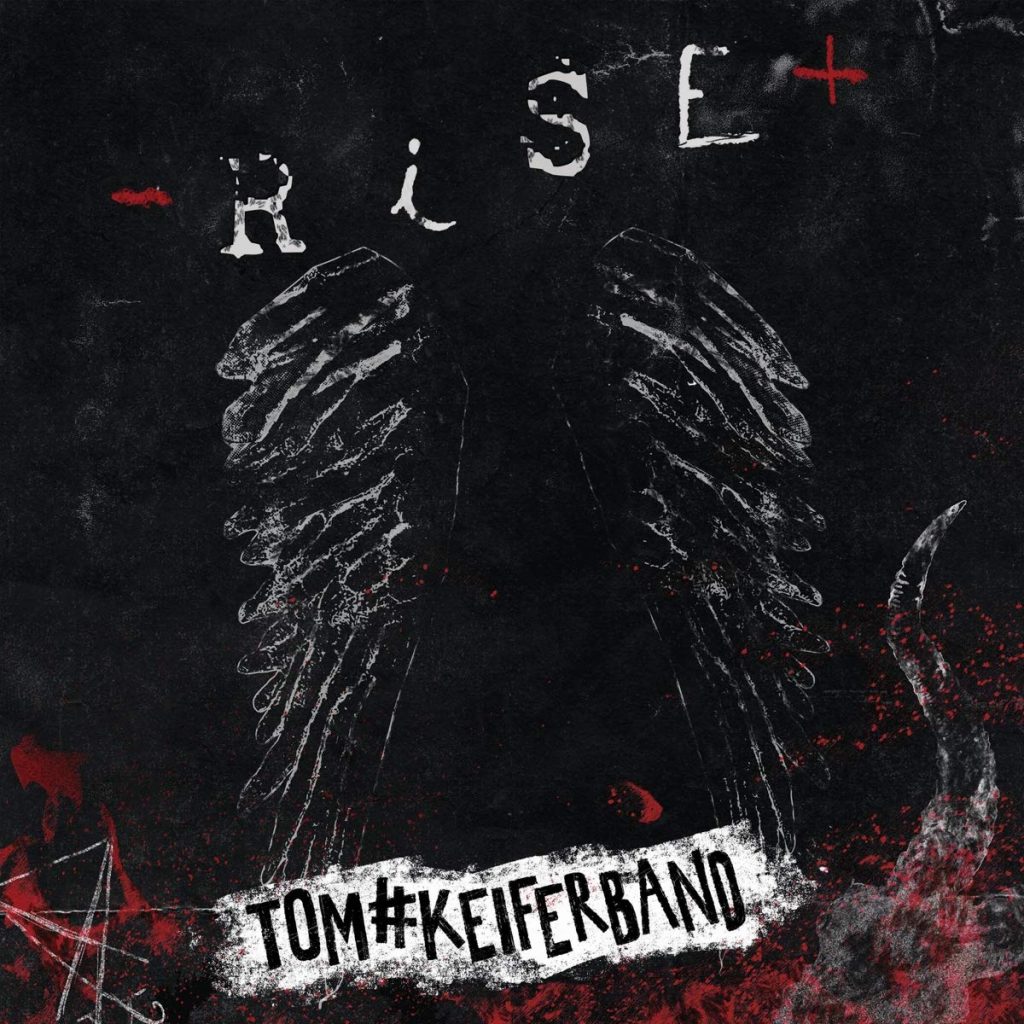 Cinderella frontman Tom Keifer released his first solo album a few years ago, and I remember being sorely upset by how pop it was, with sappy Top 40 ballads and a lot of stuff which fell well short of those classic Cinderella records. Mr. Keifer redeems himself here tenfold, with a much stronger sophomore solo effort. Don't pass this one by. It's what his first solo album should have been.
-The Who: WHO (not reviewed)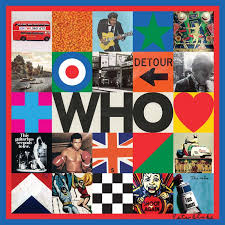 The group (down now to Roger Daltrey and Pete Townshend) has claimed this collection of tracks is their best album since the 1973 classic Quadrophenia. That's a pretty tall claim, and while I don't quite agree with it, it's definitely a solid and diverse assortment of tracks worth hearing. Even well into their 70s, Townshend and Daltey are still surprising adept at rocking the world. Don't pass it by!
–
–
And now, my picks for the Top Five Albums of the Year!
5) Angel: Risen

The last few years have seen something of a revival for the classic 70s band Angel. First we got a solo album from vocalist Frank DiMino. Then we got one from guitarist Punky Meadows. And they played on each other's solo albums. Would we get an Angel reunion? Well, sort of. This release features Meadows and DiMino, though the lineup is pretty much new otherwise. But these guys more than hold their own on this release, which is no slouch. It's a damn good record, and well worth listening to.
–
4) Jeff Duncan: Wanderlust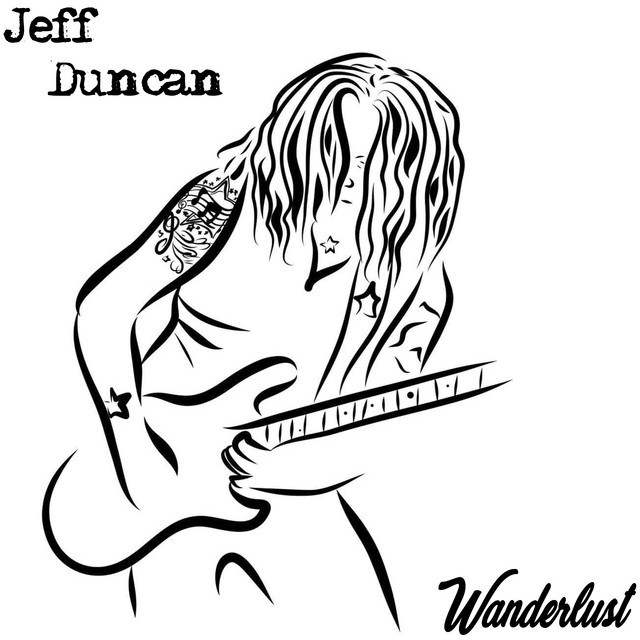 I've seen Jeff Duncan perform many times out here in Vegas. The guy has a long and extensive history with bands like Odin (remember them from The Decline of Western Civilization Part II: The Metal Years?) and Armored Saint, as well as numerous others. One of the biggest surprises of 2019 was an instrumental solo album from the guitar mastermind, which came as a true surprise. Extremely diverse and entertaining, and topped off with a surprise cover song, Mr. Duncan proves himself a force to be reckoned with here, even in ways you may not have expected!
–
3) LA Guns: The Devil You Know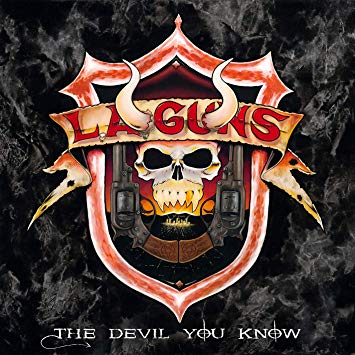 This fan was ecstatic when Tracii Guns and Phil Lewis reunited to make a "dream" version of LA Guns a reality (the story gets even more convoluted with drummer Steve Riley starting yet another version of the band, but that's a story for another day). This is the second album from the reunited twosome following The Missing Piece, and once again, they kick ass from start to finish. This power duo of Guns and Lewis can seemingly do no wrong these days. A damn good record indeed.
–
2) Queensryche: The Verdict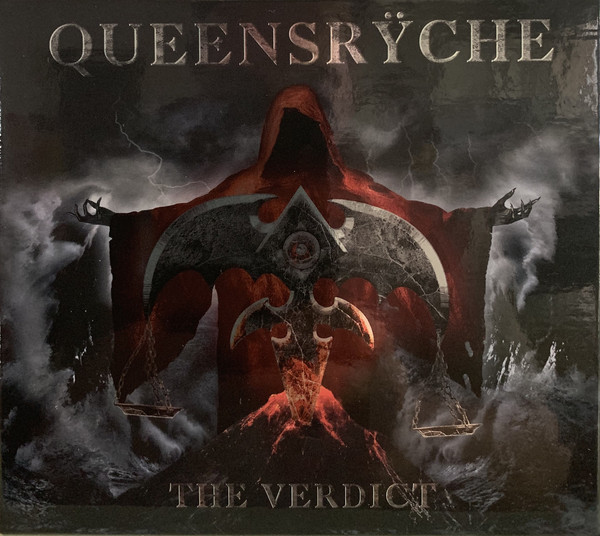 It seems like as the last few years have passed, Queensryche has lost classic members from their lineup one by one. I'm not even sure who all's still in the group; Wikipedia lists at least one guy as being on a hiatus. Under these circumstances, the band has no right to put out an album this good… and yet somehow they did. With vocalist Todd La Torre at the help, the band has been reborn, with each release more satisfying the last. Quite possibly their best album since Empire, The Verdict kicks ass, reminding us why we love these guys so much. I've seen the La Torre-fronted 'Ryche many times these last few years, and with stuff like this, I won't stop going to see them anytime soon.
–
And, the Number One Album of the Year:
Michael Monroe: One Man Gang (not reviewed)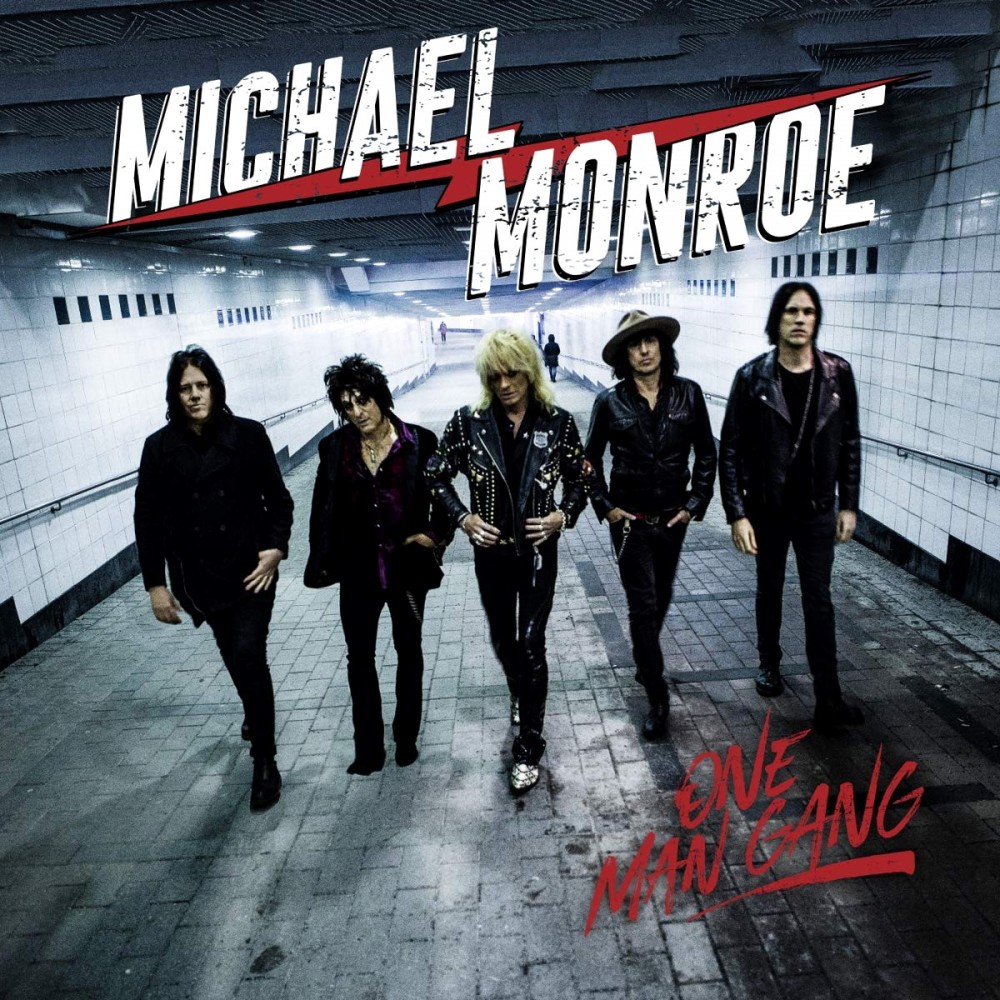 It's no secret I love Michael Monroe. And until just a few weeks ago, I had no idea he even had a new solo album. After finally hunting it down, the album not only impressed me; it's my favorite album of the year! Monroe's sound is all over the place, and while I wouldn't say it's the best thing he's ever recorded (those classic Hanoi Rocks records are tough to top!), this is a more-than-worthy release worth the time of any rocker, never boring and firing on all cylinders from start to finish. My favorite album of 2017, and you won't want to miss it if you're a fan.
–
–
As always, I need to give the usual disclaimer for concert rankings. Due to my schedule (and this is doubly so since I started devoting more of my time to doing film reviews), and limited connections, I'm not able to attend every show I want to. Many shows, despite my want to see them, don't always grant us the press approval necessary to attend. Judas Priest, UFO, and Deep Purple, all played Vegas this year, for instance, but we didn't get approval for any of them, sadly. So, if there was a damn good show you saw, and you wonder why it wasn't on the list, it's most likely because I wasn't there, either because of scheduling issues, or just plain not getting approval to cover it.
So let's get on with it!
–
Best Show from a Locally Based Artist:

KISS This KISS Tribute Band, 172, Rio Hotel and Casino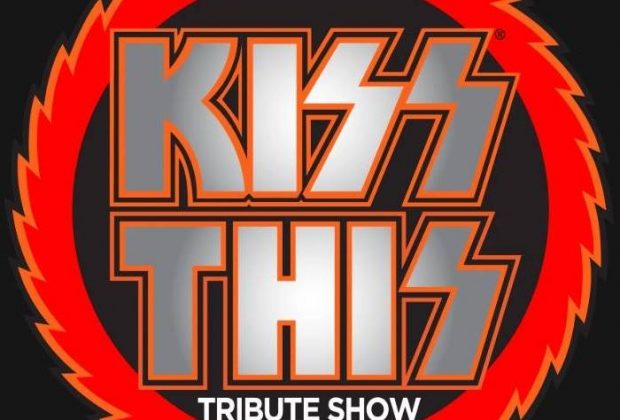 Tribute bands in Las Vegas are a common sight, with KISS being one of the most popular bands to pay tribute to. The concept is nothing new, but this one, spearheaded by Scotty Griffin (ex-LA Guns, Sin City Sinners/Rejects) is one of the best to hit Vegas in a long time, combining band history with fantastic live performances. There have been a few lineup changes, but I truly hope we'll see these guys rocking Vegas some more in 2020!
–
Best Show from a Locally Based Artist Honorable Mentions:
Jeff Carlson Band, Count's Vamp'd

I said it earlier on this list; I love this guy. A diverse sound with plenty of interesting influence, but with plenty of originality to get excited about. The old and the new alike, this guy and his band do it all perfectly. Rock fans shouldn't be disappointed with what he's got to offer!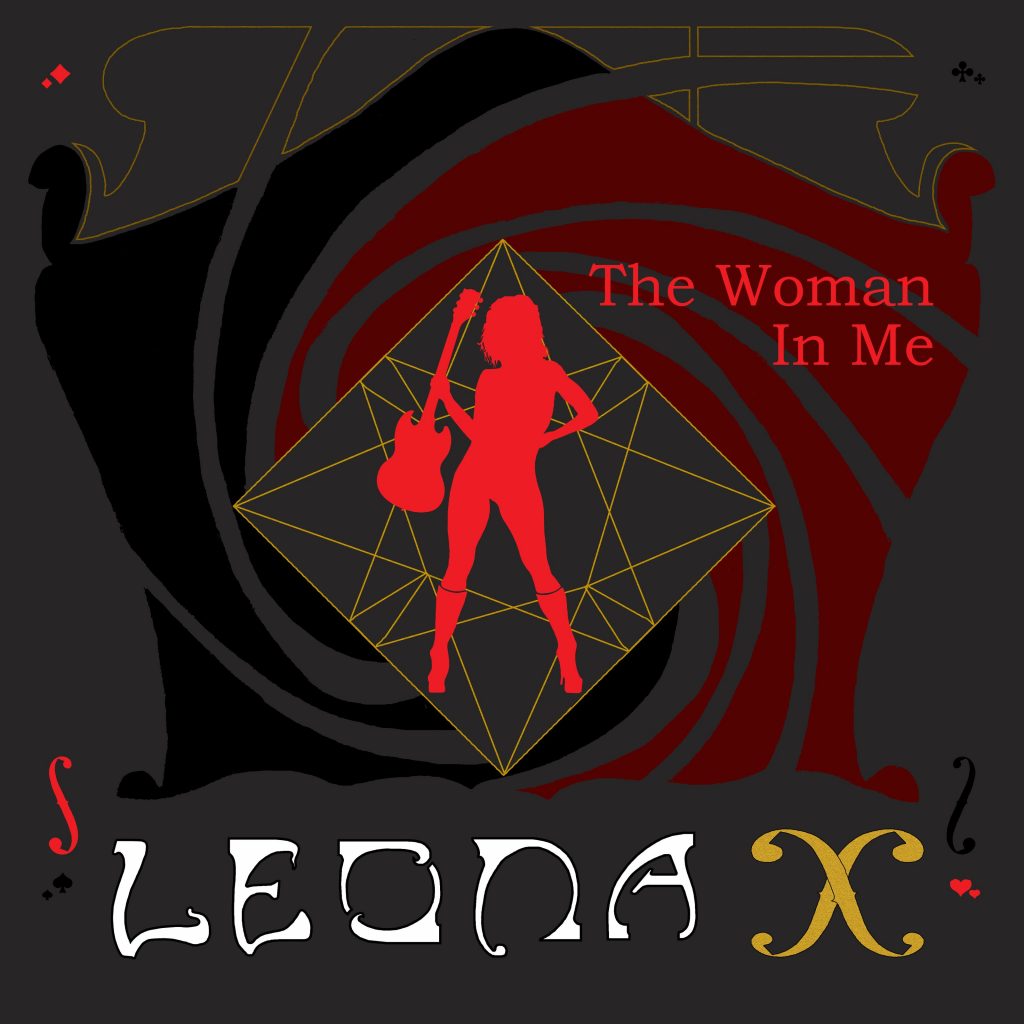 This bad-ass rocker woman has been doing her thing on the Vegas scene for years, and her performance I saw earlier this year might just be the best one yet. If you haven't caught a Leona X show yet, don't put it off any longer. She's someone I'll definitely try to catch more in 2020, as should you!
–
–
Best Show Honorable Mentions (in no particular order):
-Billy Idol, The Pearl, Palms Hotel/Casino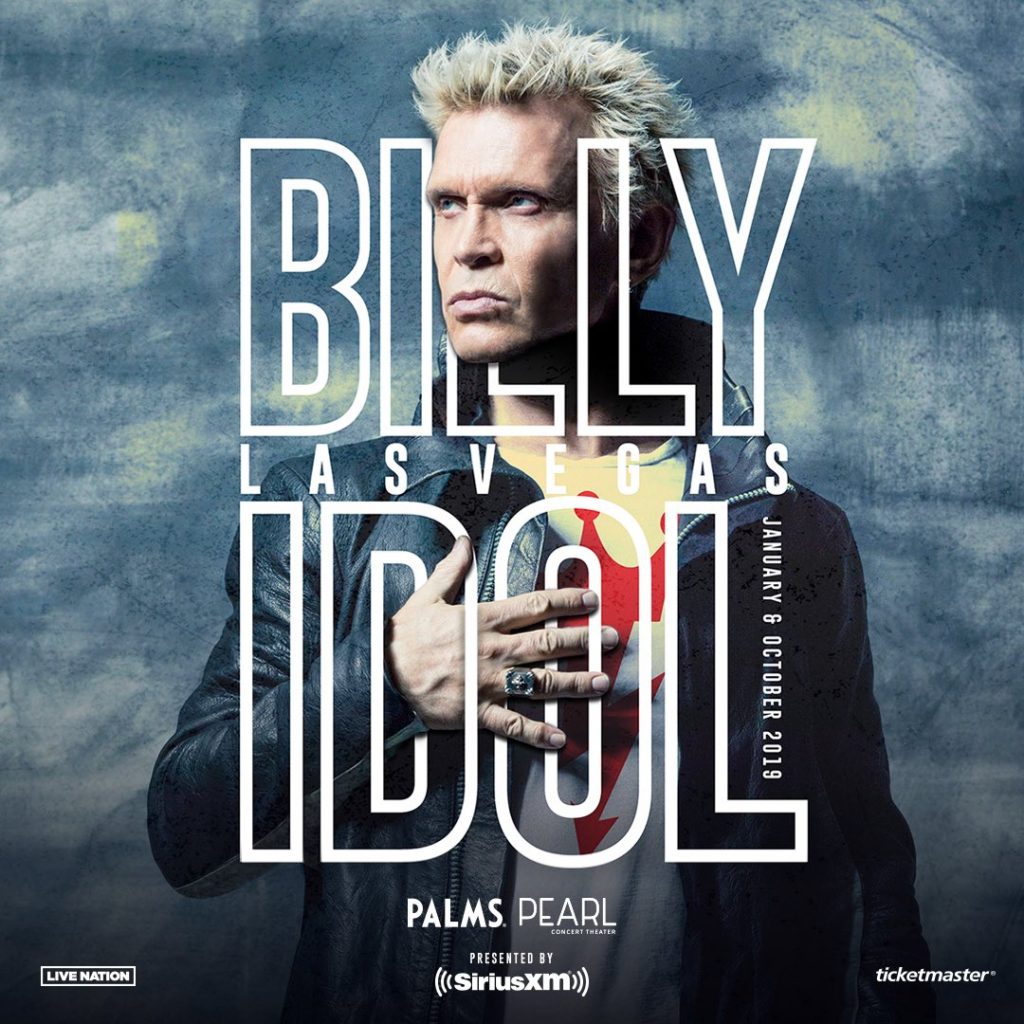 Billy Idol needs no introduction. The British punk rock pioneer is still going strong. A few years ago he did a residence at the House of Blues, and how he's jumped over to The Pearl for a few semi-residency dates. Not sure if we'll see him here doing more gigs in 2020 or not, but alongside longtime guitarist Steve Stevens, he's still rocking the world. Amazing to see how well he's held together despite a self-destructive lifestyle so many years ago.
–Randy Rhoads Remembered, Count's Vamp'd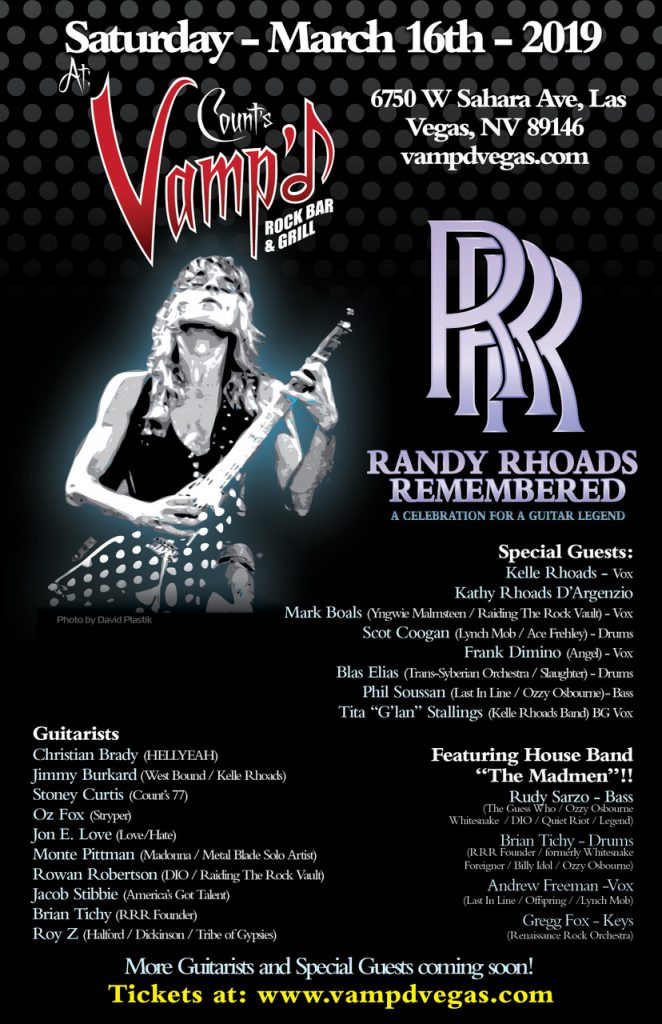 Randy Rhoads was tragically taken from us at the age of 25 back in 1982 in a freak accident. I'm glad to see a company of accomplished musicians, accompanied by Randy's brother and sister, still go all out to pay homage to their brother's brief-but-brilliant career in Quiet Riot and the Ozzy Osbourne Band. The lineups are always impressive, and on this night, no one disappointed. Randy would've been proud.
-Foreigner, Star of the Desert Arena, Buffalo Bill's Hotel and Casino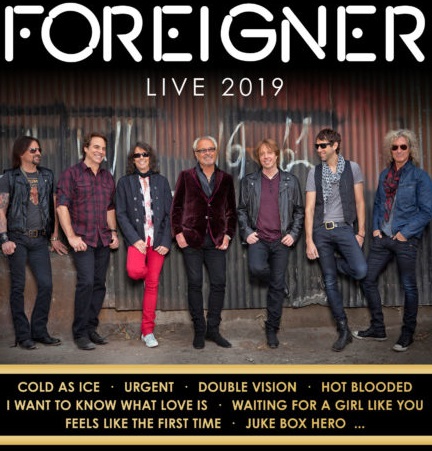 Okay, I was a little pissed this show was falsely advertised as including Mick Jones (the band's founding guitarist and only remaining original member) who appeared in all the promotional material. Luckily, the show was damn good despite that, largely due to the performance of vocalist Kelly Hansen (formerly of Hurricane) who knows how to own the stage and command an audience, even rushing out into said crowd on one occasion. The current incarnation of the band even includes former Dokken bassist Jeff Pilson, one of the best (and most underrated!) men in the business.
–Red Dragon Cartel, Count's Vamp'd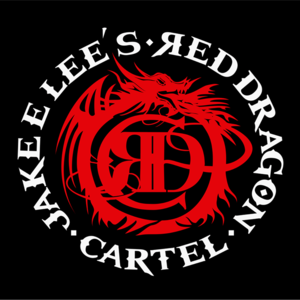 Jake E. Lee. Enough said. I'll be honest; I didn't care much for the first RDC album; it was far too "nu-metal" and plenty of the songs on it were godawful, despite there being a few gems. The second album is much more a true rock album, and I was pleased to see the band at Vamp'd promoting it. A damn good gig from one of rock and roll's most underrated and accomplished axemen.
–
–
And now, my picks for the Top Five Shows of the Year!
–
–
5) The End Machine, Count's Vamp'd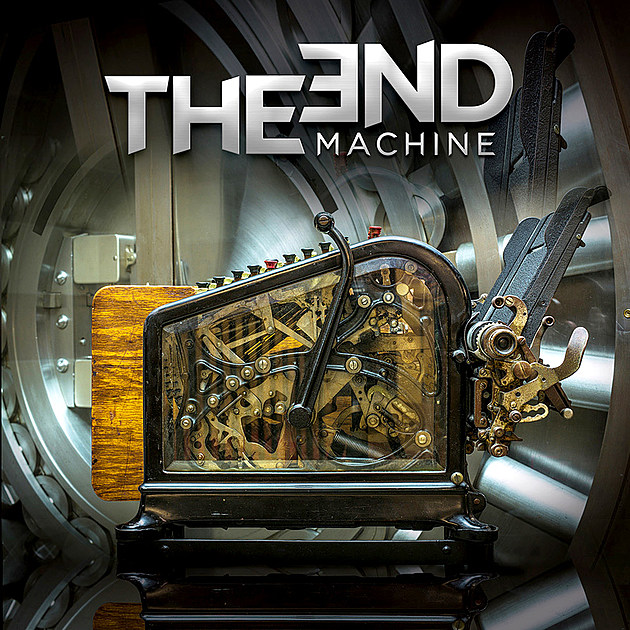 I've already expressed my satisfaction with this "Dokken without Don Dokken" project fronted by Robert Mason, and on this night at Vamp'd, they gave the audience what they wanted and then some. There was a fill-in drummer due to Wild Mick's other commitments, but it certainly didn't derail the evening. Let's hope this isn't a one-off band; I definitely want more of these guys doing what they do best.
–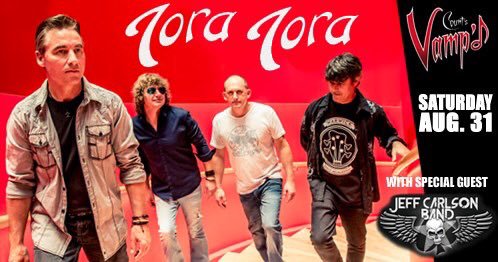 This Memphis-based blues rock band is probably best known for their 1989 hit "Walkin' Shoes" from their debut album, Surprise Attack. But the group has a surprisingly diverse selection of tracks, having recently released their first studio album in nearly three decades! This was an amazing night of rock and roll, and it's clear these guys still have plenty of rock and roll to share with the world; this was that rare gig where the old and new blended together perfectly.
–
3) Skid Row and Queensryche, The Club, Cannery Hotel and Casino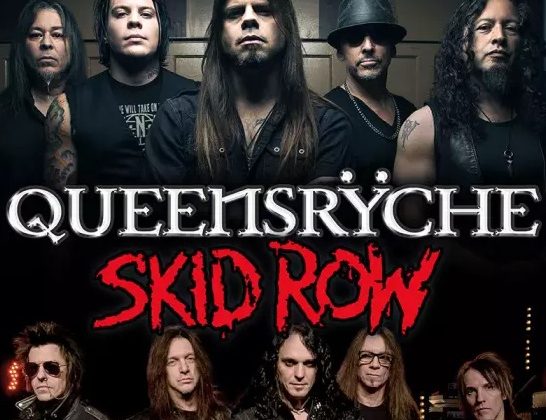 Two giants of the 80s rock scene, both of whom have been reborn in recent years with new vocalists at the helm. With ZP Theart now fronting Skid Row, the group has found their best fit for the job since classic singer Sebastian Bach parted ways with them over 20 years ago. Their set delivered all the standards plus some unexpected surprises, including bassist Rachel Bolan taking on lead vocals for a cover of The Ramones' "Psycho Therapy." The 'Ryche was no less excellent, playing tracks from their latest album, The Verdict (see above), and plenty of classics from the vault. Both groups sound amazing even all these years later, and this evening was a revelation.
–
2) Jon Anderson, The Club, Cannery Hotel and Casino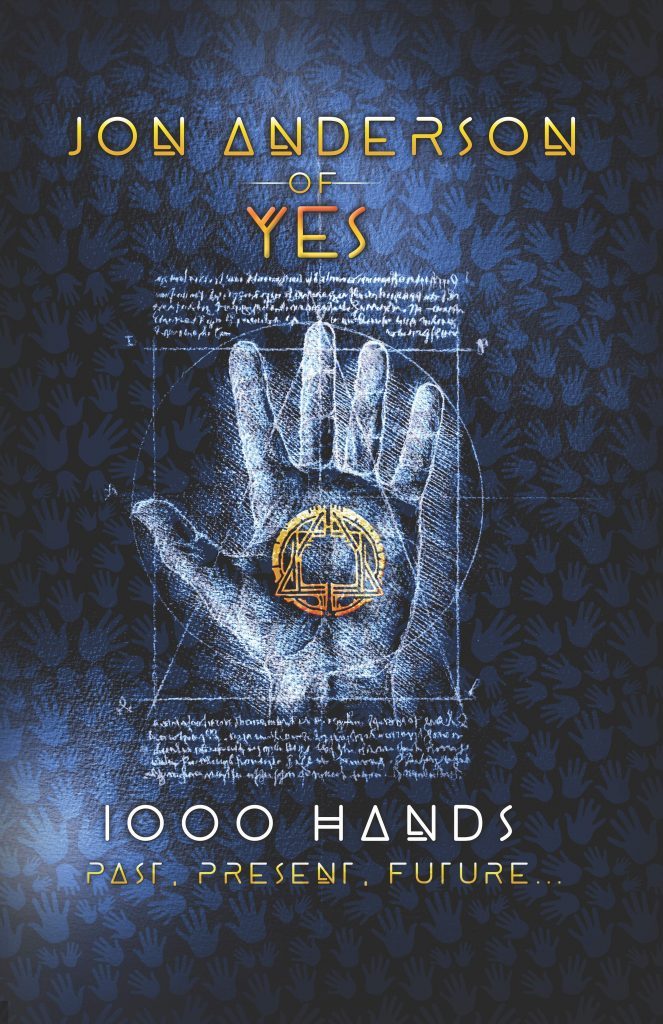 I've seen the classic Yes vocalist in concert a few times over the years, though this appearance was drastically different from earlier performances. I saw Anderson at Green Valley Ranch's now defunct Ovation Showroom in 2010 and 2012 (why the hell did they turn that place into a bingo parlor!?), which were literal solo shows, with just Anderson on the stage with no one else. This time around, he brought a full band to the stage, playing many Yes classics, songs from his solo career and side projects, and even some from his latest effort. Even well into his 70s, he's still got one of the most distinctive voices in the business. It was one of my favorites of the year, and I only ranked one show higher…
–
–
And, the Number One Show of the Year…
–
–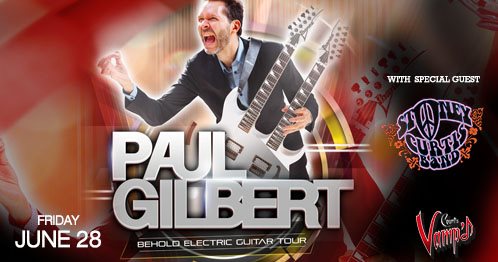 The axeman behind Mr. Big and Racer X. A man who's always been well-received and respected in the world of guitar. On this night, Mr. Gilbert rocked Vamp'd with a fantastic backing band, and even brought a signature sense of humor and some unexpected and surprising moments! From instrumental covers of Beatles songs to the Mr. Big classics and even some other random covers and tributes, this gig was all over the place, which I mean in the best of ways. Hands down, this was the best "Guitar Virtuoso" show I've seen at Vamp'd (or in Vegas period!) since Michael Angelo Batio rocked the venue back in 2015. You absolutely owe it to yourself to see this guy live in his element.
So it's been another great year of rock and roll, with plenty of shows and releases to get excited about. We've come to the end of not only the year but also a decade of rock in Sin City. What will the 2020s hold for rock and roll in Las Vegas and beyond? Let's find out together!
Links to past Best of the Year lists: 2018 2017 2016 2015 2014
DISCLAIMER: All images are the property of their respective holders. For promotional use only. All rights reserved. The opinions given in this article are exclusively those of the author, and they do not necessary represent the opinions of the artists, venue, other ZRock'R personnel, etc.